Become a 2022 Localicious® Member!
Membership Period:
March 1, 2022 – February 28, 2023
2022 #FoodAGoGoWeek Campaign:
March 23, 2022 – April 6, 2022
Be an annual Localicious® member and participating business of the 2022 Food-A-Go-Go Week — the largest restaurant and local producer campaign in the State of Hawai'i. 
Localicious® Hawai'i is a public awareness campaign of the Hawai'i Agricultural Foundation (HAF) that promotes businesses that promote our agricultural and fishing industries, and supports our ag education. As you may know, HAF launched Food-A-Go-Go in 2020 as a pivot to support all restaurants because all restaurants were affected by the pandemic.
In 2022, HAF is shifting its Localicious® campaign back to restaurants, hotels, and businesses that support local agriculture. With over tourism and negative resident sentiment toward the visitor industry at an all-time high, the Localicious platform will target visitors and ask them to support Localicious businesses that will, in turn, help our local agricultural and fishing industries.
The goals of the campaign are to:
1) support local businesses that buy from our local farmers, ranchers and fishermen
2) create an opportunity for visitors to contribute to our local economy
3) help create more demand for our local ag and fishing industries
4) provide credible information to the public on how they can help Hawaii in its efforts to support local ag and diversify our economy
LOCALICIOUS® MEMBERSHIP LEVELS:

HOW TO JOIN:
Localicious members must meet the minimum requirement of having at least one (1) locally grown, caught or raised product prominently featured as a main ingredient in your product/merchandise, or menu.
Examples include but are not limited to: locally grown salad ingredients; egg dishes made with local eggs, locally raised beef, pork, chicken; locally caught fish and seafood; dessert flavors created with locally grown fruit; etc. Local ingredients that are used as garnish or toppings will NOT be accepted.
To secure your annual membership, businesses must provide a cash donation. All proceeds will support HAF K-12 programs and its mission to sustain the critical needs and services of Hawai'i's agricultural industry.
POTENTIAL REACH WITH YOUR MEMBERSHIP: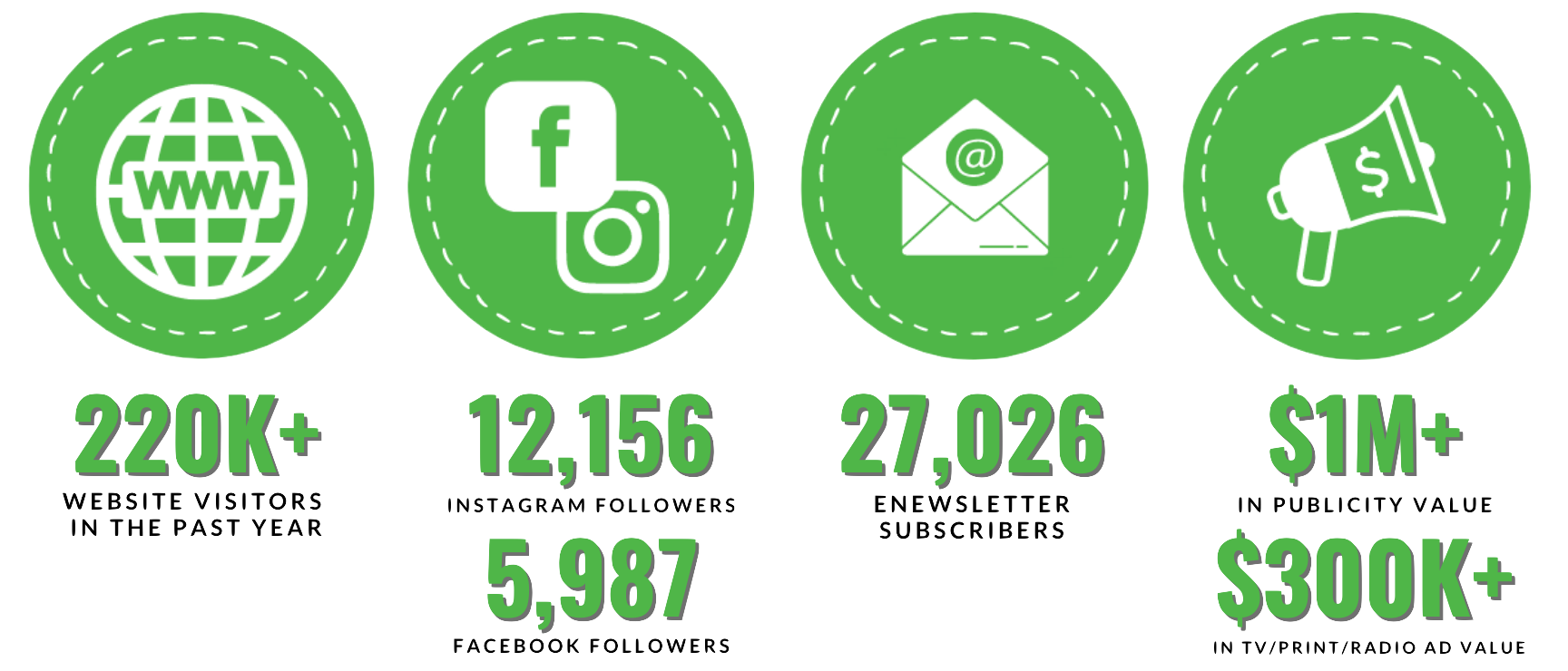 Support HAF
Contributions go directly to supporting local farmers, ag education and outreach programs.