Featured Speakers & Chefs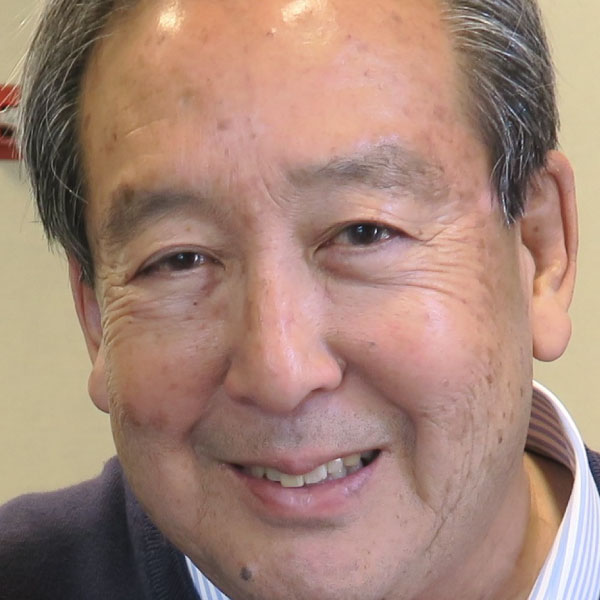 KEYNOTE SPEAKER
Dr. Samuel H. Yamashita
Henry E. Sheffield Professor of History, Pomona College
Samuel Yamashita has worn many scholarly hats in his career. He started out as an intellectual historian studying Confucian philosophers in early modern East Asia. He loved studying classical languages—it began with Latin at Mid-Pacific and continued with classical Japanese and classical Chinese in graduate school—and reading the Chinese classics and Chinese, Korean and Japanese commentaries on them. His first book was Master Sorai's Responsals (University of Hawai'i Press, 1995), a translation of an important eighteenth-century political economic text that is the Japanese equivalent of Niccolo Machiavelli's The Prince, and a number of more focused scholarly articles on one or another aspect of Japanese Confucianism in the early modern period.
In the 1990s Yamashita began searching for the diaries that ordinary Japanese kept during World War II and ended up with about 250 diaries and memoirs. He used about a hundred of these diaries to write Daily Life in Wartime Japan, 1940-1945 (University Press of Kansas, 2015), an alltagsgeschichte, or "history of daily life," in World War II in Japan, and published translations of eight of these diaries in Leaves from an Autumn of Emergencies: Selections from the Wartime Diaries of Ordinary Japan (University of Hawai'i Press, 2005).
Using the diaries as his sources, he wrote several papers on the food situation on the Japanese home front during World War II, one of which was published in Food and War in Mid-Twentieth Century East Asia (Ashgate, 2013), edited by Leiden food historian Katarzyna Cwiertka.  His other papers on the food situation on the home front and the "food problem" of the children evacuated from Japanese cities appeared as chapters in Daily Life in Wartime Japan, 1940-1945.
In 2009 he started interviewing chefs, food writers, farmers and others connected with Hawai'i Regional Cuisine. "The Significance of Hawai'i Regional Cuisine in Post-Colonial Hawai'i" was included in Eating Asian America (NYU, 2013), edited by Robert Ku, Anita Mannur and Martin Manalansang, and Hawai'i Regional Cuisine: The Food Movement That Changed the Way Hawai'i Eats, his book-length study of Hawai'i Regional Cuisine, was published in May 2019 in the University of Hawai'i Press's Food in Asia and the Pacific series.
He also has been doing research on Pacific Rim Fusion Cuisine, and "The 'Japanese Turn' in Fine Dining in the United States, 1980-2018" is currently being revised for publication in a well-regarded food journal. This paper will become part of a history of Japanese foodways from prehistory to the present he hopes to complete around 2025.
Yamashita's involvement with food actually began in the summer of 1961, when he and his brother were sent to work on the Yamamoto farm in Kapaa on Kauai. He rose at dawn, picked tomatoes and watermelon all morning, and after a big lunch fished with Take, the farmer, in the afternoon, catching moi with a throw net all along the east coast of Kauai between Moloaa Bay and Anahola. He then spent the following five summers working at the Dole Pineapple plant in Iwilei, where he got a good taste of American-style industrial food production.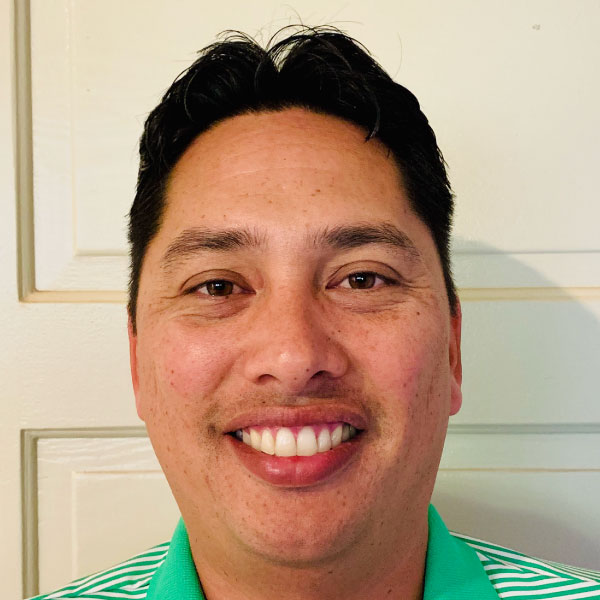 PANELIST
Jehu Fuller
GENERAL MANAGER OF MAKAWELI MEAT COMPANY
Jehu is the General Manager of Makaweli Meat Company. An entrepreneurial spirit at heart, he specializes in bringing Makaweli products to market.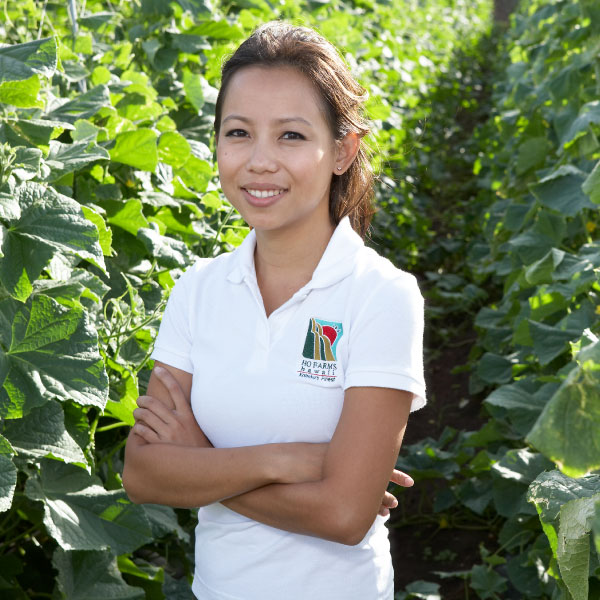 PANELIST
Shin Ho 
HO FARMS
Shin is a second generation farmer of Ho Farms. Ho Farms is known for its specialty tomato varieties: cherry grape, golden grape, baby Roma and Kahuku golden. The family, which also has a 50-acre facility in Hoopili in West Oahu, also grows Japanese cucumbers, long squash and other specialty crops. 
Growing up in the sleepy, former sugar plantation town of Kahuku, it was never Ho's girlhood dream to take over the family business. "I grew up on the farm," she says. "I knew how hard the work is."
Shin studied marketing and international business. But, upon graduating, the siblings returned, revitalized, to revolutionize the family business and, by extension, the local farm industry.
In her spare time, Ho brainstorms ways to streamline operations, build relationships with Hawaii's chefs by growing experimental crops and further incorporate the farm into the community.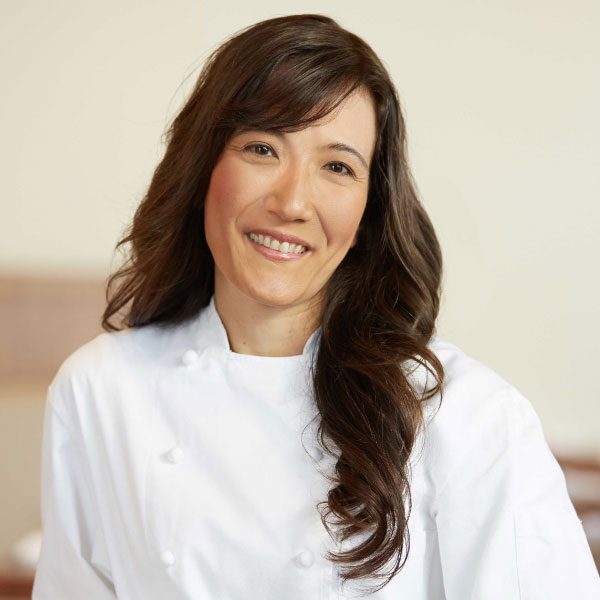 PANELIST & FEATURED CHEF
Michelle Karr-Ueoka
OWNER, MW RESTAURANT
Born and raised in Honolulu, Hawai'i, Michelle graduated from Punahou School and went on obtain a degree in Travel Industry Management the University of Hawai'i.  While in the program, Michelle's passion for cooking was ignited after an externship at Alan Wong's Honolulu.  Pursuing her dream, Michelle furthered her training at The Culinary Institute of America in Hyde Park, New York, during which she completed a stage at Daniel, and an externship at The French Laundry. 
She rejoined Alan Wong's where she spent six years on the savory side.  Moving again, back to New York, she staged at Thomas Keller's Per Se where she switched her culinary track from savory to pastry to become a successful pastry chef in Hawai'i. In 2012, as a pastry chef, Michelle received the Rising Star Chef Award from StarChefs.com.
After working for highly lauded restaurants from New York to Honolulu, Michelle and her husband chef Wade Ueoka opened their first joint venture, MW Restaurant in October 2013. In February 2014, the James Beard Foundation nominated MW Restaurant for "Best New Restaurant"; additionally Michelle was also nominated for a James Beard award for "Outstanding Pastry Chef".
MODERATOR
Dean Okimoto
CHAIR, BOARD OF DIRECTORS, HAWAII AGRICULTURAL FOUNDATION
Dean Okimoto graduated from Iolani High School in Honolulu, HI in 1972 then continued his education at University of Redlands, in Redlands, CA earning a B.A. in Political Science.
He came back to the family farm and in 1983 became Chairman and President of 'Nalo Farms, Inc. In 1986 after growing green onions, daikon, and American parsley as his father did, and started a hydroponic system to grow lettuces, the opportunity was seized to grow herbs such as basil, tarragon, thyme, and rosemary for the mainland winter market.
Dean retired from 'Nalo Farms in 2019 and now pursues other ventures in agriculture and the food industry. 
David Lukela
ʻALOHILANI RESORT WAIKIKI BEACH
For nearly six years, Lukela served as a research lab supervisor at the Hawai Center for AIDS with the University of Hawaii's John A. Burns School of Medicine. That's when he decided it was time to begin experimenting with the idea of another career path. Lukela enrolled at the Kapiolani Community College's (KCC) Culinary Arts Program in 2010, and while there, began as a cook's helper at the Sheraton Waikiki in July of 2010. He never looked back after that.
After receiving his culinary arts degree from KCC, Lukela began working in the pantry at Nobu Restaurant – moving up through all the stations, and learning as much as he could. After a year and a half at Nobu, he was offered to open Vintage Cafe with former chef Chris Kajioka. Lukela started working in the hot appetizer station, until he was offered the executive sous chef position after only six months. He describes his experience at the exclusive, private dining restaurant as "transformative," and one that helped shape him into the chef he is today. In 2014, Lukela was named sous chef at the Moana Surfrider, A Westin Resort & Spa, after having been at the Vintage Cave restaurant in Honolulu since 2012.
"I was starting to see food and science merge together and was excited about the possibilities," said Lukela. "While doing medical research, I was starting to see a lot of equipment I used in the lab be used in the kitchens, and that's when I knew the kitchen was my calling."
In addition to his culinary degree from KCC, Lukela holds a Bachelor of Arts degree in biochemistry, with a minor in economics, from Occidental College in Los Angeles. He is a graduate of Kamehameha Schools in Honolulu.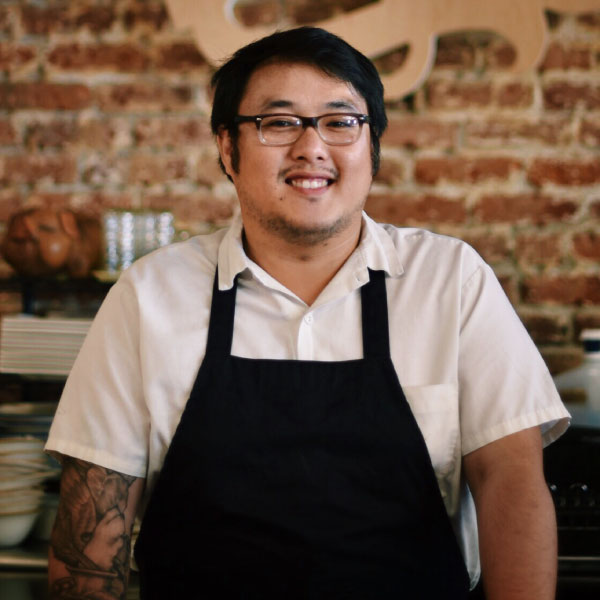 Andrew Le
The Pig & The Lady
Andrew Le is creating and adding his own flair to Hawaii's culinary scene by using his cultural roots to inspire his tastes.
Creator, owner and chef, Le (pronounced LAY) is the mastermind behind two innovative restaurants, The Pig & The Lady and Piggy Smalls. Le is the one of the few chefs cooking contemporary food built on Southeast Asian flavors that has garnered rave reviews — a
foundation built on delicious memories first introduced by his mother.
He is called a "rising star" by national online magazine Star Chefs.com. He is also a 2014 James Beard Foundation "Rising Star Chef of the Year" and 2015 "Best Chef: West" semifinalist. Le has also won several local awards including winning Gold for Honolulu Magazine's Hale Aina Best New Restaurant in 2015, Best Oahu Restaurant 3 times in a row, 2017 – 2019, and was honored Restaurateur of the Year in 2017.
Along Le's gastronomic journey, he's learned how cooking can bring people together: everyone from the farmer, to the rancher and fisherman, and of course, to the restaurant staff and the diner.
"Cooking is very much a collaborative effort," he said. "With this in mind, everything you do and handle has great significance – even a humble vegetable should be treated with respect."
Born and raised in Honolulu, Le attended the Culinary Institute of America in New York, and graduated in 2006. Soon after, he landed a job at Chef Mavro, working under the tutelage of namesake Chef George Mavrothalassitis, founding member of the Hawaii Regional Cuisine movement. After five years working at Chef Mavro, Le decided it was his time for people to experience his own cooking and launched The Pig & The Lady in the summer of 2011, causing an immediate buzz and following among foodies.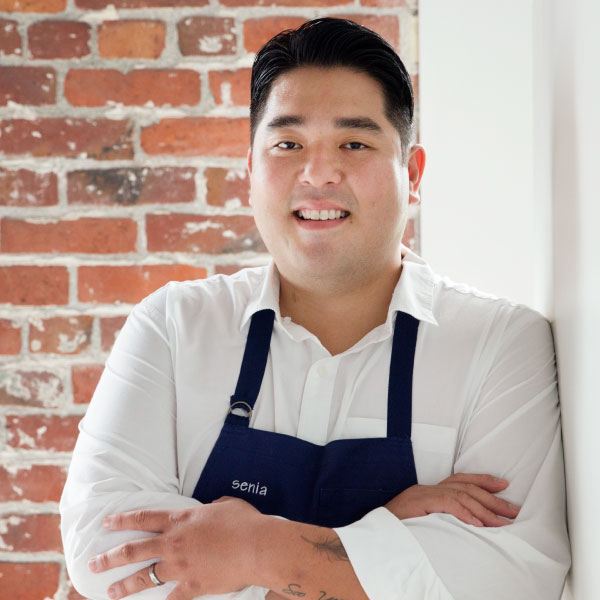 A Honolulu native, Chris received his formal training from the prestigious Culinary Institute of America in Hyde Park, NY where he earned his degree in culinary arts. His skill level and passion placed him in top restaurants across the U.S., from San Francisco, where he worked at Ron Siegel's Dining Room at the Ritz-Carlton and Mourad Lahlou's Aziza, to New York City where he worked at Per Se, Thomas Keller's iconic restaurant. After spending time in Washington state at Blaine Wetzel's Willows Inn on Lummi Island, Chris returned home to become the Executive Chef at Vintage Cave in Honolulu. He left that position in 2014 and has since been pouring his energy into creating Senia.
Kajioka's style of contemporary French cuisine reflects both his classical culinary training and affinity for his own cultural heritage. His cooking emphasizes the beauty of local ingredients with a Japanese sensibility.
AWARDS AND NOMINATIONS:
Food & Wine Magazine – "Best Restaurant Dishes of 2013" James Beard – "Rising Star Chef of the Year", 2014 semi-finalist Food & Wine Magazine – "People's Best New Chef", 2014 nominee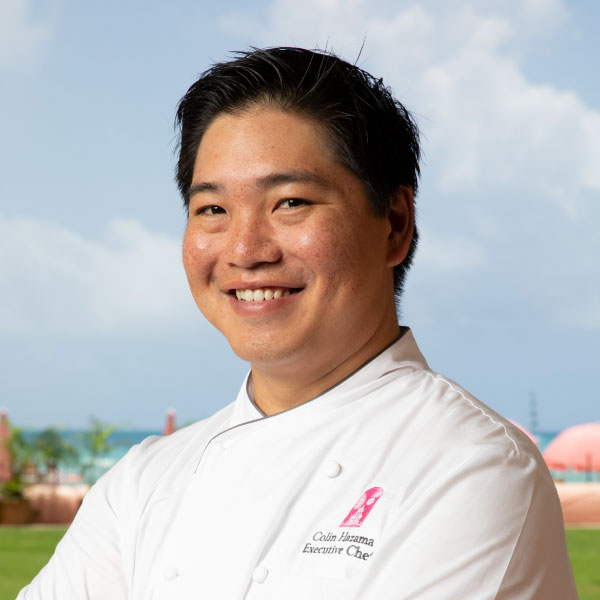 Colin Hazama
The Royal Hawaiian, A Luxury Collection Resort
In January of 2018, Colin Hazama was named Chef/Restaurateur of the Year by the Hawaii Lodging & Tourism Association at its annual Na Po'e Pa'ahana Awards. In doing so, he became the second chef to win the award; the inaugural award went to Roy Yamaguchi. In 2015, the year he was appointed executive chef at The Royal Hawaiian at age 33, Hazama was named one of Hawaii's brightest young stars by Pacific Business News for its prestigious Forty Under 40 Class of 2015.
Prior to his appointment at the Pink Palace of the Pacific, Hazama spent six years at the Sheraton Waikiki, first launching RumFire restaurant, then most recently as the hotel's senior executive sous chef. It was also during this time Hazama was featured at the prestigious James Beard House in New York City, after being named by the James Beard Foundation as a "Rising Star Chef" in 2010.
Throughout his career, Hazama has prided himself on working directly with farmers and local vendors to source the right farm-fresh products. The correct products, along with creativity and flair, helped in developing progressive menus and programs. He is credited with pioneering two successful culinary events, "Chef's Table to Farm" at the Sheraton Waikiki, and "Fanta-Sea" at The Royal Hawaiian.
A graduate of the California Culinary Academy, Hazama has held various positions over his career: Hoku's at The Kahala Hotel and Resort, Alan Wong's Restaurant in Honolulu, Roy's Restaurants in San Francisco, California Culinary Academy, and Restaurant Gary Danko in San Francisco, California.
During his free time, Hazama enjoys spear fishing, diving, and spending time with family and friends. 
APPEARANCES
Saturday, October 26, 2019
Life's a Beach
Support HAF
Contributions go directly to supporting local farmers, ag education and outreach programs.
Subscribe
Sign up with your email address to receive news and updates.