Featured Speakers & Chefs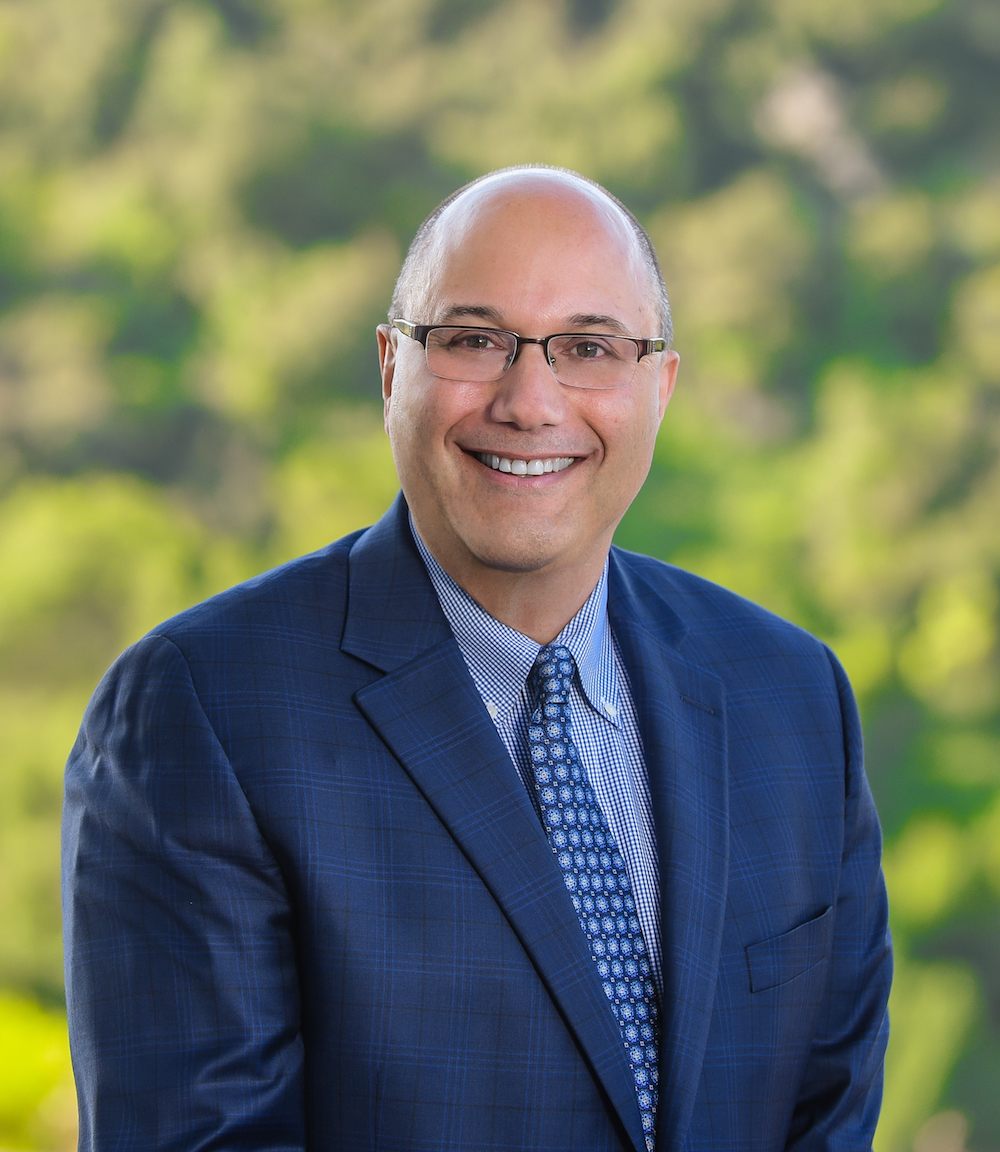 KEYNOTE SPEAKER
Lou Cooperhouse
CO-FOUNDER, PRESIDENT & CEO OF BLUENALU
Lou is Co-founder, President & CEO of BlueNalu with a mission to become the global leader in "cellular aquaculture," providing great tasting seafood products that are healthy for people, humane for sea life, and sustainable for our planet. BlueNalu will produce seafood products directly from fish cells, and be able to create a more stable global supply chain, and also make significant contributions towards preserving the health, sustainability, and biodiversity of our oceans.
Lou is recognized as a leading global authority in food business innovation and technology commercialization, with extensive leadership experiences throughout his 35-year career in the food industry. He is a results-driven professional, and has led cross-functional teams in a wide array of industry settings that include: multinational corporations, foodservice and retail operations, new business startups, mid-sized and family-run companies, university entrepreneurship and innovation centers, and industry trade associations. Lou has also worked extensively within the State of Hawaii over the past decade, and is a tremendous advocate for entrepreneurship and for the development of a more robust food innovation ecosystem in the Aloha State.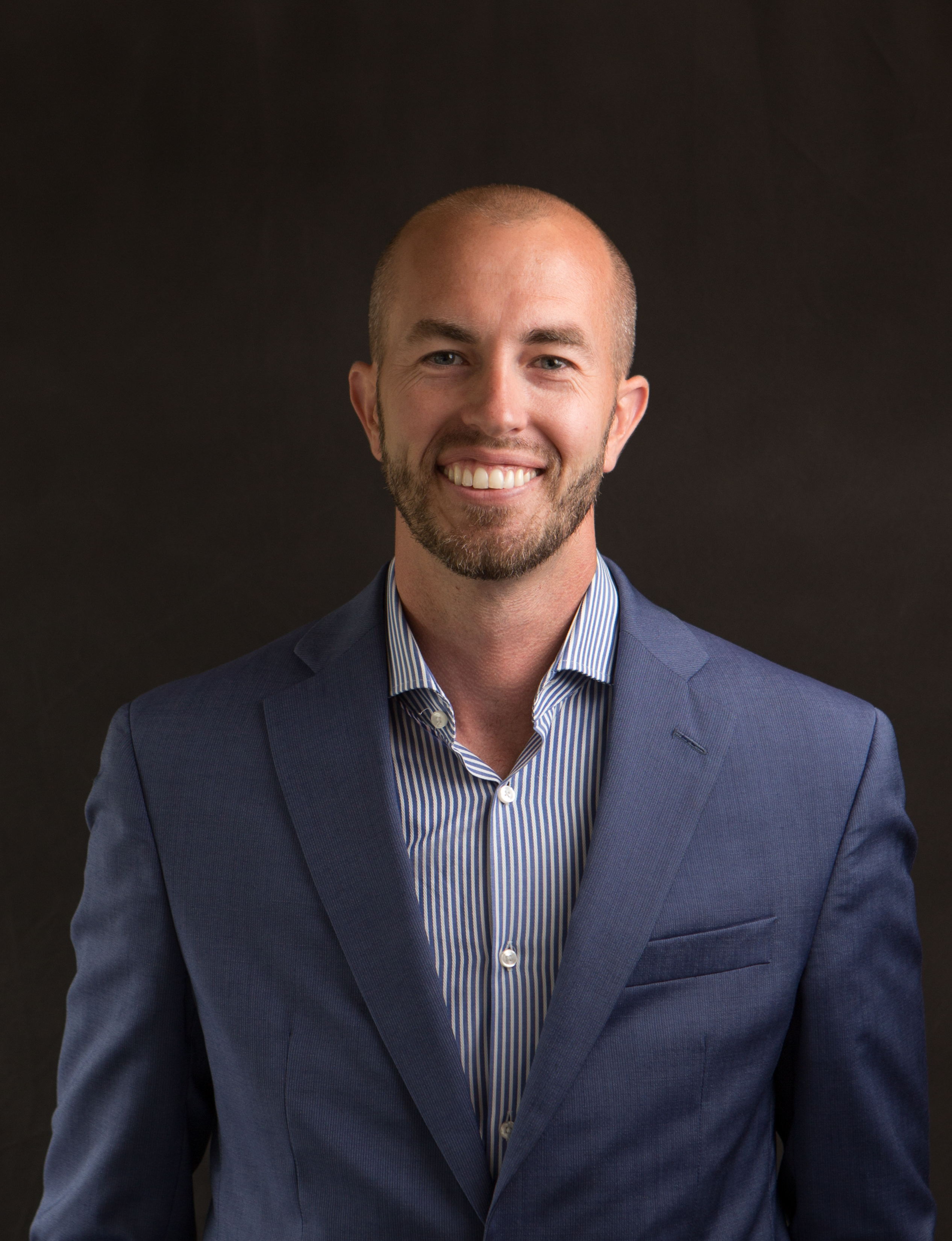 PANELIST & MODERATOR
Greg Murphy
DIRECTOR OF CORPORATE DEVELOPMENT AND STRATEGIC PARTNERSHIPS OF BLUENALU
Greg is Director of Corporate Development and Strategic Partnerships at BlueNalu, focused on external relations, corporate development, project management, strategic communications and partnerships.
Greg is a recognized leader in promoting sustainable ocean solutions having started Blue Economy Strategies and previously serving as Executive Director of TMA – organizer of the largest BlueTech cluster in the United States – where he helped promote collaboration among academia, industry and government across multiple regions internationally through events, trade missions, education initiatives and innovation programs. Prior to TMA, Greg was a policy advisor in San Diego, CA focused on local, state and national priorities for the Blue Economy.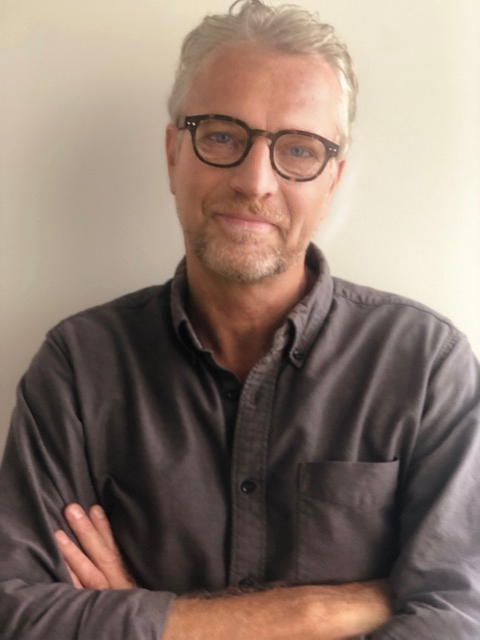 PANELIST
Anthony Aalto
CO-FOUNDER AND PRODUCER, GREEN ISLAND FILMS
Anthony Aalto is a British-born, American documentary filmmaker and journalist. He founded Honolulu-based Green Island Films in 2012 with his partner Mike Hinchey. Prior to moving to Hawai'i with his family in 2006 to cover news in the Pacific Rim, Anthony reported from more than two-dozen countries around the world under the byline of Tony Jenkins – including stints as a war correspondent for The Guardian, The BBC and The Economist. 
He's a former Fellow of the Center for International Policy, twice elected president of the United Nations Correspondents Association, and for several years hosted a current affairs TV talk show broadcast on CNBC. For six years he chaired the O'ahu Group of the Sierra Club and still serves on its board. He is currently producing a series of three 1-hour documentaries about climate change in Hawaii to be released in the summer of 2020.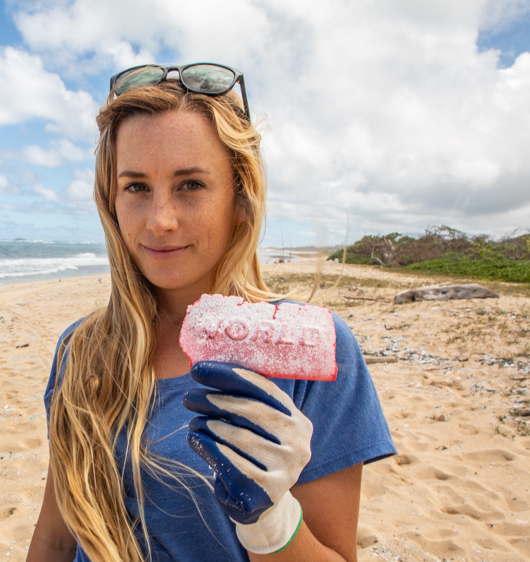 PANELIST
Rachael Roehl
OPERATIONS MANAGER, SUSTAINABLE COASTLINES HAWAII
Rachael Roehl was originally born in Santa Cruz, CA and has been living on O'ahu for 6 years. Rachael is the current operations manager for Sustainable Coastlines Hawai'i, a 501c3 nonprofit organization whose mission is inspiring local communities to care for their coastlines. Her work focuses on upstream solutions and innovation in source reduction, composting and diverting waste from the incinerator and landfill.
Working in partnership with large scale events such as the Vans Triple Crown of Surfing, Rachael and her team at Sustainable Coastlines Hawai'i have successfully diverted 70% or more of waste away from the landfill through recycling and composting methods. They work primarily with local organic farms to effectively compost food waste and biodegradable products in an effort to regenerate soil health on O'ahu.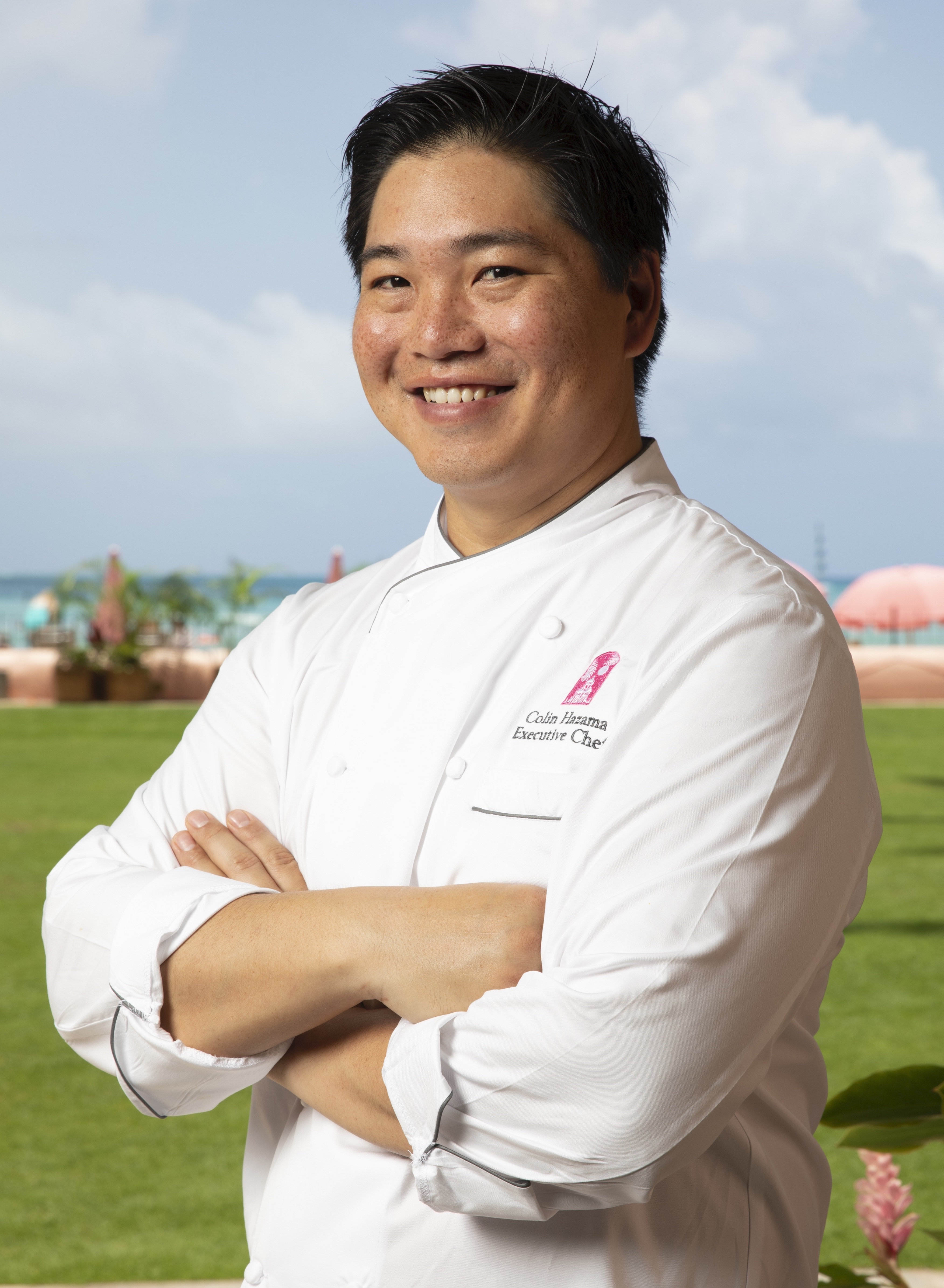 PANELIST 
Colin Hazama
EXECUTIVE CHEF, THE ROYAL HAWAIIAN, A LUXURY COLLECTION RESORT
In January of 2018, Colin Hazama was named Chef/Restaurateur of the Year by the Hawaii Lodging & Tourism Association at its annual Na Po'e Pa'ahana Awards. In doing so, he became the second chef to win the award; the inaugural award went to Roy Yamaguchi. In 2015, the year he was appointed executive chef at The Royal Hawaiian at age 33, Hazama was named one of Hawaii's brightest young stars by Pacific Business News for its prestigious Forty Under 40 Class of 2015.
Prior to his appointment at the Pink Palace of the Pacific, Hazama spent six years at the Sheraton Waikiki, first launching RumFire restaurant, then most recently as the hotel's senior executive sous chef. It was also during this time Hazama was featured at the prestigious James Beard House in New York City, after being named by the James Beard Foundation as a "Rising Star Chef" in 2010.
Throughout his career, Hazama has prided himself on working directly with farmers and local vendors to source the right farm-fresh products. The correct products, along with creativity and flair, helped in developing progressive menus and programs. He is credited with pioneering two successful culinary events, "Chef's Table to Farm" at the Sheraton Waikiki, and "Fanta-Sea" at The Royal Hawaiian.
A graduate of the California Culinary Academy, Hazama has held various positions over his career: Hoku's at The Kahala Hotel and Resort, Alan Wong's Restaurant in Honolulu, Roy's Restaurants in San Francisco, California Culinary Academy, and Restaurant Gary Danko in San Francisco, California.
During his free time, Hazama enjoys spear fishing, diving, and spending time with family and friends.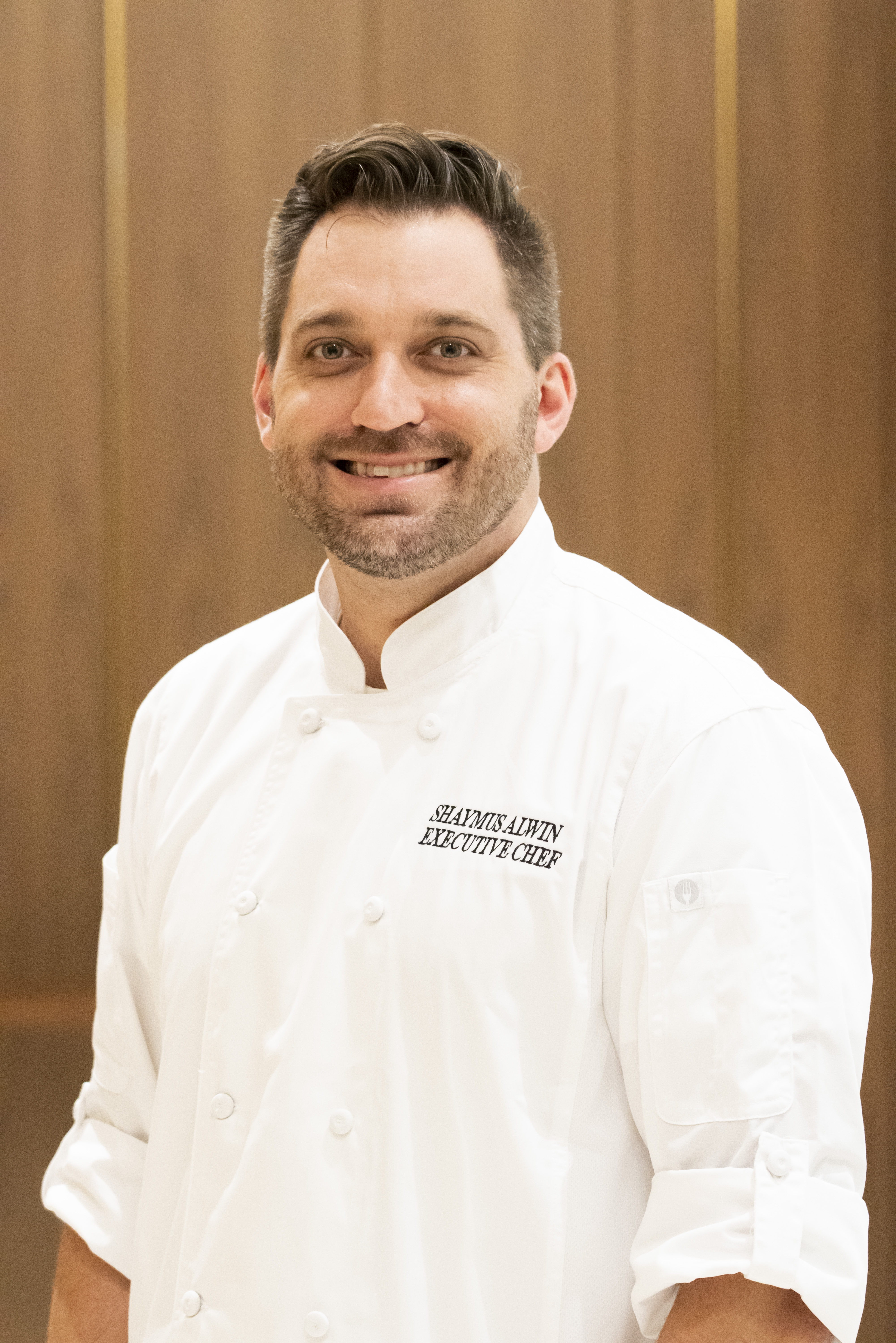 Shaymus Alwin
EXECUTIVE CHEF, LA VIE WAIKIKI
Born in Kennebunkport, Shaymus Alwin discovered a love for cooking at a young age. When he was 10 he started cooking Italian meals with his mother and dreamed about one day becoming a chef. He moved to Oahu and worked at Chai's Island Bistro as a sous chef. In 2010, he moved to the Azure Restaurant and received numerous awards for cuisine and management.
David Lukela
EXECUTIVE CHEF, ʻALOHILANI RESORT WAIKIKI BEACH
For nearly six years, Lukela served as a research lab supervisor at the Hawai Center for AIDS with the University of Hawaii's John A. Burns School of Medicine. That's when he decided it was time to begin experimenting with the idea of another career path. Lukela enrolled at the Kapiolani Community College's (KCC) Culinary Arts Program in 2010, and while there, began as a cook's helper at the Sheraton Waikiki in July of 2010. He never looked back after that.
After receiving his culinary arts degree from KCC, Lukela began working in the pantry at Nobu Restaurant – moving up through all the stations, and learning as much as he could. After a year and a half at Nobu, he was offered to open Vintage Cafe with former chef Chris Kajioka. Lukela started working in the hot appetizer station, until he was offered the executive sous chef position after only six months. He describes his experience at the exclusive, private dining restaurant as "transformative," and one that helped shape him into the chef he is today. In 2014, Lukela was named sous chef at the Moana Surfrider, A Westin Resort & Spa, after having been at the Vintage Cave restaurant in Honolulu since 2012.
"I was starting to see food and science merge together and was excited about the possibilities," said Lukela. "While doing medical research, I was starting to see a lot of equipment I used in the lab be used in the kitchens, and that's when I knew the kitchen was my calling."
In addition to his culinary degree from KCC, Lukela holds a Bachelor of Arts degree in biochemistry, with a minor in economics, from Occidental College in Los Angeles. He is a graduate of Kamehameha Schools in Honolulu.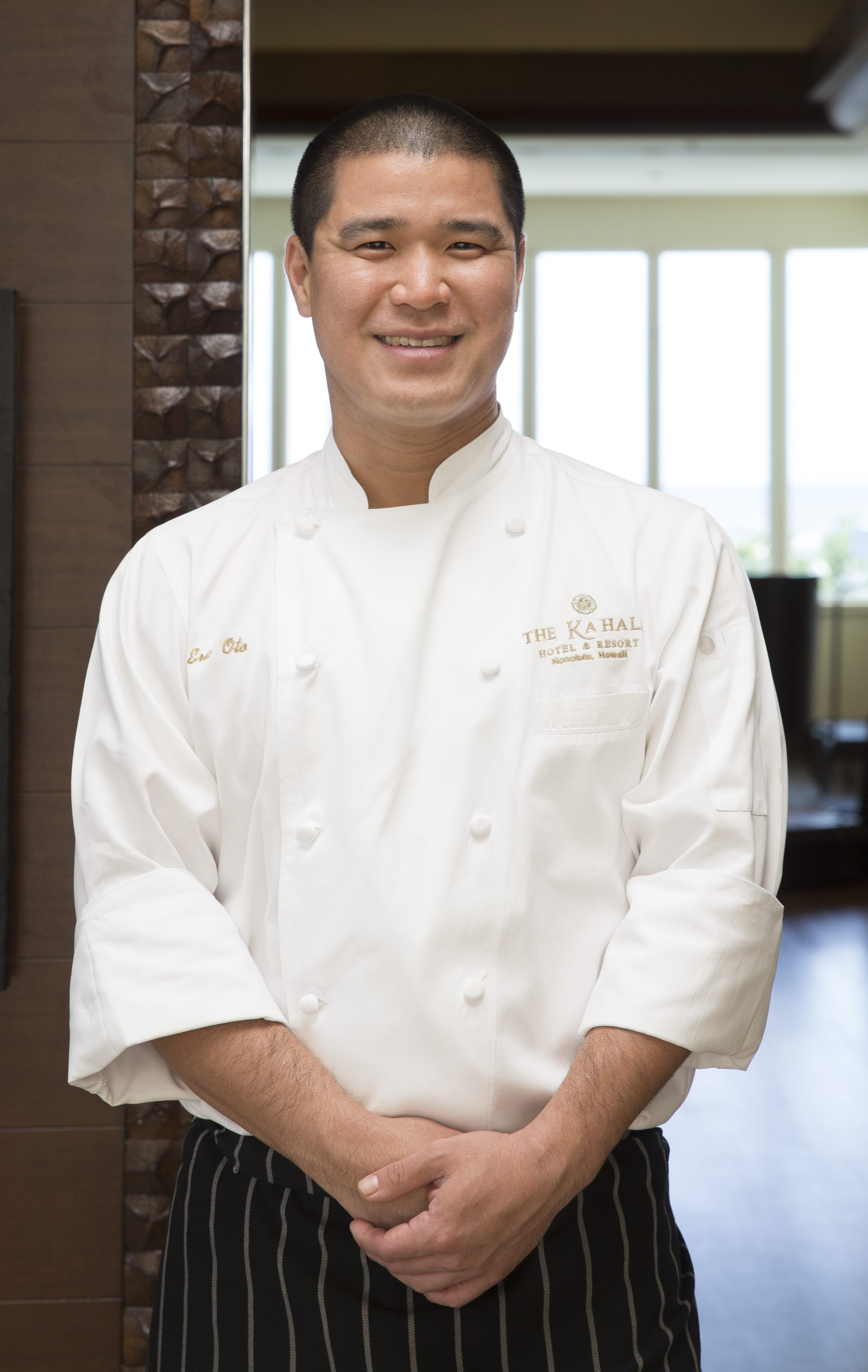 Eric Oto
CHEF DE CUISINE, HOKU'S AT THE KAHALA HOTEL & RESORT
Oto brings over a decade of culinary experience to The Kahala Hotel & Resort. Most recently, he served as Sous Chef at The Four Seasons Ko Olina's Fish House on the restaurant's executive opening team. Prior to his position at The Four Seasons, Oto was a Chef for ten years at Halekulani working at Orchids restaurant and he also handled the hotel's culinary program for events and banquets.
Born and raised on Oahu, Oto grew up with strong roots from Hawaii's Mauka and Makai (land and sea). He is a fisherman, craftsman, farmer, planter and cultivator of soil and food. Oto learned these skills, the philosophies of respecting the sea and nurturing the land and his appreciation of the earth from his father who is a life-long gardener, farmer and fisherman.
Oto's love and passion for the culinary arts began when he was four years old and he caught his first fish with a bamboo cane pole, sparking his interest in cooking. He is an active fisherman and enjoys shoreline and offshore fishing and free diving. His passion for the ocean has carried through into his culinary journey. In Oto's free time, he prepares the fish he's caught by drying, smoking or pickling it.
He is a graduate of the Leeward Community College's Culinary Program and a recipient of the Kapa'a Rotary Club Alan Wong Scholarship. Oto gives back to the community by volunteering for the Hawaii Culinary Education Foundation's Chef Mentor program for James Campbell High School and also cooks and volunteers at fundraiser events such as the Hawaii Food & Wine Festival, Great Chefs Fight Hunger for the Hawaii Food Bank and Bishop Museum's Ulupono Awards.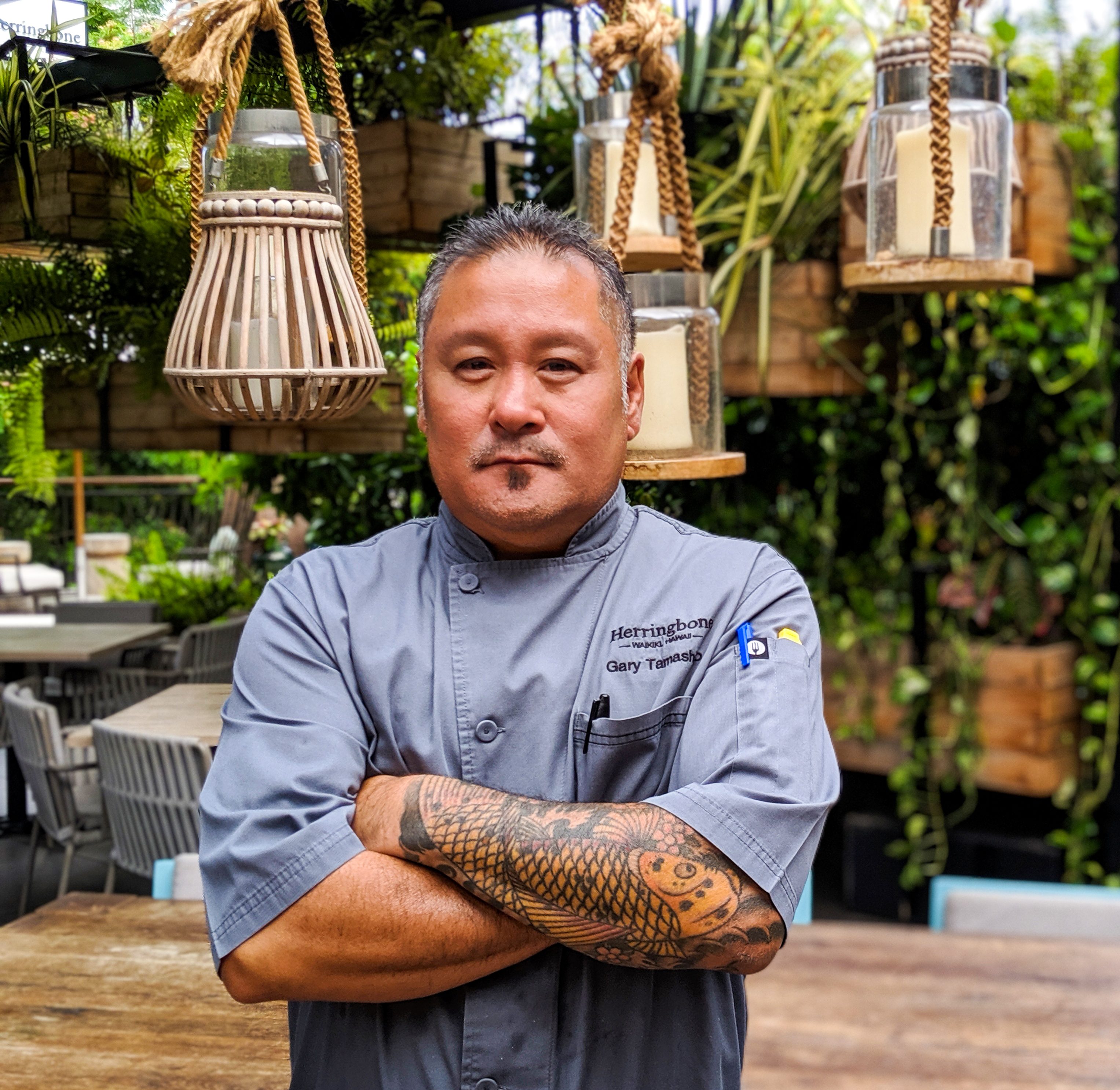 Gary Tamashiro
EXECUTIVE CHEF, HERRINGBONE WAIKIKI
Chef Gary Tamashiro has an extensive background in the Culinary Arts. Born and raised on Oahu, Gary graduated from the Food Service program at Leeward Community College before beginning his culinary journey on the Big Island of Hawaii, working under the tutelage of Chef Alan Wong.
After four years, he then moved to Phoenix and worked at two Five Star/Five Diamond resorts before moving to Las Vegas to work at the prestigious Bellagio Resort upon their opening in 1998. At the Bellagio, he had the honor of working at the acclaimed Aqua restaurant, helmed by Chef Michael Mina. Gary then went to work for Steve Wynn at his award-winning Wynn Las Vegas. After nearly two decades, Chef Gary had an opportunity to move back to his place of birth to work at the Hale 'Aina Gold Award winner for Best New Restaurant, Herringbone Waikiki.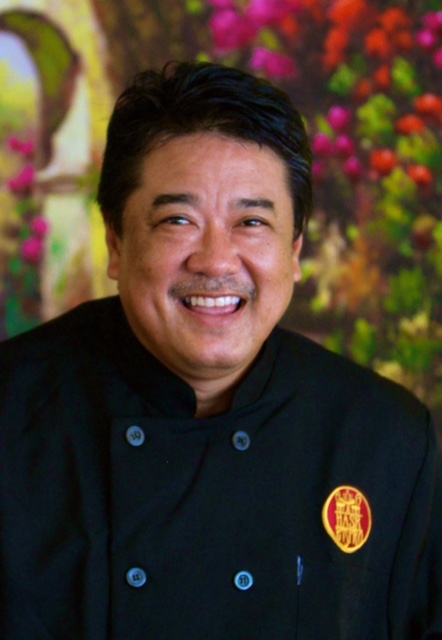 Rodney Uyehara
EXECUTIVE CHEF, VIAGGIO HONOLULU
Chef Rodney Uyehara is former Executive Chef of The Bistro at Century Center, The Beach House at the Moana Surfrider Hotel, and Blue Note Hawaii at Outrigger Waikiki Beach Resort. Chef Rodney is a perfectionist always striving to do better. He puts all his passion into everything he does because, in his words, "If you love what you do, you will never work a day in your life." 
Today, he continues to delight diners with his new Italian-inspired with Hawaiian Flair culinary creations at Viaggio Honolulu.
Support HAF
Contributions go directly to supporting local farmers, ag education and outreach programs.
Subscribe
Sign up with your email address to receive news and updates.