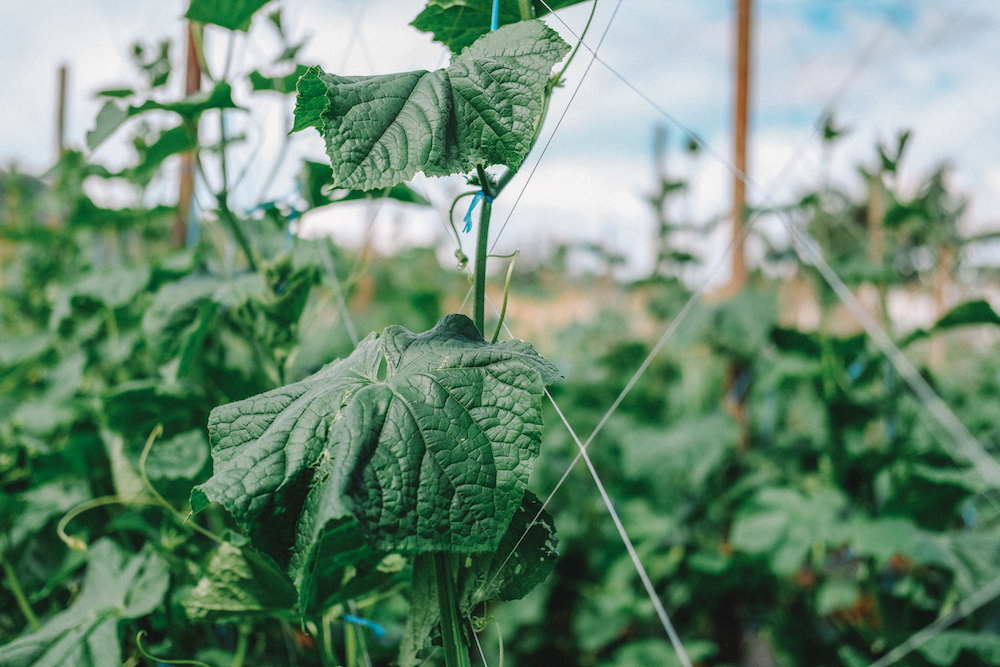 The HAF Ag Park at Kunia (formerly the Kunia Agricultural Park) has been operating since 2012. HAF has leased a total of 220 acres in four distinct parcels and provides land to 25 farmers growing a diverse selection of crops. The Hawaiʻi Agricultural Foundation is responsible for the day-to-day maintenance and operations of the park and provides a full-time property manager to overseen the park operations, create educational opportunities for the park tenants, identify areas where the farmers can improve, and find new market opportunities to help the farmers gain a larger stake in the local marketplace.
The HAF Ag Park at Kunia began with 17 farmers and now has grown to 25 farmers. Most park farmers specialize in diversified crops, including tomatoes, long beans, papaya, green onion, daikon, chili peppers, eggplant, ginger, lemongrass, Thai basil, okra, avocado, Shishito peppers, bush beans and peanuts. A few farmers specialize in one or two specific crops, such as sugarcane, dryland taro, banana and orchard crops.
Food safety continues to be an important goal for many of the HAF Ag Park at Kunia farmers. Many farmers' markets and distributers are now moving towards requiring food safety certification. The acceptance of the Food Safety Modernization Act into law in late 2015 will make much more farmers aware of the need for documentation and record keeping in order to effectively market their products. This is an ongoing challenge for farmers in the HAF Ag Park at Kunia.
Technical Assistance and Farmer Education Outreach
Regularly scheduled workshops are part of the technical assistance provided to farmers at the HAF Ag Park at Kunia. Workshop topics are determined based on what the farmers request help with, what the property manager observes a need for, and what new agricultural practices information is being offered by partner organizations. Annually, the farmers receive a briefing on security and safety requirements for the park users. A complete list of workshops provided and upcoming is found in the workshops link.
Support HAF
Contributions go directly to supporting local farmers, ag education and outreach programs.