Localicious Art & Poetry Contest
 The entry period for the SY 2019-2020 Localicious Art & Poetry Contest is now closed. 
The Localicious Art and Poetry contest encourages keiki to think more consciously about where their food comes from, and to celebrate their favorite local foods. The contest is an extension of Localicious Hawai'i, a statewide public awareness campaign throughout March that promotes restaurants that source locally grown, caught or raised products. All proceeds raised from the campaign benefit HAF's K-12 ag education programs through the purchase of a Localicious dish. Since the beginning in 2014, Localicious has raised over $260,000 for ag education. In the 2019-2020 school year, HAF served over 3,900 K-12 students at 104 public schools statewide.
Overall Art Winner:
Katelyn Matsumoto
Grade 8
Kapolei Middle School
"Ahi Poke"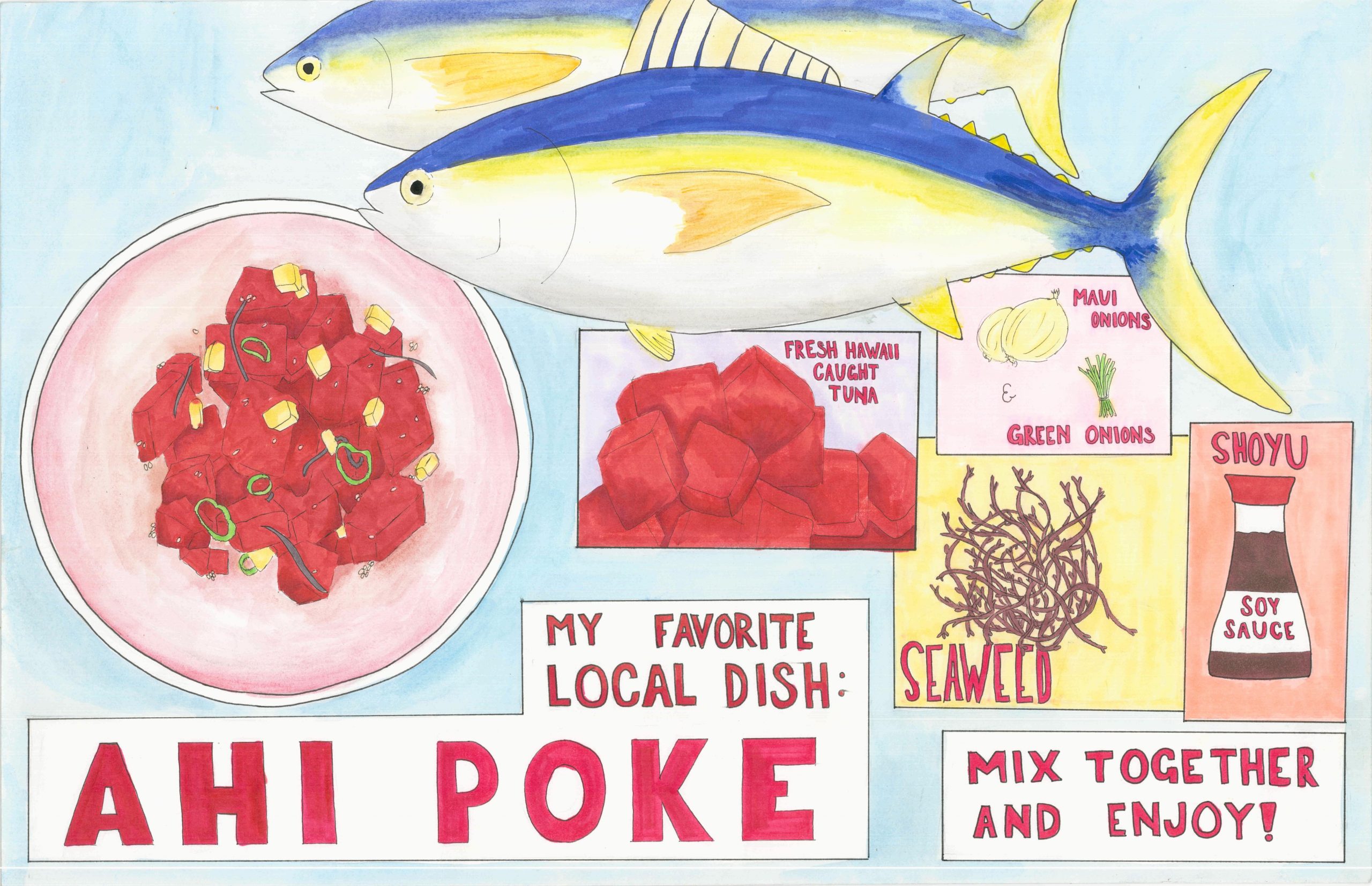 Overall Poetry Winner:
Grade 1
Hoʻokena Elementary School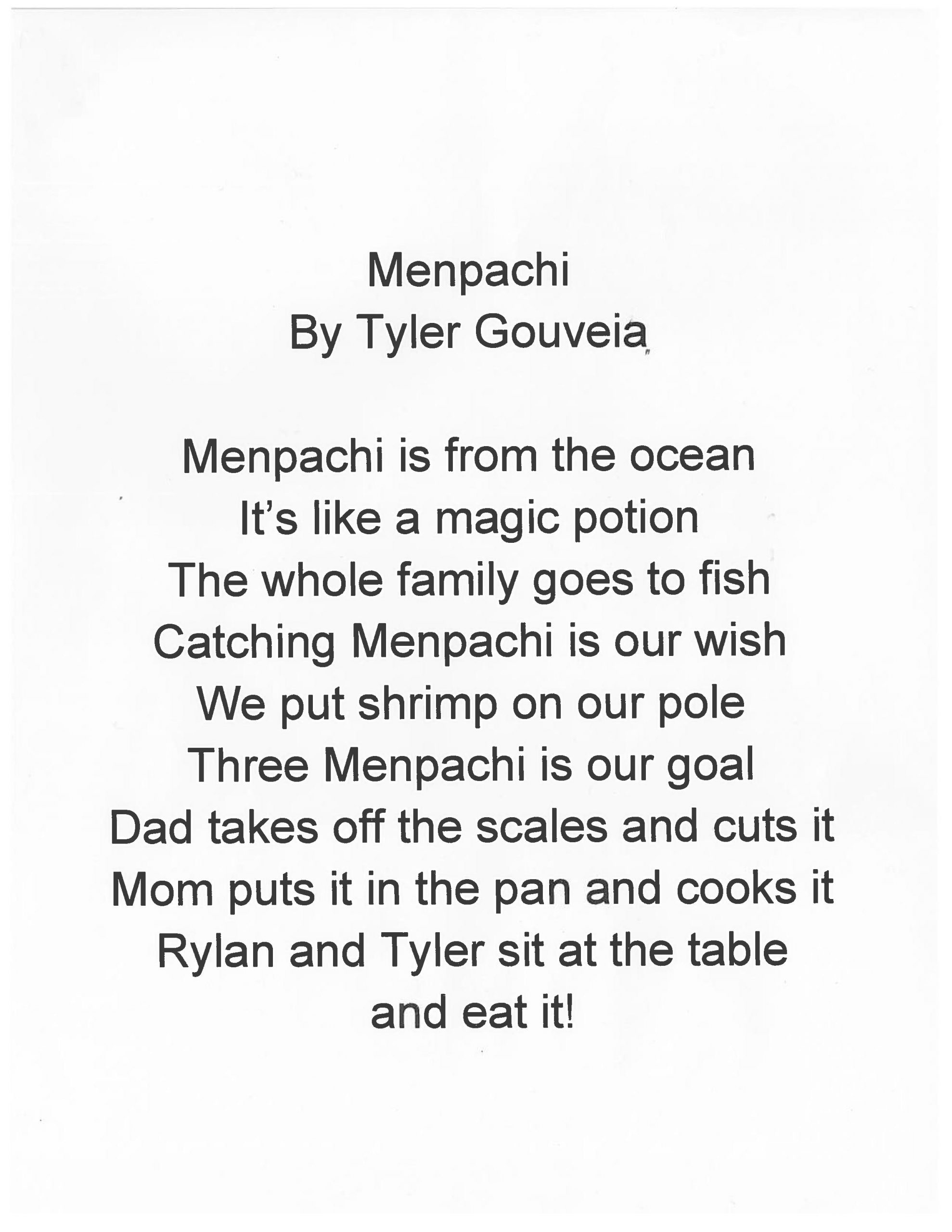 First Place Art Winner:
Elaoma Attan
Grade 1
Ka'iulani Elementary School
"

Pacific Islands Chicken Soup"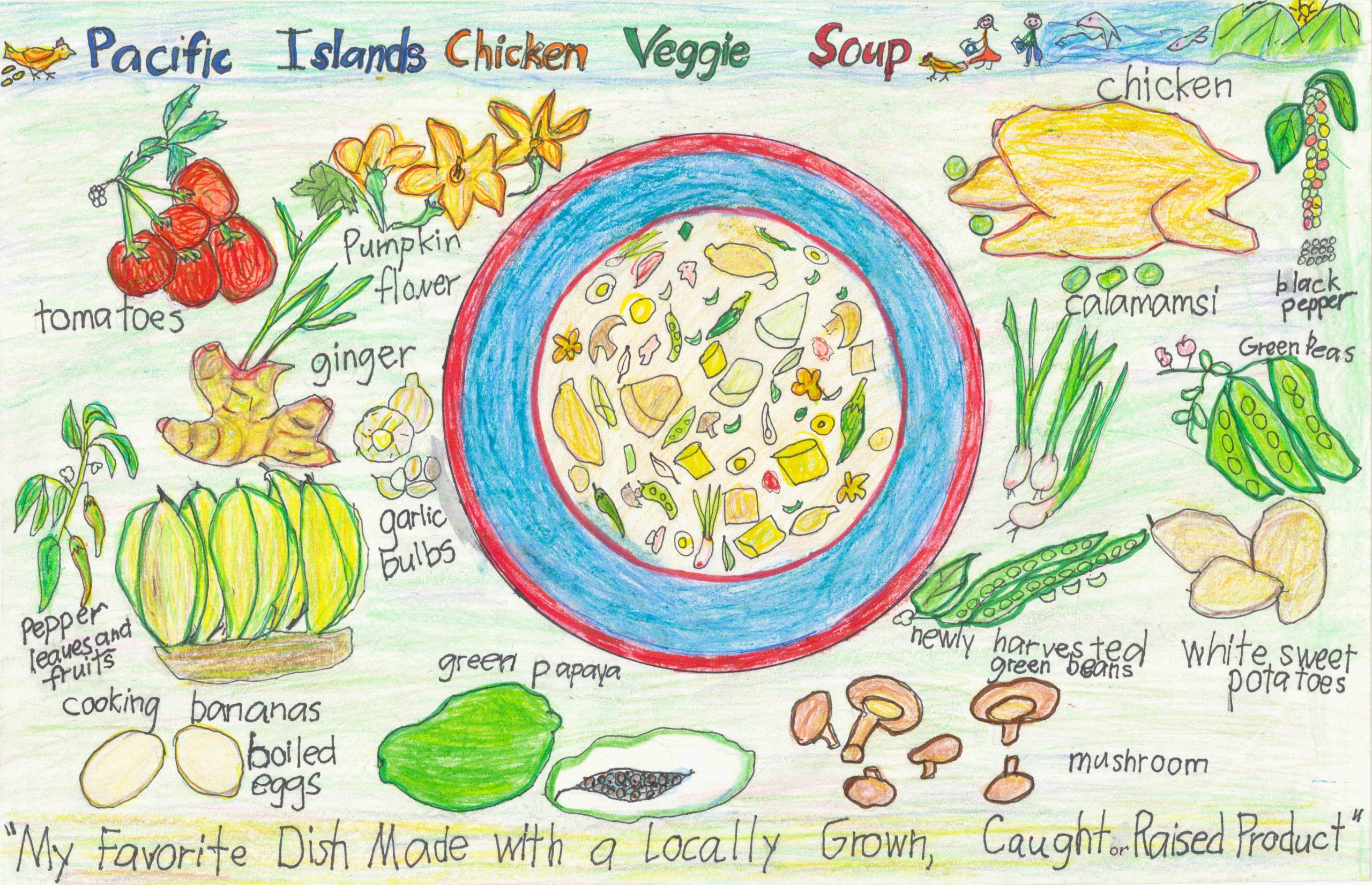 First Place Art Winner:
Julie
Grade 4
Punahou School
"Stop Eating Junk Food, Eat Locally Grown Foods"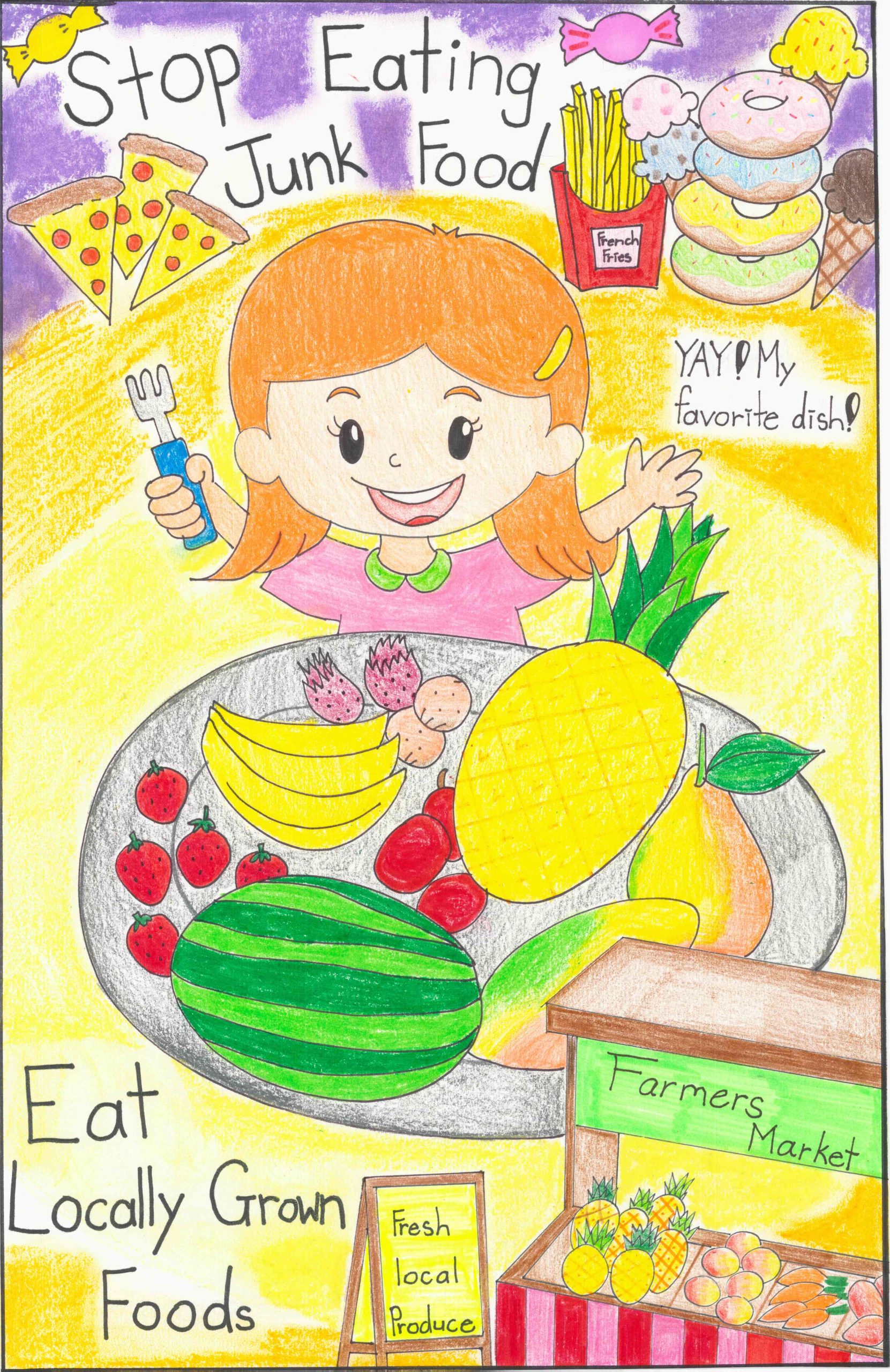 First Place Art Winner:
Isiah San Juan
Grade 8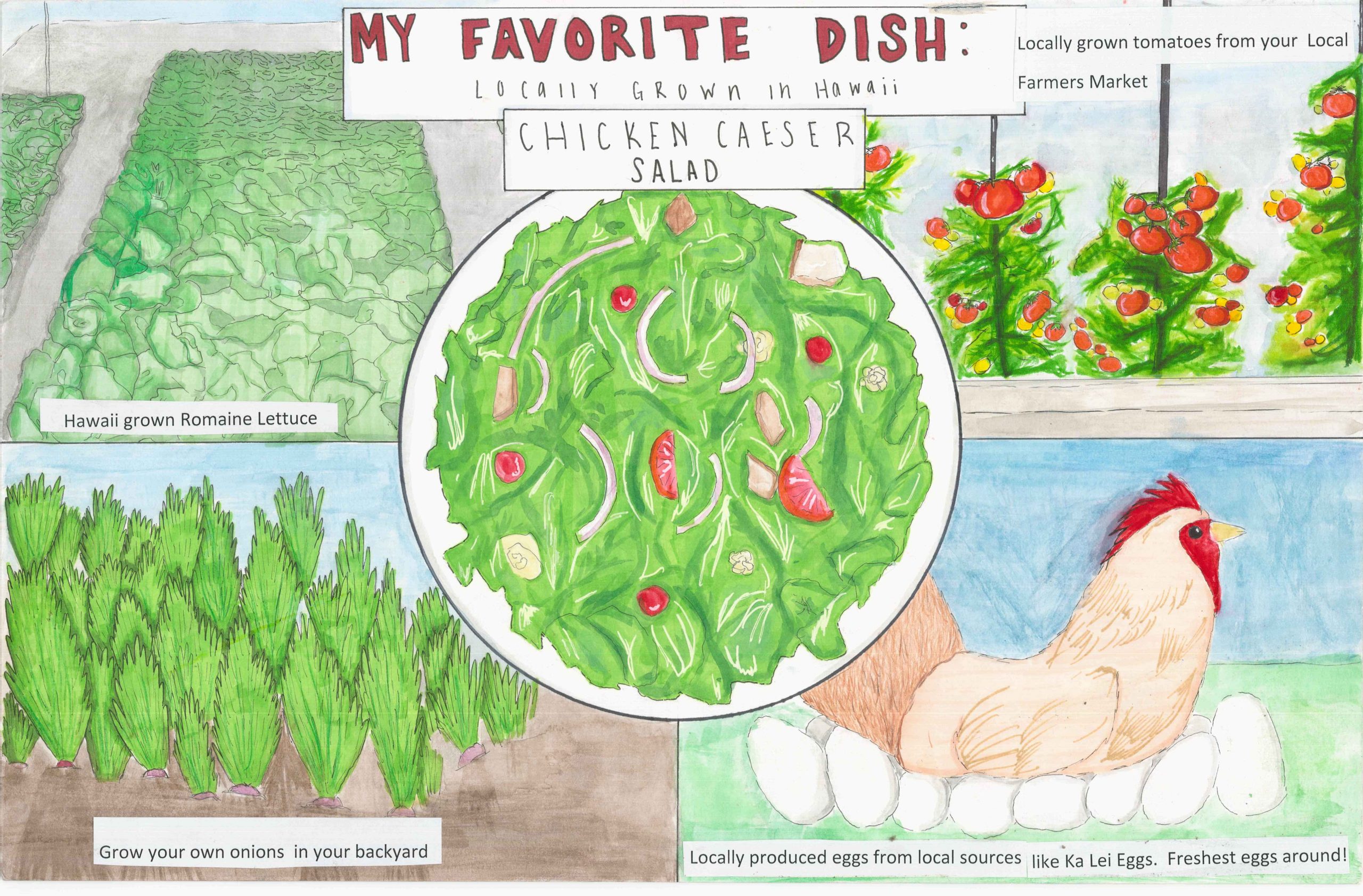 First Place Poetry Winner:
Zeffrey Harlow 
Grade 1
Ho'okena Elementary School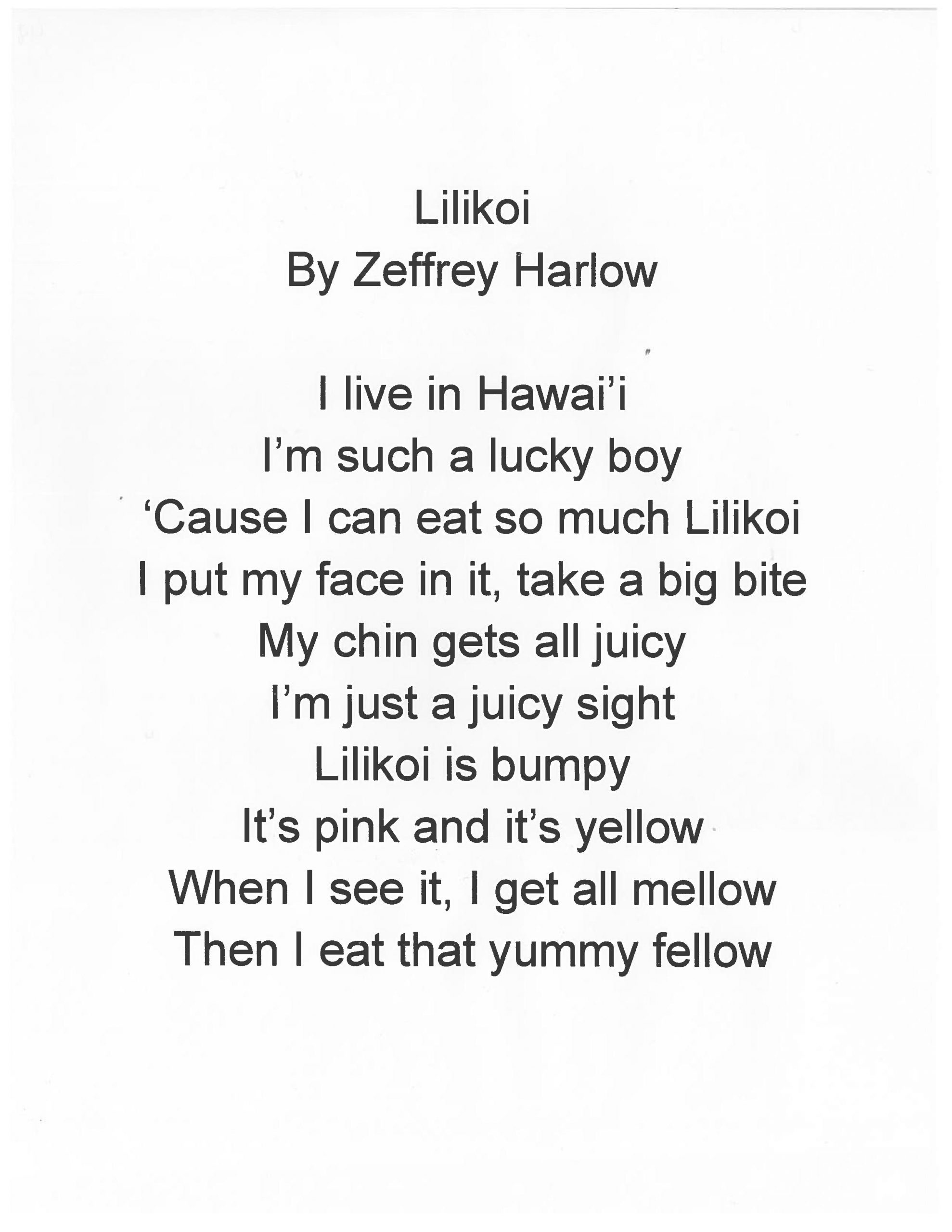 First Place Poetry Winner:
Sofia Mi Bretschneider
Grade 3
'Aina Haina Elementary School
"Li hi mui pineapple"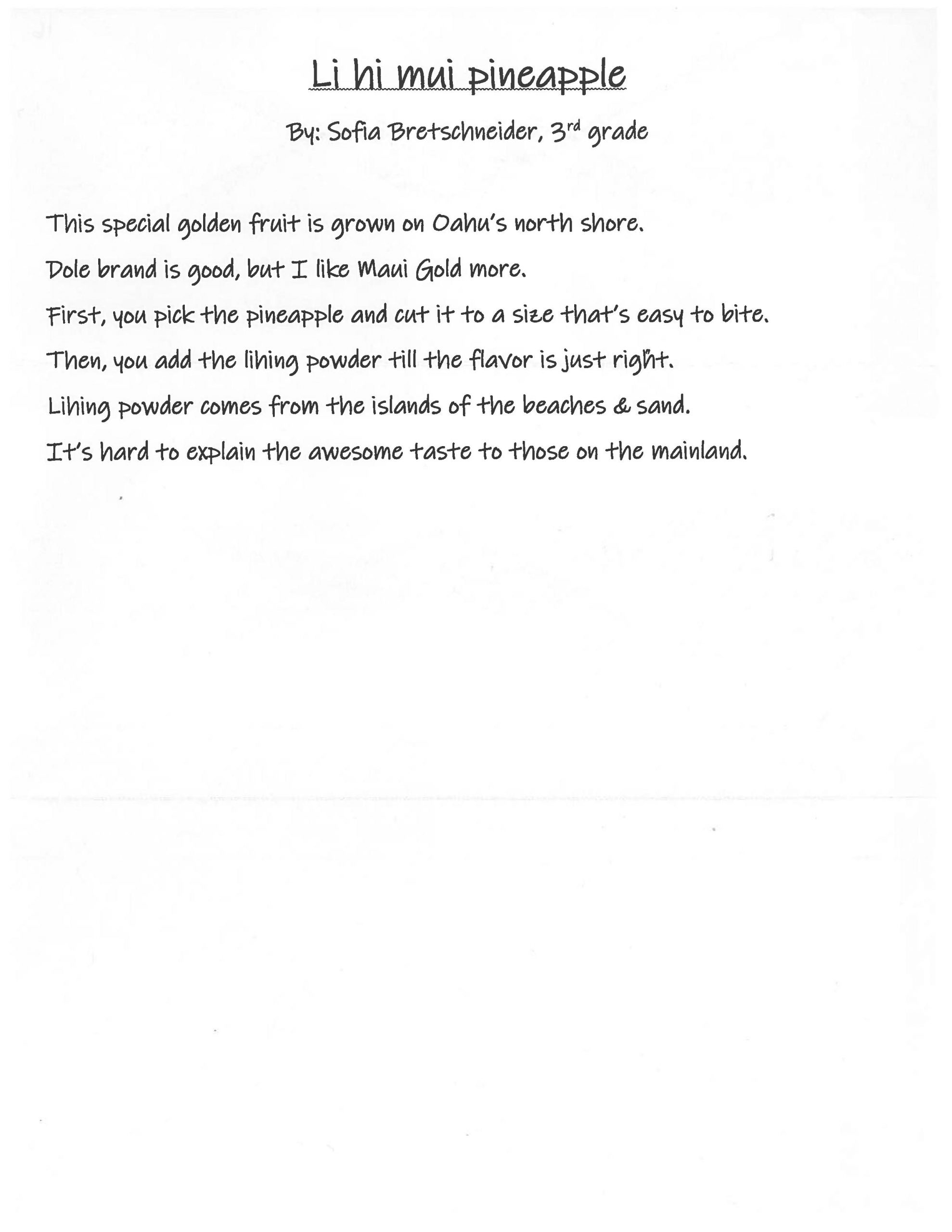 First Place Poetry Winner:
Grace 
Grade 8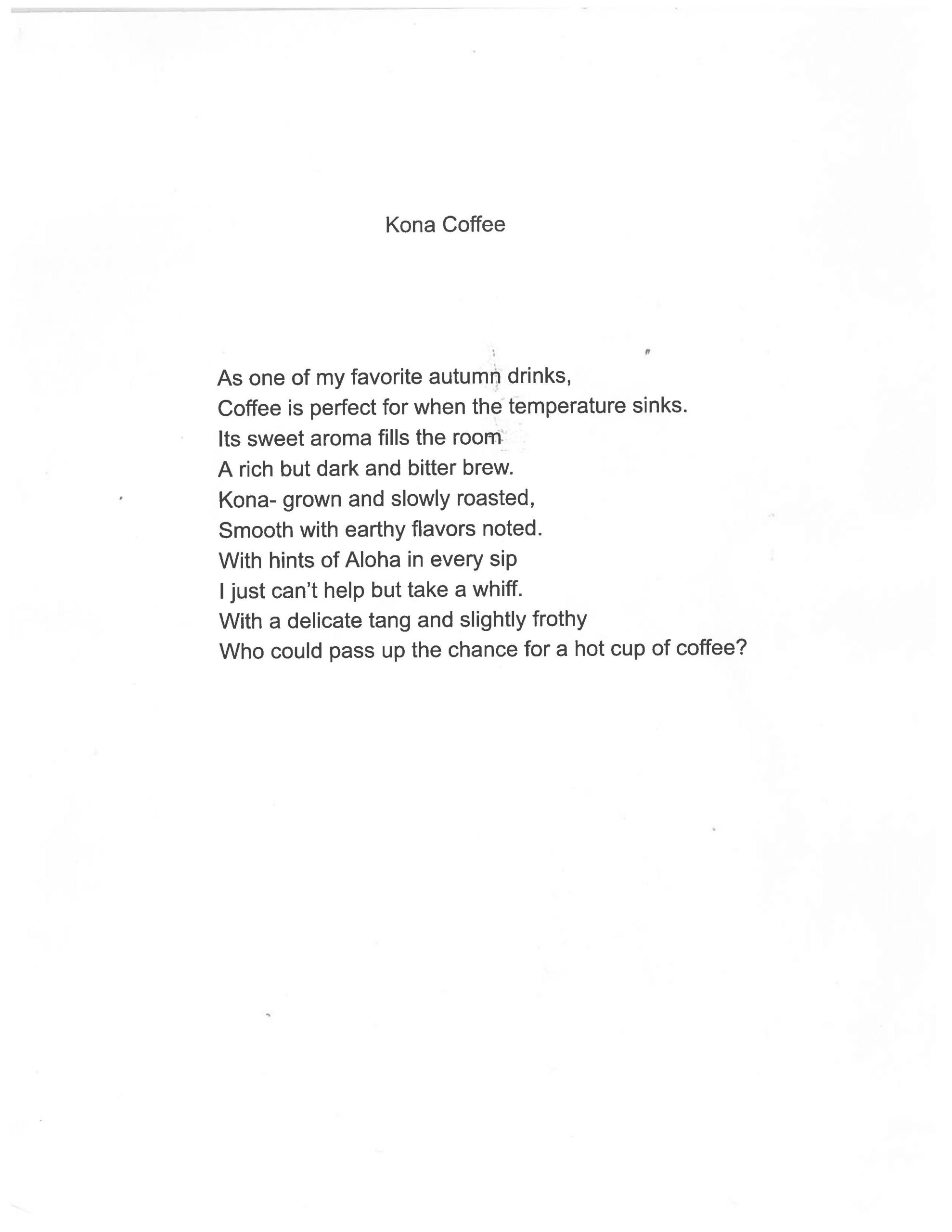 Second Place Art Winner:
Grace-Ann Ka'ai
Grade 2
Kanoelani Elementary School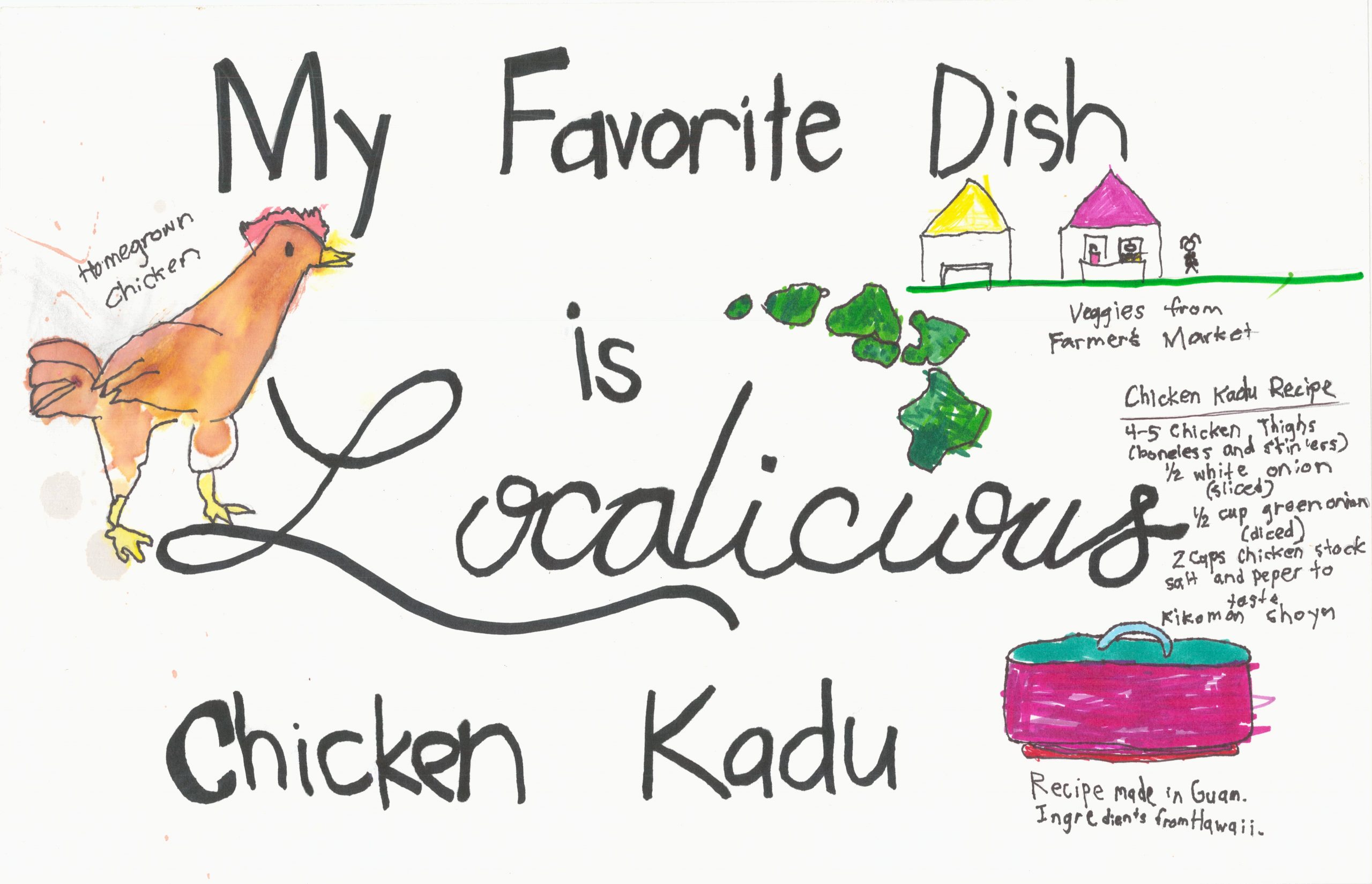 Second Place Art Winner:
Skyy Smith
Grade 4
'Aina Haina Elementary School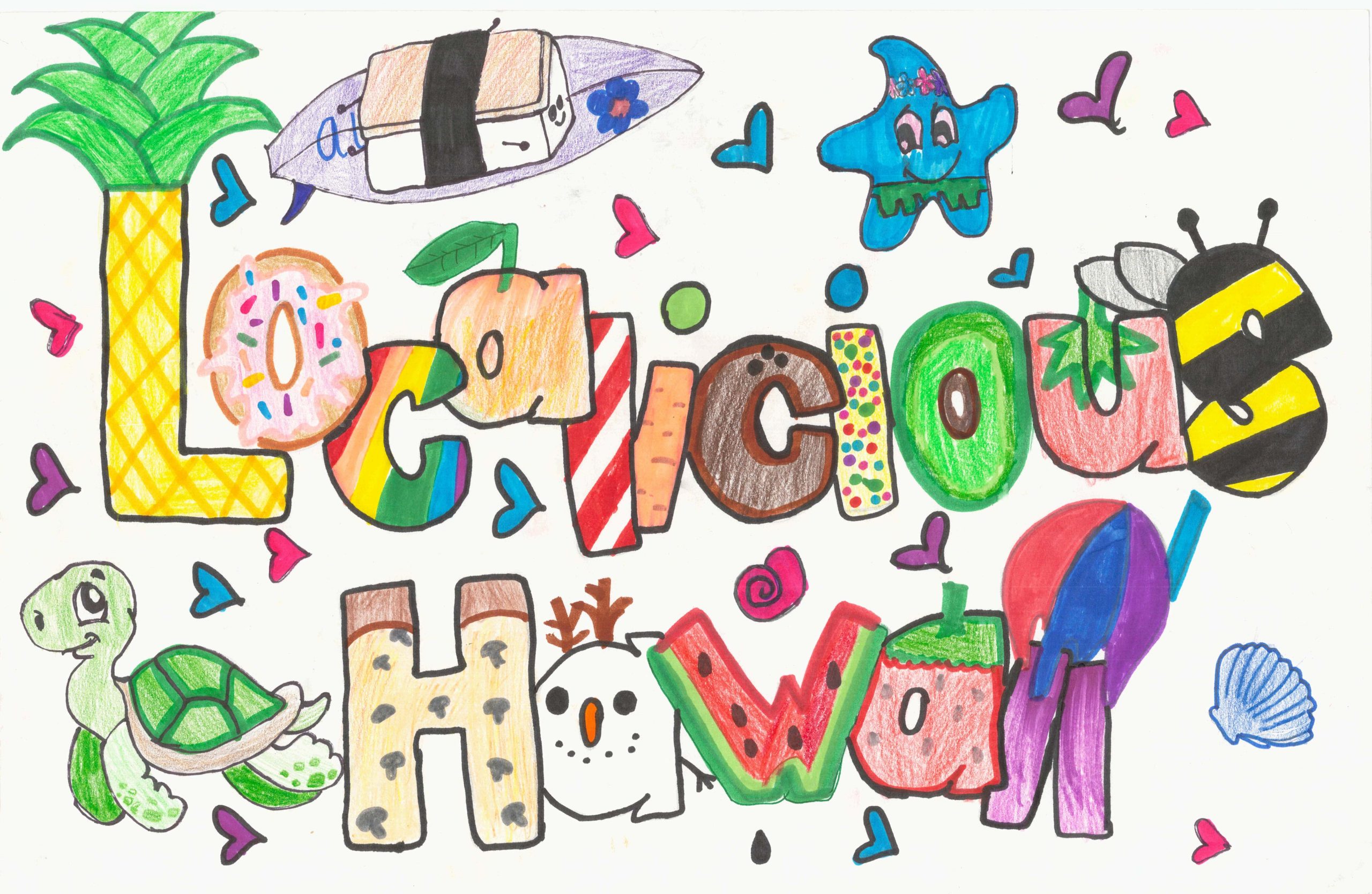 Second Place Art Winner:
Vivian Belle Gillbert
Grade 6
Benjamin Parker Elementary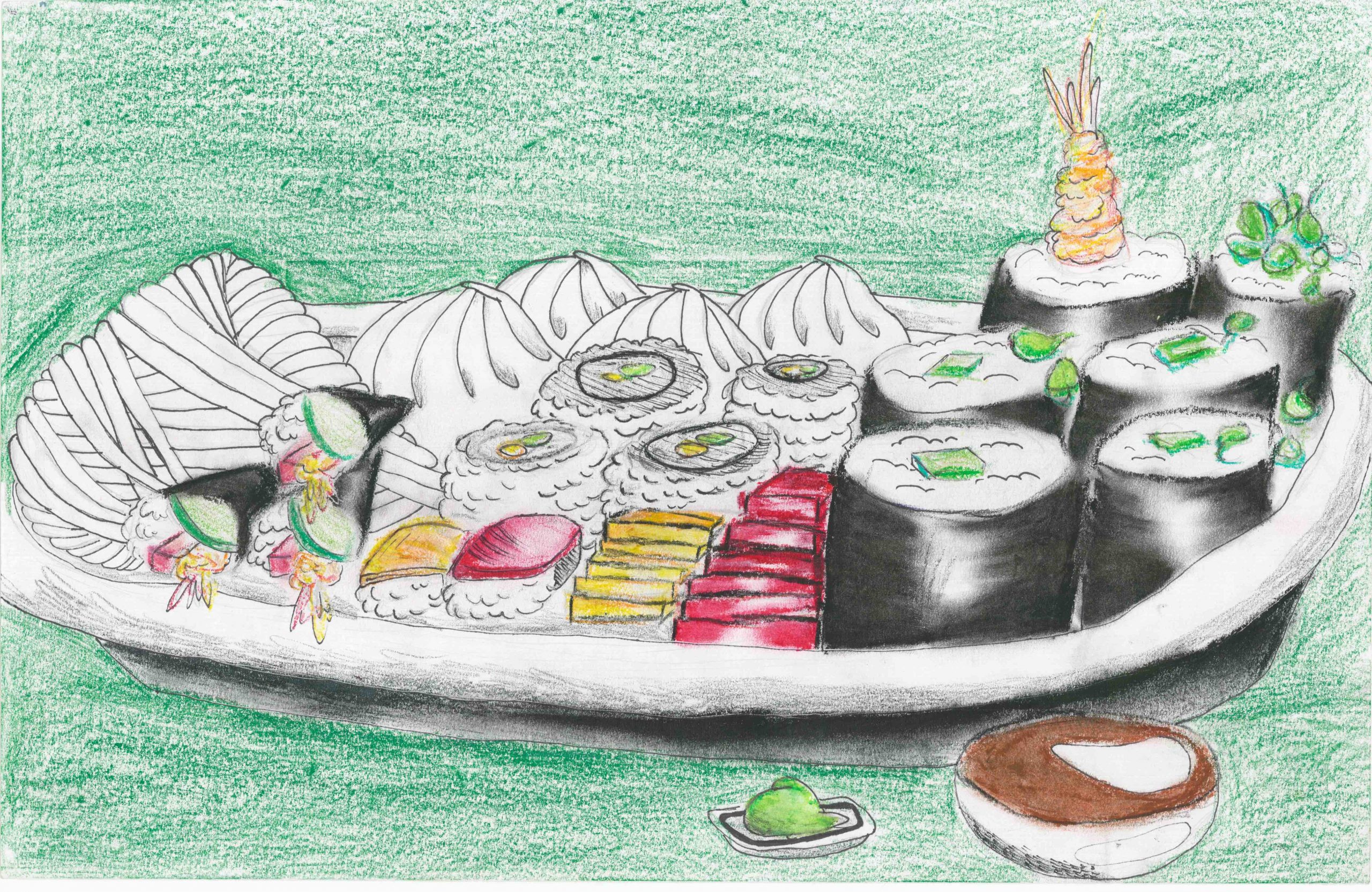 Second Place Poetry Winner:
Elias Imig
Grade 2
Myron B. Thompson Academy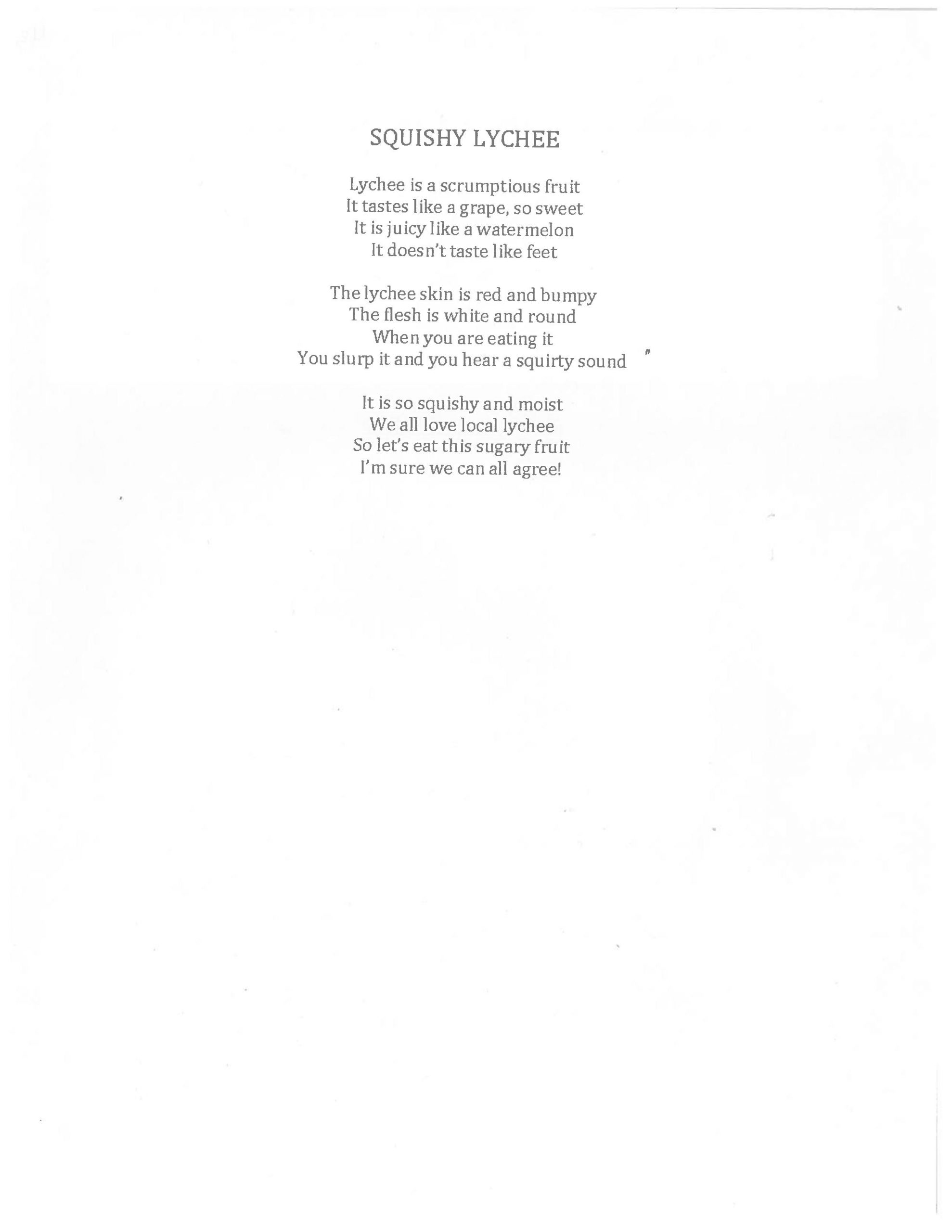 Second Place Poetry Winner:
Chelsey Tyau  
Grade 4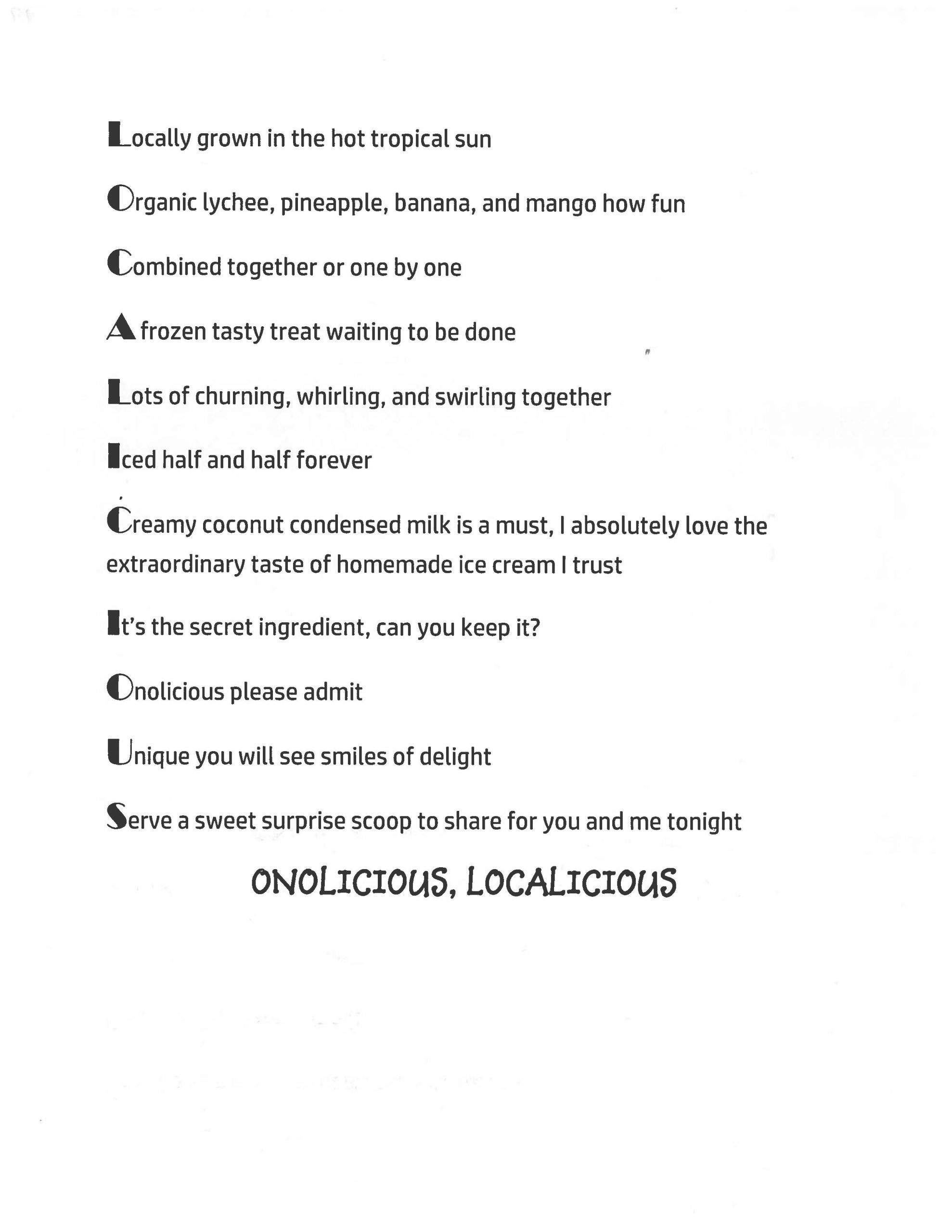 Second Place Poetry Winner:
Christian 
Grade 8