SUPPORT OUR MAUI COMMUNITY
Hawai'i Agricultural Foundation has teamed up with Hawai'i Ag & Culinary Alliance to get funding directly to the farmers on Maui so they can rebuild their farms and help ensure excess farm products get to the chefs and culinary community who are feeding people on the ground in Maui. 
Through the Hawai'i Ag & Culinary Alliance platform, you can designate Maui farmers and ranchers as beneficiaries of its Kokua Restaurant & Hospitality Fund.
Pursuit of Sustainable Energy Through Renewable Gas and Hydrogen
Video Contest
Presented by Hawai'i Gas
Calling all Creative Media Teams in Hawaii's Public and Charter Schools – Enter the Energy Video Contest for your chance to win $8,000!
Localicious® Heroes
Meet these Localicious® Heroes in our community! 
Mika the Sous Chef Collection
Shop the limited edition Mika the Sous Chef collection and support the Hawaii Agricultural Foundation!
K-12 Ag Education
Build a K-12 continuum to cultivate interest in agriculture.
HAF Ag Park at Kunia
The HAF Ag Park at Kunia was established in July 2011 through a partnership between the Hawaiʻi Agricultural Foundation (HAF), Island Palm Communities (IPC) and Bayer U.S.  The partnership made available land, infrastructure and technical assistance to help farmers gain economic self-sufficiency, scale and access to markets throughout Hawaiʻi.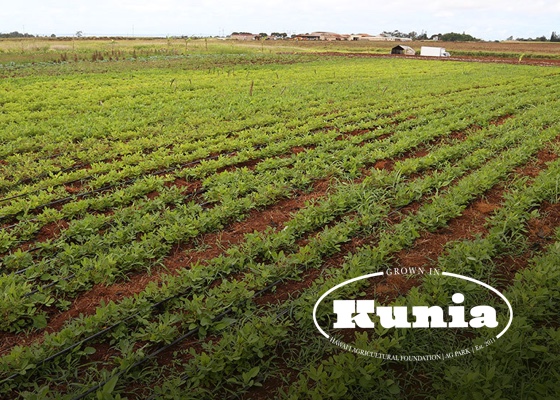 Support Hawai'i's local farmers, ranchers and fishermen!
With your contribution, you can support HAF's farmer assistance, ag education, and outreach/public awareness programs—paving Hawai'i's path towards a sustainable future.
Support HAF
Contributions go directly to supporting local farmers, ag education and outreach programs.
[/db_pb_signup]