Localicious® Recipe Contest
Presented by Hawai'i Gas
Click here to see the winners of the 2023 Localicious® Recipe Contest!
Pursuit of Sustainable Energy Through Renewable Gas and Hydrogen
Video Contest
Presented by Hawai'i Gas
Calling all Creative Media Teams in Hawaii's Public and Charter Schools – Enter the Energy Video Contest for your chance to win $8,000!
Localicious® Heroes
Meet these Localicious® Heroes in our community! 
Mika the Sous Chef Collection
Shop the limited edition Mika the Sous Chef collection and support the Hawaii Agricultural Foundation!
K-12 Ag Education
Build a K-12 continuum to cultivate interest in agriculture.
HAF Ag Park at Kunia
The HAF Ag Park at Kunia was established in July 2011 through a partnership between the Hawaiʻi Agricultural Foundation (HAF), Island Palm Communities (IPC) and Bayer U.S.  The partnership made available land, infrastructure and technical assistance to help farmers gain economic self-sufficiency, scale and access to markets throughout Hawaiʻi.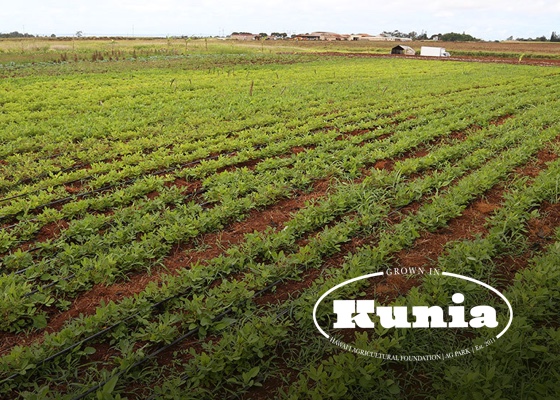 Support Hawai'i's local farmers, ranchers and fishermen!
With your contribution, you can support HAF's farmer assistance, ag education, and outreach/public awareness programs—paving Hawai'i's path towards a sustainable future.
Support HAF
Contributions go directly to supporting local farmers, ag education and outreach programs.