Moving Hawaiʻi Agriculture Forward
Food-A-Go-Go: Supporting Hawai'i Restaurants Through COVID-19
Support local restaurants with Food-A-Go-Go as we brave through COVID-19 together! Find the latest up-to-date information on all restaurants that remain open with delivery, takeout or curbside pickup options on Foodagogo.org.
Food-A-Go-Go
A campaign where you can find the latest information on restaurants statewide offering takeout, delivery and/or curbside pickup. 
Local Inside
Where to find fresh local products from our farmers, ranchers and fisherman across the state.
Ag Education
Build a K-12 continuum to cultivate interest in agriculture.
Join the #OnoRevolution
EAT THINK DRINK 10:
Food Supply Disruption – COVID-19
Join us on Thursday, June 18 from 6-7pm for EAT THINK DRINK 10: Food Supply Disruptions – Covid-19. Hear from those working in the food industry on how we've been affected and what they're doing to ensure we have food on our tables.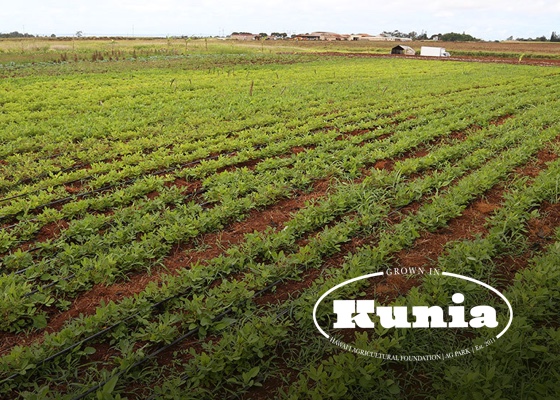 HAF Ag Park at Kunia
The HAF Ag Park at Kunia was established in July 2011 through a partnership between the Hawaiʻi Agricultural Foundation (HAF), Island Palm Communities (IPC) and Bayer U.S.  The partnership made available land, infrastructure and technical assistance to help farmers gain economic self-sufficiency, scale and access to markets throughout Hawaiʻi.
Hawai'i Public Radio: Hawaii's Restaurants Say They Need Us Now
Support HAF
Contributions go directly to supporting local farmers, ag education and outreach programs.
Subscribe
Sign up with your email address to receive news and updates.