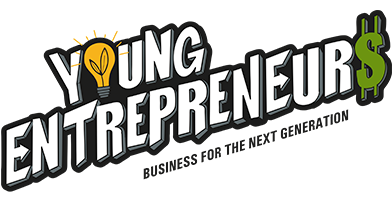 The Young Entrepreneurs Program
Welcome to the Hawai'i Agricultural Foundation's Young Entrepreneur Program (YEP) where student entrepreneurs will create an original value-added product and bring it to the market.
Thank you for supporting HAF's Young Entrepreneurs!  The YEP Online Marketplace showcases original student-made value-added products for sale locally and across the mainland. All revenue earned from the student business go back to the respective school. 
The Young Entrepreneurs Program is one of six programs the Hawai'i Agricultural Foundation proudly offers to Hawaii's youths. The program focuses on middle and high school students, teaching hands on experience in building a real-life profitable small business. This year YEP students from 16 schools were tasked to create an original value-added product using locally grown ingredients or materials. Throughout the program students learned to create a business plan, design, produce and market their products.
Mahalo to the Young Entrepreneurs Program's partners: Ama OluKai Foundation, Annie Sinclair Knudsen Memorial Fund, Atherton Family Foundation, Bank of Hawaii Foundation, County of Kauai, County of Maui, Cooke Foundation, Fred Baldwin Memorial Foundation, G.N. Wilcox Trust, Hawai'i Food and Wine Festival, HEI Charitable Trust, John M. Ross Foundation, McInerny Foundation, and the State of Hawai'i–Department of Agriculture.
Have fun shopping!  Your purchase inspires and encourages students to think big and to continue their entrepreneurial journey.
Content and resources for participants