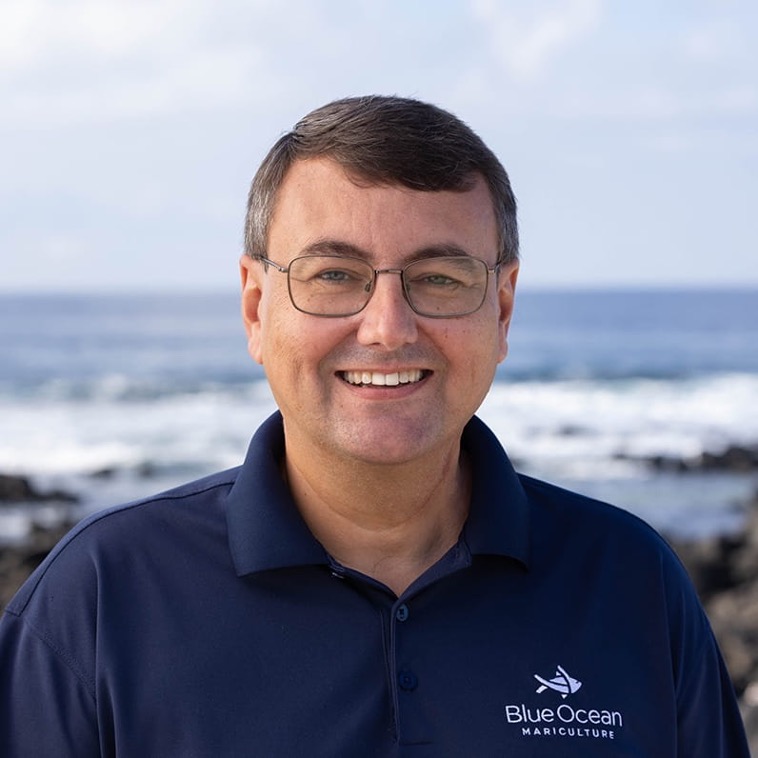 KEYNOTE SPEAKER
Dick Jones
CEO, Blue Ocean Mariculture
Dick Jones is the CEO of Blue Ocean Mariculture, currently the only open-ocean finfish aquaculture company in the US. His passion for the ocean started very early in life, leading him to his first full-time job working at his family's seafood processing business on the Boston Fish Pier in 1986. His diverse career includes 14 years overseeing seafood operations at Whole Foods Market and HEB Grocery.
Over the past 12 years he has been a leader in the non-profit sector; assisting industry, governments and development agencies implement improved practices at fisheries and aquaculture operations globally. Dick is a co-founder of Sea Pact, a group of leading North American seafood companies dedicated to driving stewardship and continuous improvement of social, economic, and environmental responsibility throughout the global seafood supply chain. He is also a founding trustee of ThinkAqua, a non-profit whose mission is to improve the performance of small-scale aquaculture in Africa and ASEAN nations.
He has served as a Director or Advisor to several organizations, including the California Salmon Council, the Aquaculture Certification Council, the Conservation Alliance for Seafood Solutions, World Resources Institute, Fair Trade USA, and Ocean Outcomes. Dick currently serves as an Editorial Advisor to the Global Aquaculture Alliance Advocate magazine.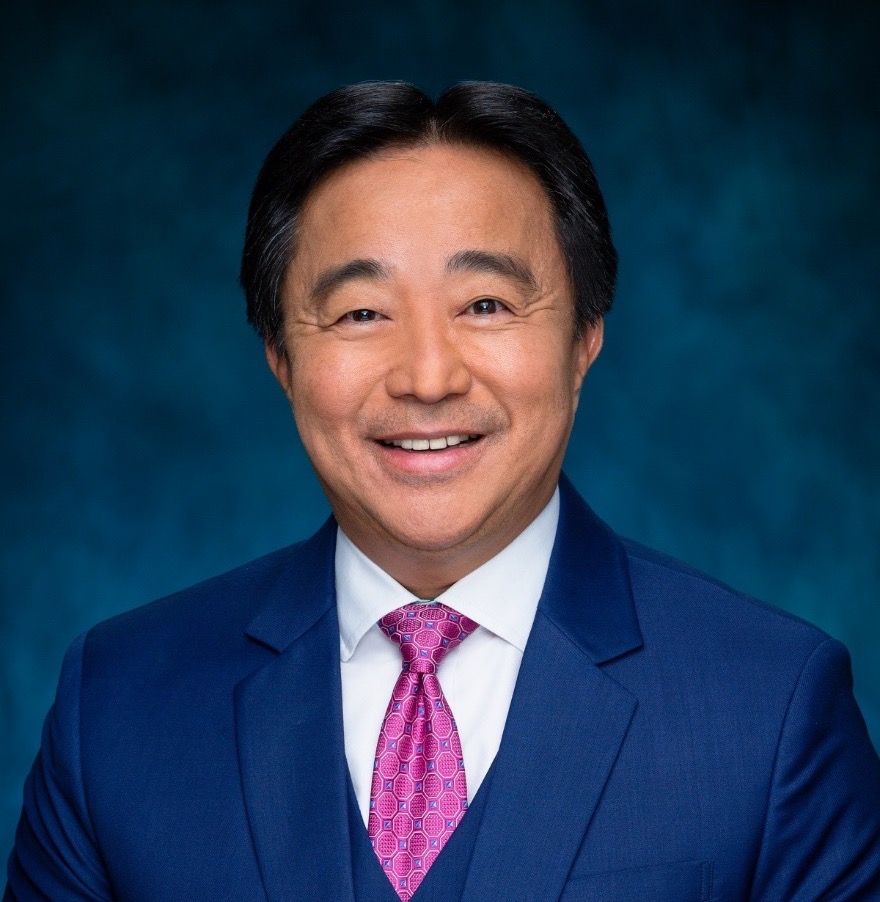 MODERATOR
Glenn Wakai
Hawai'i State Senator, District 15
Glenn Wakai entered the world of public service in 2002 when he was elected to the State House of Representatives. He moved to the Senate in 2010 and is currently the Chairman of the Energy, Economic Development, and Tourism Committee.
Prior to politics, Glenn spent 11 years in television news. His reporting career began in Guam and he later moved to Saipan to build a TV station from scratch. He returned to Hawai'i in 1995 to become a reporter for KHON, FOX2, and KHNL News 8.
Glenn graduated from the University of Southern California (USC) with degrees in Journalism and Sociology, and also has a minor in Business Administration.
Outside of the Capitol, Glenn runs his own Public Relations firm, High Impact Communications and is also President of Reach out Pacific (REPAC), a non-profit that takes surplus medical and educational supplies to Micronesia. He is Hawaii's Honorary Consul to the Republic of Palau. Glenn is on the boards of the Aloha Medical Mission and Japanese Cultural Center of Hawai'i.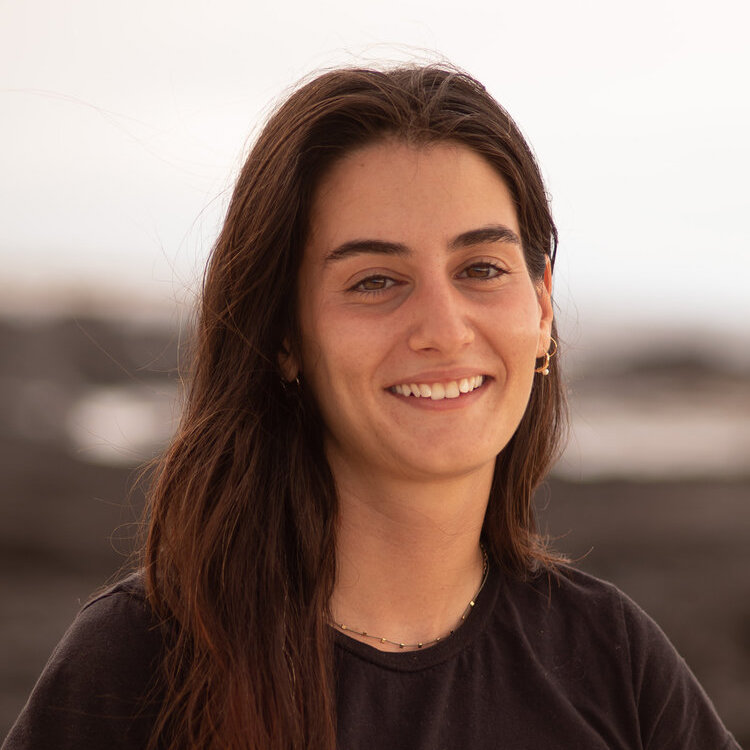 PANELIST
Alexia Akbay
Founder and CEO, Symbrosia
A member of the Forbes 30 Under 30 2022 class in the Social Impact category, Alexia founded Symbrosia and leads strategic expansion, new technology implementation, and coordinates the mission with day-to-day implementation. With a background in green chemistry and a lifetime growing up amid entrepreneurship, Alexia's passion is climate innovation management. Her previous work focused on petroleum-based consumer products, medical marijuana and a blockchain-enabled carbon accounting system. She received an MPH from Yale and holds a B.S. from New York University in Chemistry.
Symbrosia is a CleanTech startup reducing livestock methane emissions with seaweed. Made from the red seaweed Asparagopsis taxiformis, SeaGraze™ is good for cows, great for farmers, and even better for the planet. Just a sprinkle of this seaweed to livestock feed increases growth rate and reduces livestock methan emissions by over 90%. Symbrosia uses aquaculture technology that involves zero fresh water and bioremediates waste from fish farms. During the enteric fermentation part of the cow's digestive process, SeaGraze™ chemically reduces the naturally occuring methane without impacting the fatty acids that help the cow make products like milk, wool, and meat. Symbrosia is uniquely positioned to determine ideal growing conditions, and select strains and isolates with target metabolites and high growth rates to farm efficiently and sustainably.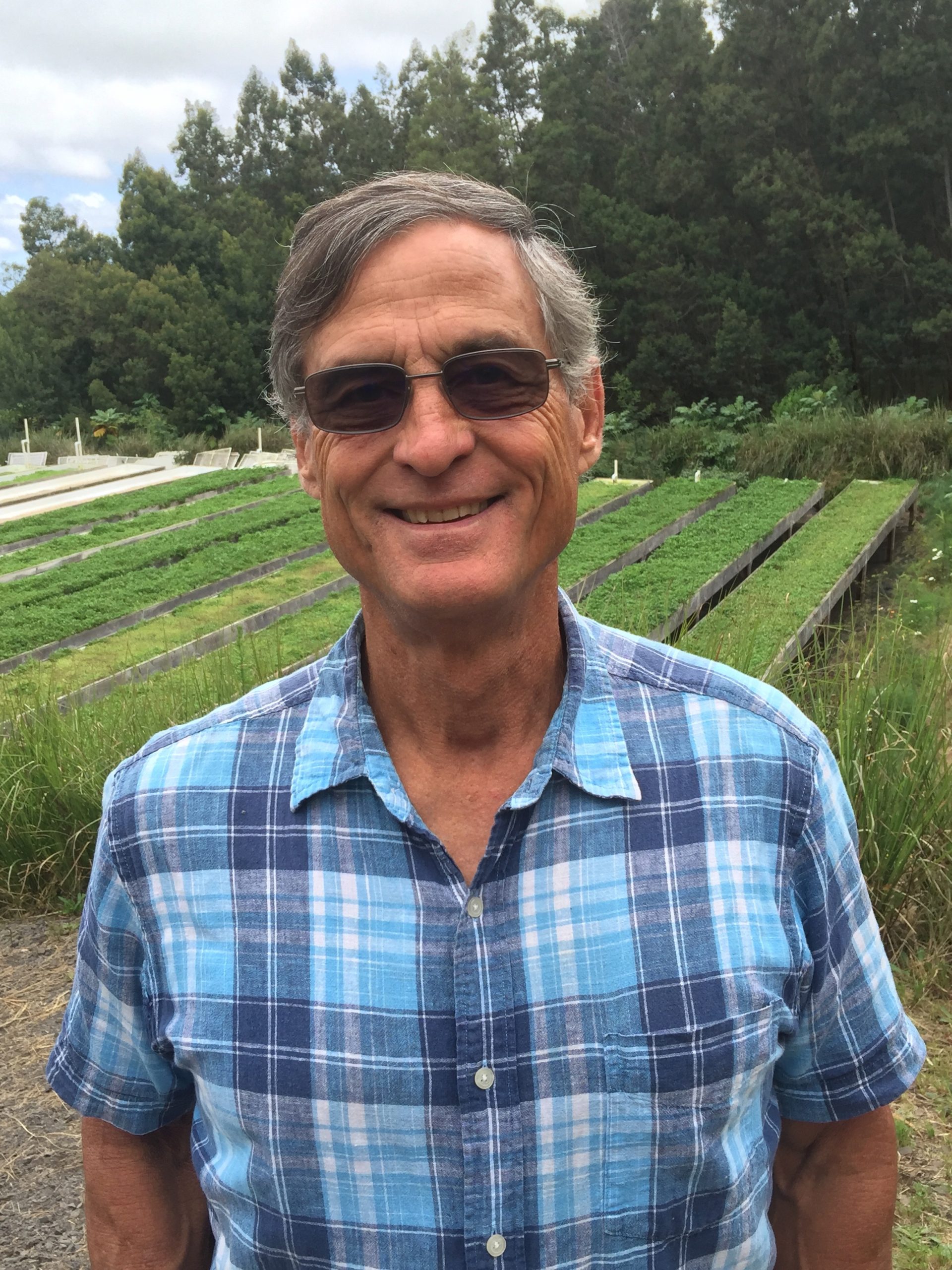 John Dobovan has been a commercial aquaponic farmer since 2012 and is the founder and CEO of Kulahaven Farms LLC. He holds an A.S. degree in Sustainable Tropical Crop Management from University of Hawaii Maui College, is a member of the Sigma Psi chapter of Phi Theta Kappa, President of the Maui Food Hub, and former President of the Haleakala chapter of Hawaii Farmer's Union United. He co-founded Nalolicious Farm in Waimanalo prior to moving to Maui to raise trout. Before returning to his first love of farming, he worked for 38 years as an independent videographer and garnered numerous State, National and International awards for his work.
Kulahaven Farms LLC was founded in 2013 and is the first commercial aquaponics enterprise in Hawaii to successfully raise rainbow trout. We recirculate virtually 100% of our water and release zero waste. Our proprietary business model is sustainable, profitable, scalable and replicable. Our mission is to make a significant contribution to Hawaii's food security, provide high-quality agricultural jobs for local residents, housing for farm workers, educate the public, and youth in particular, while training and growing a new crop of young farmers and serving as the foundation for an entirely new industry that will make a positive contribution to our community.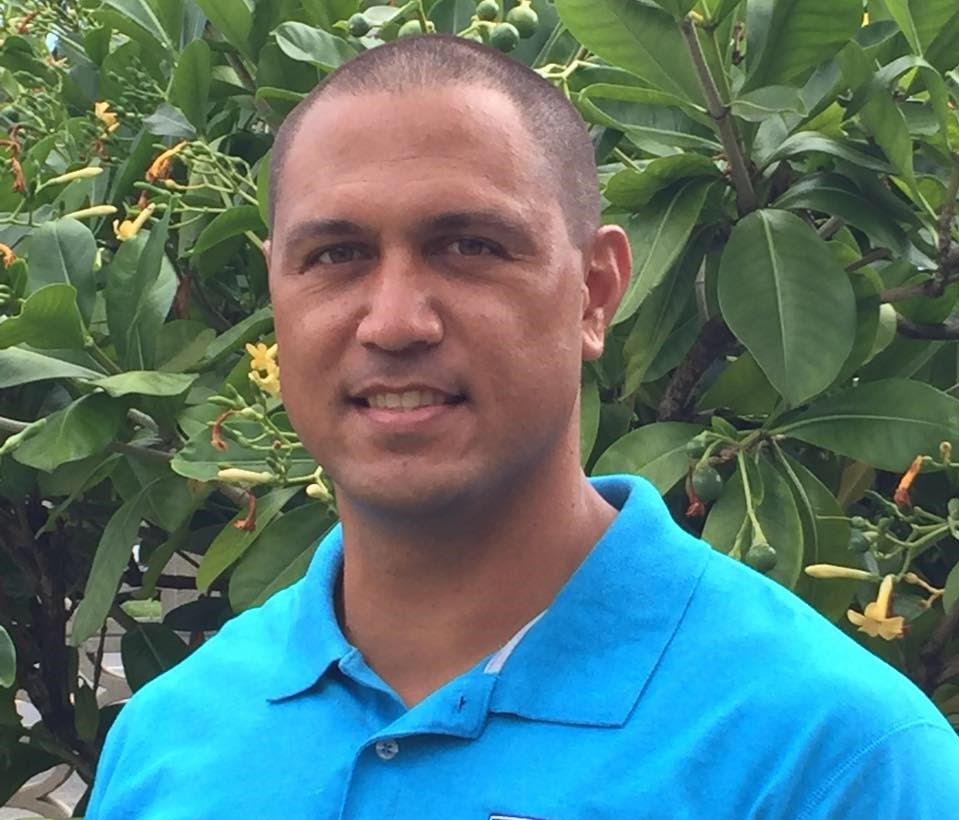 PANELIST
Ikaika Rogerson
President, Waimānalo Limu Hui
Ikaika graduated from Kamehameha Kapālama and the University of Hawai'i with a bachelor of Hawaiian Studies. He was a civil service worker at Pearl Harbor Naval Shipyard for the last 17 years—and is now the owner of Rocky Farms, LLC specializing in Hawaiian Lā'au Lapa'au products. 
Ikaika is passionate about his community of Waimānalo and is a founding member of the non-profit Ke Kula Nui O Waimānalo (KKNOW) started in 2017. KKNOW hosts eight different programs most tied to community and family self-sustainability. A few of the most notable include the Malama Aquaponics Program, Ulupono Mahi'āina and the Waimānalo Limu Hui.
Ikaika serves as the President of the Waimānalo Limu Hui (WLH) whose mission is to Restore Limu, Restore Pāhonu, and Restore Community. Through a partnership with Sea Life Park, WLH grows out their own limu stock used for monthly community limu plantings at Kaiona Beach Park. WLH also acquired the permit in 2018 to restore Pāhonu, a Hawaiian turtle pond. Where the rest of the state has fishponds, Waimānalo has the only known turtle pond and the restoration works have been ongoing for the past 4 years. Ikaika and WLH is proud to be part of the 2022 Year of the Limu movement educating the pae'aina about the importance of limu.
Support HAF
Contributions go directly to supporting local farmers, ag education and outreach programs.