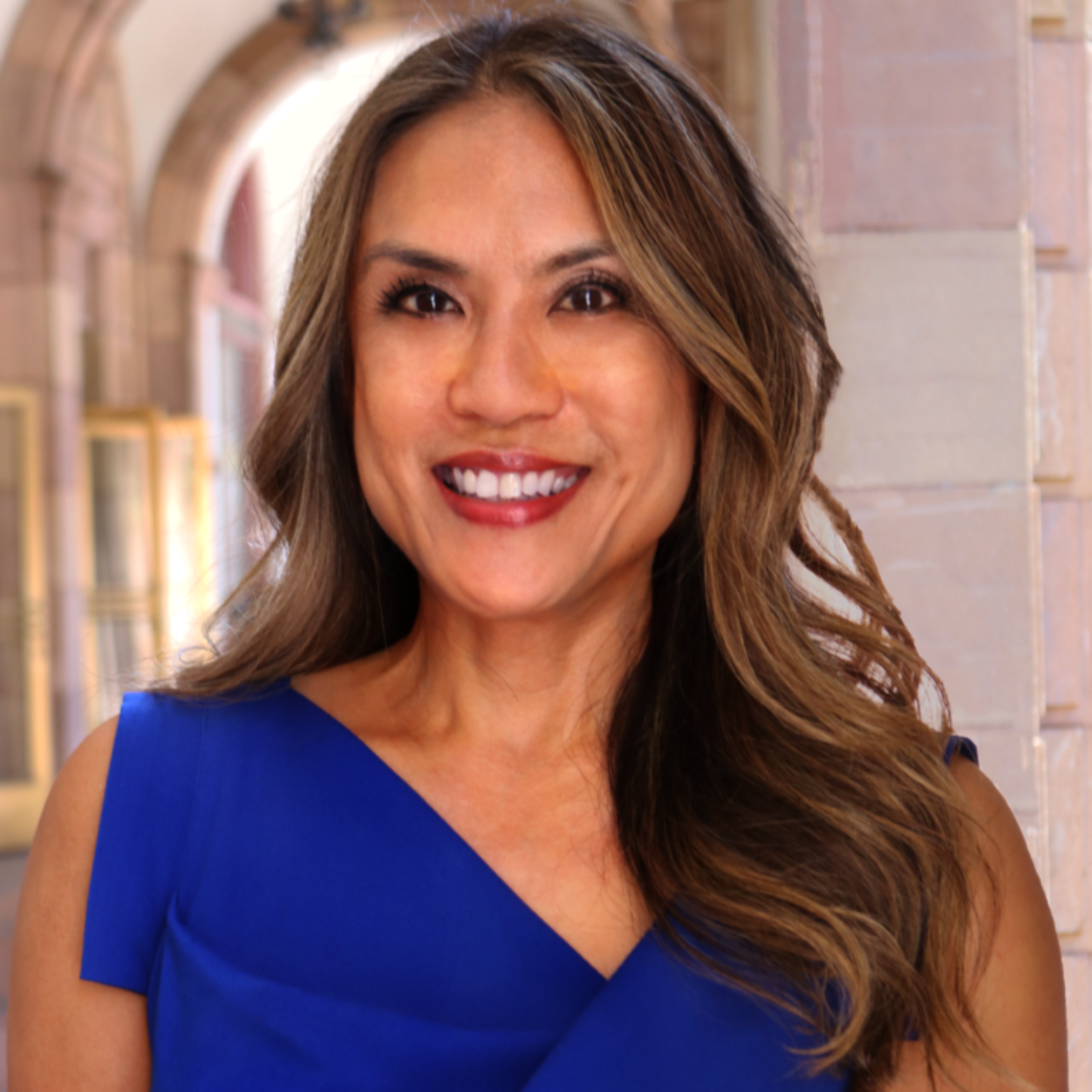 Welcome By
Sherry Menor-McNamara
CEO of Chamber of Commerce Hawai'i
Sherry Menor-McNamara, CEO of Chamber of Commerce Hawai'i will open the discussion and introduce Lesley Gabrielle Harvey, President of the Hawai'i Economic Association, who will present statistics on how women-owned business have been impacted and set the stage for attendees to hear first-hand from Hawai'i's powerful female business owners who have been affected by the global pandemic.
Sherry Menor-McNamara was appointed President and Chief Executive Officer of the Chamber of Commerce Hawai'i on September 1, 2013; becoming the youngest and first female President and CEO of the Chamber in the organization's 170-year history, as well as the first Asian to serve as CEO of a State Chamber. She previously served as the organization's Chief Operating Officer and Senior Vice President of Government Affairs. She joined the Chamber as Director of Business Advocacy in 2006 and was promoted to Vice President of Business Advocacy and Government Affairs in 2007. Under her leadership, the Chamber was recognized as the 2018 State Chamber of the Year, a national award presented by ACCE.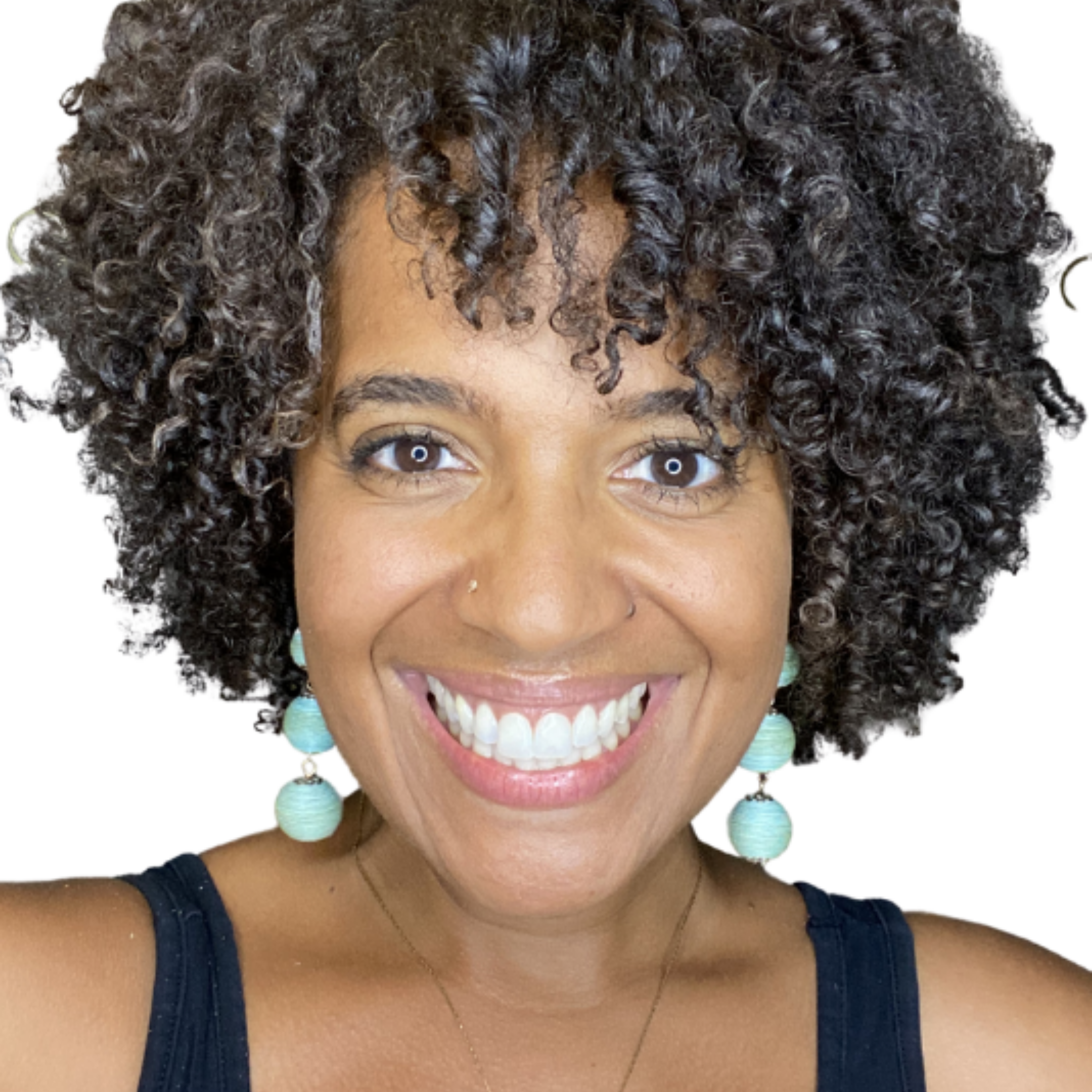 Lesley Gabrielle Harvey, President of the Hawaii Economic Association
Well versed in business consulting and grant writing, Lesley holds a Master of Science degree in Economics and a Bachelor of Arts in International Business. Working with Clients across the globe, the Hawai'i Business Consultancy aims to strengthen a company's strategic position and performance, provide funding support, and consulting on a variety of business needs. In addition to consulting, proposal development efforts have resulted in over $50 million raised for Client companies.
Earlier this year, Lesley was named President of the Hawai'i Economic Association, a volunteer nonprofit organization that hosts monthly educational luncheons. Prior to serving as President, she was the Vice President of Marketing and a Director-at-Large since 2013.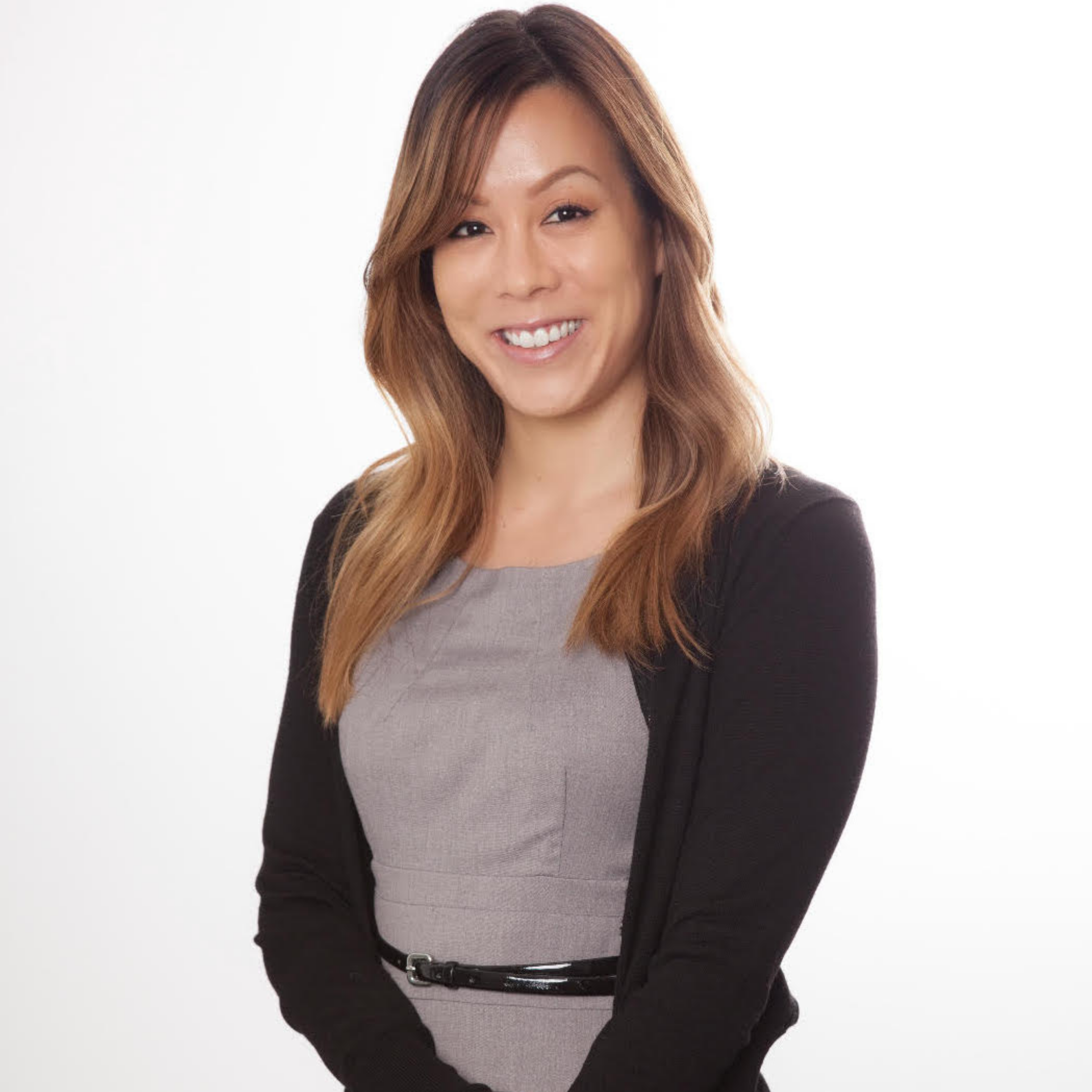 PANELIST
Dr. Summer Chong MD
Oahu Dermatology
Dr. Summer Chong is a board-certified dermatologist and fellow of the American Academy of Dermatology. She has extensive knowledge in medical, cosmetic, and surgical dermatology with special interests in skin cancer prevention, psoriasis, eczema, acne, and aesthetic procedures.
Dr. Chong was born and raised on O'ahu. She earned her bachelor's degree at Santa Clara University before earning her medical degree from the University of Southern California (USC). In medical school, she was elected to the Alpha Omega Alpha Medical Honor Society and Pathology Honor Society and also received the Dean's recognition award twice. Dr. Chong also completed her dermatology residency training at USC, where she served as chief resident.
Prior to returning to Hawai'i, she served as an Assistant Professor of Clinical Dermatology at USC where she provided didactic and clinical training for the residents. She also worked in private practices in Beverly Hills and Santa Monica, California. With a strong desire to return to her hometown, she moved back to Honolulu four years ago and joined a small private practice group, O'ahu Dermatology.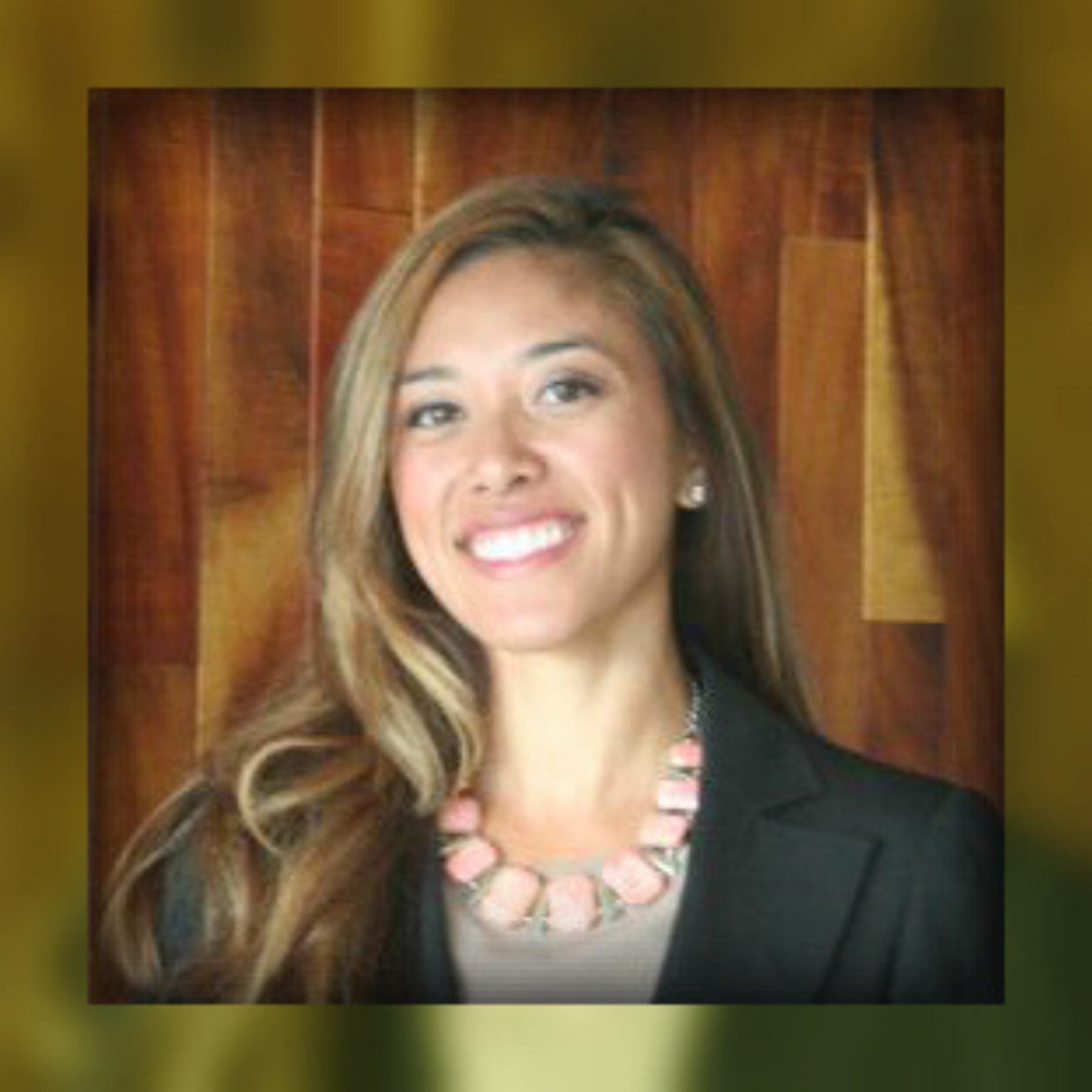 PANELIST
Bernice Delos Reyes
Co-Owner, The Mango Tree Fitness and Martial Arts
Bernice Delos Reyes is a working mother and Hawai'i business owner. In 2016, she started The Mango Tree Fitness and Martial Arts studio with her husband Rich Delos Reyes, after working in a large corporation as an instructor and coach for almost 4 years. Bernice became a personal trainer in 2010 and fell in love with fitness, competition, and helping others improve their health. In 2012, she moved from the San Francisco Bay Area to O'ahu to study Dietetics at the University of Hawai'i while continuing to expand her business. Bernice is currently pursuing a master's degree in Nutritional Sciences the University of Hawai'i.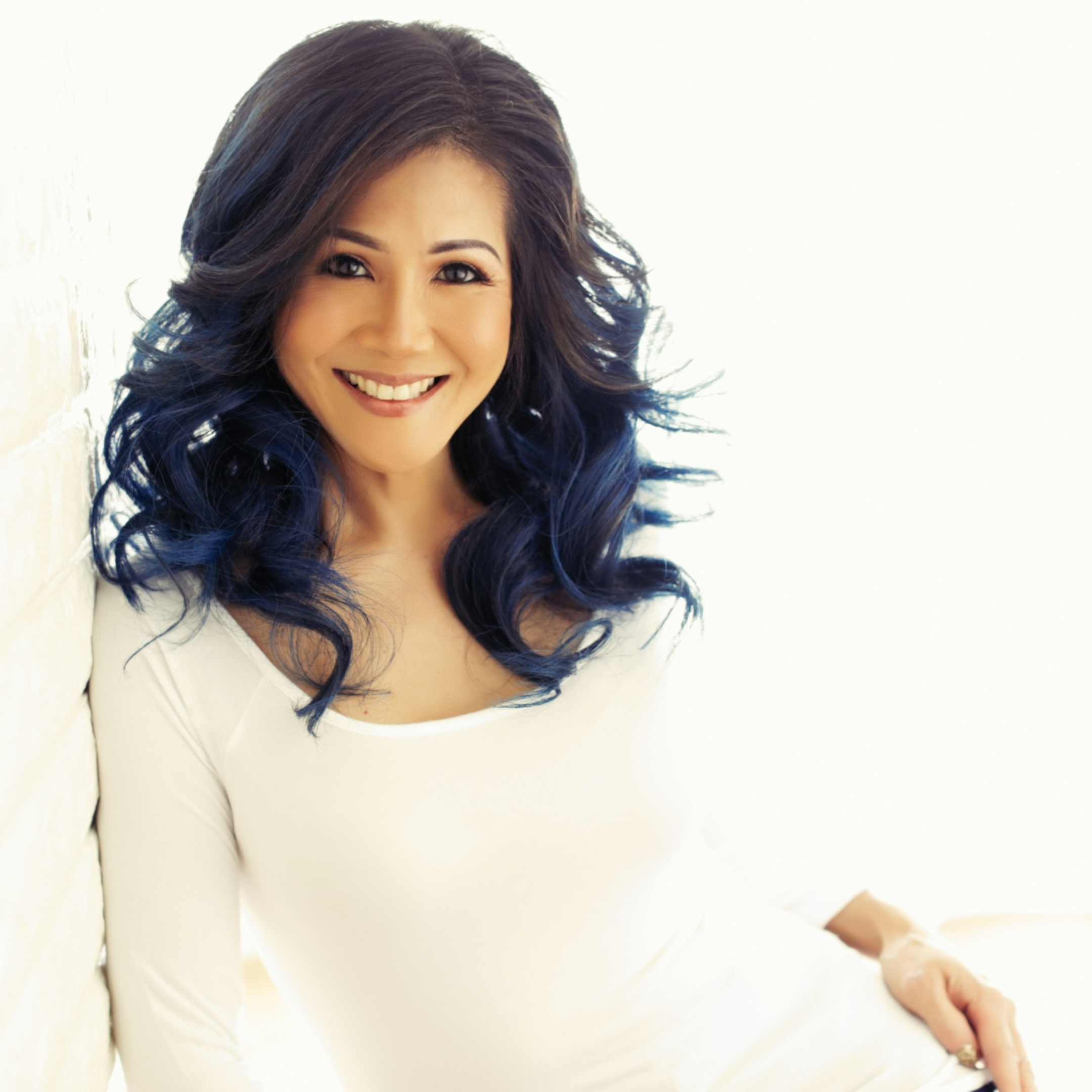 PANELIST
Deidre Harvie
Owner, Zoe Lash Pro
Deidre is the owner and operator of Zoe Lash Pro operating out of the Kaka'ako area for the past eight years. She is a Master Lash Artist and formally trained at Bordeaux Studios in Almaty, Kazakhstan. She was the first in the United States to be certified as with the Bordeaux Eyelid Lifting technique and one of four licensed Bordeaux Trainers within the United States for the Mega Volume Bordeaux technique. Zoe Lash Pro is home to 10 beauty professionals offering a variety of services including waxing, nail art, skin care and cosmetic injectable treatments.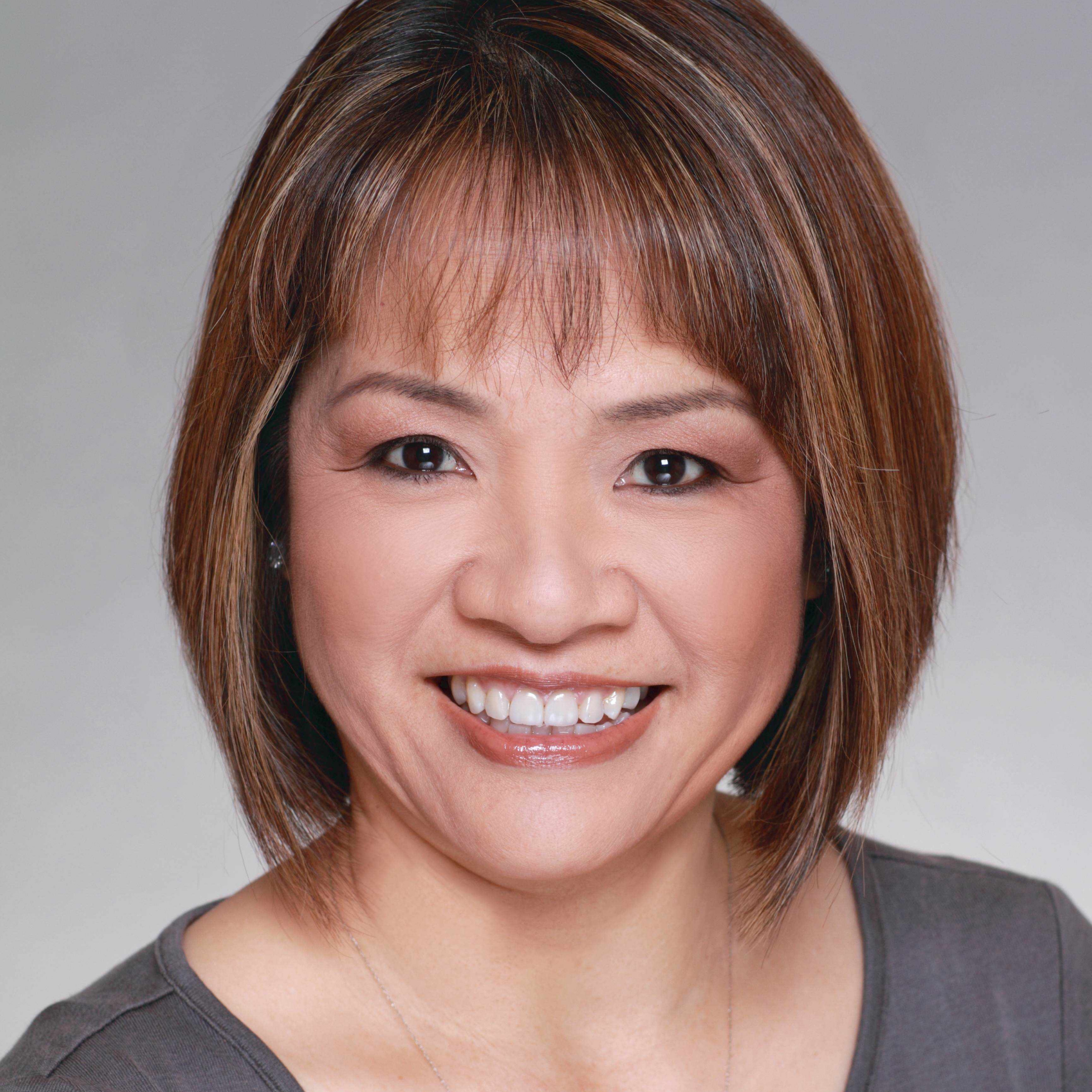 PANELIST
Jan Hori
Co-Owner and Co-Founder, Hawaiian Pie Company
Jan Hori is the Co-founder and Co-Owner at the Hawaiian Pie Company. This popular pie spot is best known for their 3-pound and personal size artisan melt-in-your-mouth pies. The Hawaiian Pie Company opened their business in 2014. Today they manufacture and sell directly to customers from their facility on Waiakamiolo Road. Their pies can also be found in local grocery stores, restaurants, movie theaters and currently to business class travelers on outbound on Hawaiian Airlines flights.
Besides overseeing a busy bakery operation Jan once managed another company she founded – Isle Concierge a lifestyle management and concierge company for individuals, corporate buildings and luxury properties.
Jan has extensive success in the area of promotions, marketing and event management. She worked for the National Football League on eighteen Pro Bowls in Hawaii in both the Local Sponsorship and On Location divisions of the organization. At the Honolulu Star Bulletin & Midweek she was the Marketing and Promotions Director managing partnerships and creating programs such as the Hawaii's Best program. She was also a top producing Realtor for many years prior to entering the event management industry.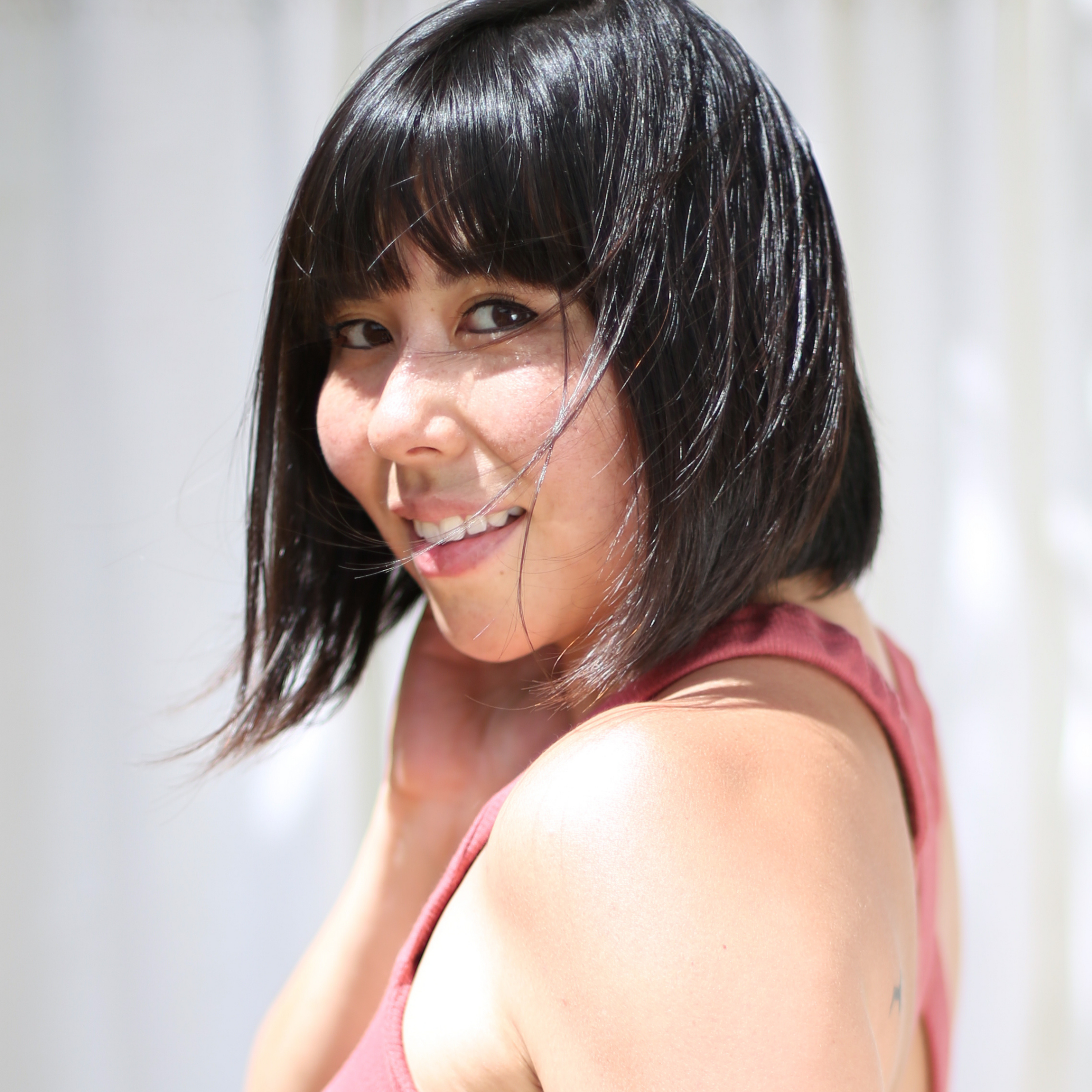 PANELIST
Summer Shiigi
Owner and Designer, TEN TOMORROW
Summer Shiigi is the owner and designer at TEN TOMORROW, a local women's clothing brand with a unique boutique/workspace location in the heart of Kaimuki. TEN TOMORROW is a modern resort brand known for their effortlessly chic style and clothing designed for comfort and versatility. TEN TOMORROW is 100% made in Hawaii and has a deep dedication to supporting not only the local manufacturing community but the creative industry as a whole.
Born and raised in Honolulu, Summer Shiigi has played a role in almost every aspect of Hawai'i's fashion industry. From personal shopping and styling to fashion writing and fashion show production, Summer came full circle when she transitioned to fashion design, founding TEN TOMORROW in 2013. Her fashion philosophy is "style is not just what you wear, but a reflection of who you are". With evolution being a constant in her career, it's a woven into TEN TOMORROW's company culture – from a new favorite color every year to innovating ways to stay connected to their customers.
Summer Shiigi has no formal training in fashion design or manufacturing. She confesses that she can't even sew a button on. In 2007, she graduated from University of Southern California with a BA in Psychology. Her lack of education in the industry has lead her to a creative process that's more experimental and collaborative. She cultivates a team-oriented dynamic where everyone has a hand at the table and success is a group effort. For now, the TEN TOMORROW Team (aka the "TT Team") is small but proudly handles almost all of the business workflow in-house.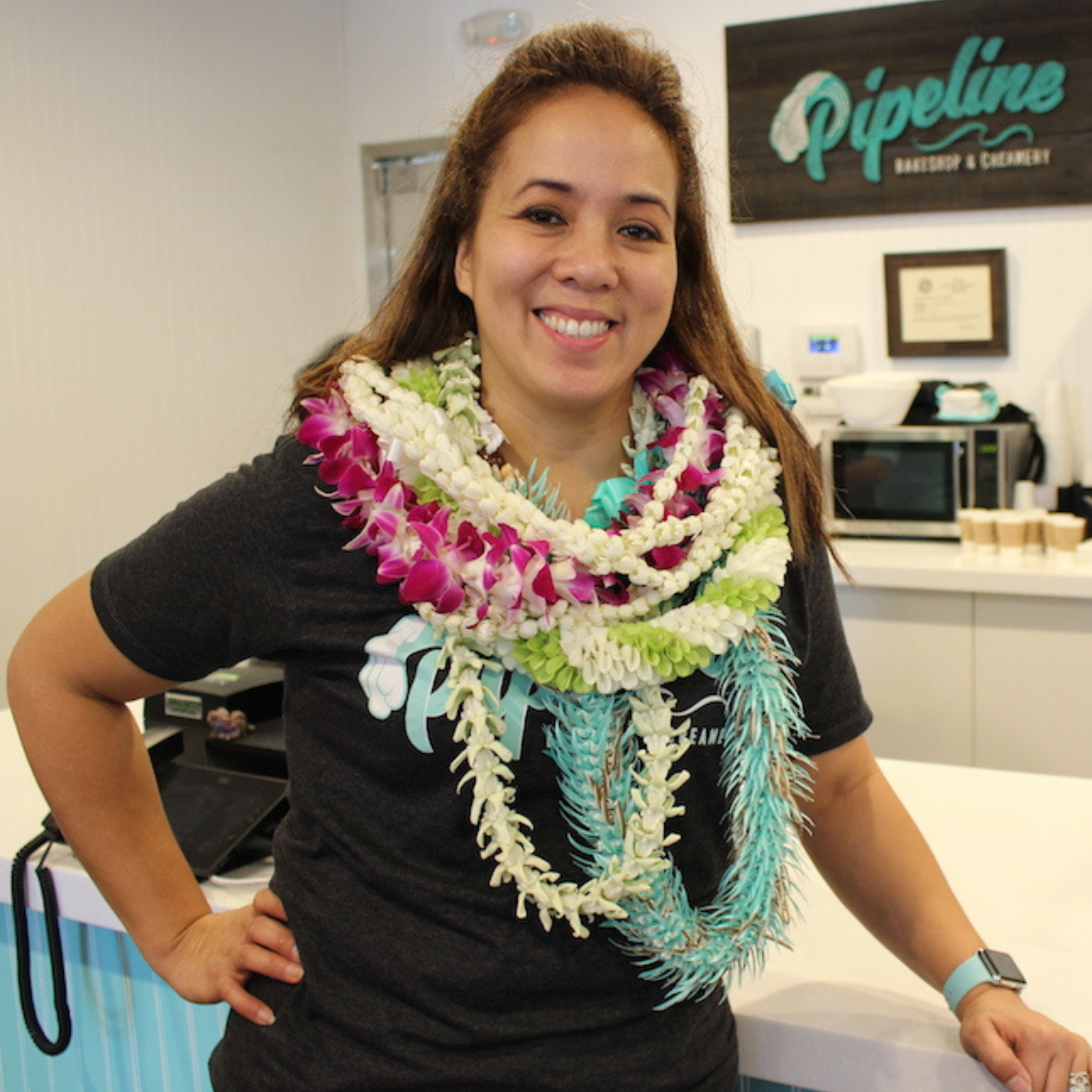 PANELIST
Gayla Young
Owner and Founder, Pipeline Bake Shop
After graduating from Kaimuki High School, Gayla left the islands for Los Angeles, CA where she pursued her dream of cinematography in Hollywood. She owned and operating her own business in Los Angeles, CA working with top agents, photographers, publications and celebrities. After 20 years in California, Gayla left the entertainment industry and returned home to Honolulu in 2012. With a background in business and marketing, she became a business consultant and advisor for multiple local businesses.
With no experience in baking or kitchen work, Gayla decided to open Pipeline Bakeshop & Creamery in Sept, 2016. The local owned bakeshop prides themselves on homemade desserts and treats with everything being made from scratch onsite at the Kaimuki location, including pasteurizing their own ice cream base for their very popular homemade ice cream. Relying heavily on her business experience, Gayla was able to market her small business to gain recognition globally in Hawaii, California, Australia and Japan. Her signature malasadas were voted top 10 in the West by Sunset magazine just 2 years after opening. In 2019, Gayla expanded her market to offer Nationwide Shipping and has shipped her famous malasadas, cookies and Cake Bombs® to all 50 states.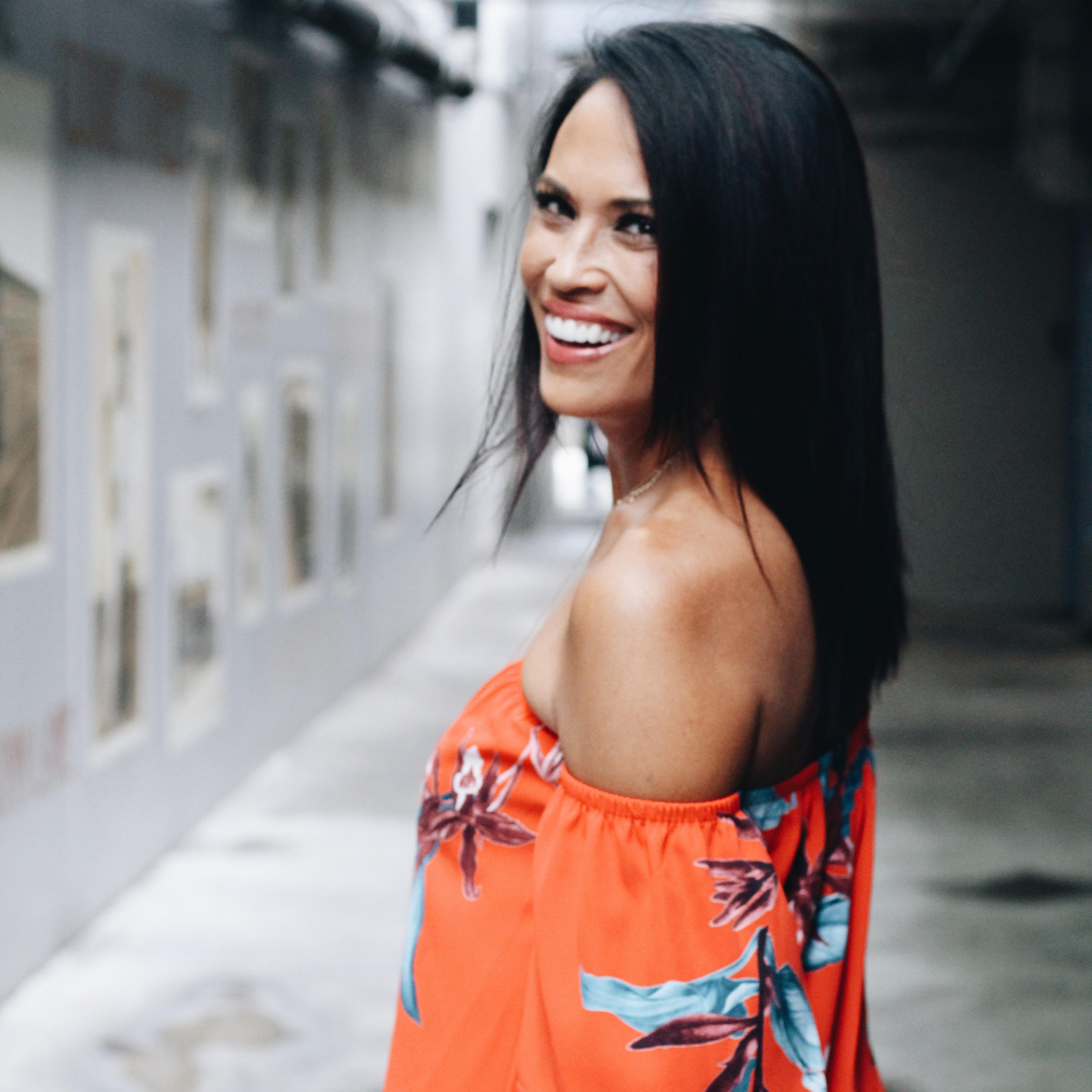 Kanoe Gibson is an Emmy nominated television host, public speaker, singer, and business owner. She is currently the host of the Emmy Award winning lifestyle show HI Now on Hawaii News Now. She and her husband Gye Nitta own Nitta Fishing Innovations, a local fishing company that is expanding globally.
Gibson attended the University of Hawai'i, where she earned a Bachelor's degree with a double major in Marketing and Management. She made Hawai'i proud when she came in first runner-up to Miss America 2004 after winning the title of Miss Hawai'i 2003. Gibson has since served Hawai'i by traveling throughout the U.S. and Asia as an ambassador of the state while promoting Hawai'i and its culture.
Gibson's broadcast career began in 2012 as a reporter and weather anchor for Honolulu's local Fox affiliate. Gibson is most proud of her roles as a wife and mother of two children. When she is not spending time with her family, Gibson enjoys cooking, traveling, surfing, reading, and anything involving an adventure.
Support HAF
Contributions go directly to supporting local farmers, ag education and outreach programs.
Subscribe
Sign up with your email address to receive news and updates.