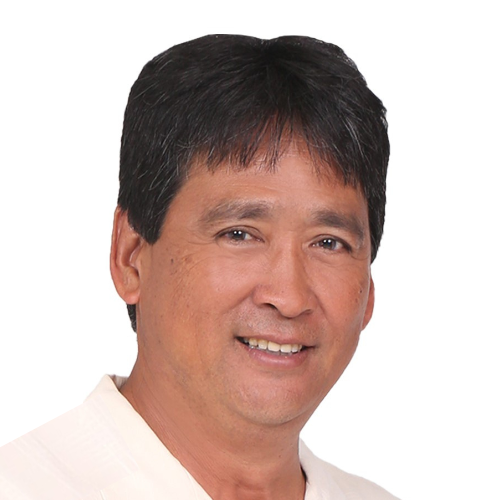 KEYNOTE SPEAKER
Marvin Min
Senior Vice President – Hawai'i Division, Hawaiian Earth Recycling
Marvin Min is in charge of the Hawaii division- Hawaiian Earth Recycling, Hawaiian Earth Products and Menehune Magic which encompasses six (6) facilities throughout Oahu and the Hawaii Island, with more than sixty employees.
Established in 1993, Hawaiian Earth Recycling (HER) has been an integral partner on diverting approximately 2 million tons of green waste, logs and untreated wood pallets from the landfill or being incinerated at H- Power, turning them into Hawaiian Earth Products such as soil amendments, blends, mulch and erosion control products and makers of Menehune Magic compost and potting mix bags for use throughout Hawaii. HER is also the largest permitted green waste recycling company in Hawaii.
Marvin joined the company in 2016. He previously was the Chief Engineer at Mauna Kea Resort and was also the General Manager of Hawaii Gas on the Big Island.  His diversity in clean energy, resort management and agricultural and sustainability has increased his knowledge and experience. He has a passion for island sustainability and improving soil health. 
Marvin previously was on the board with the Hawaii Island Economic Development Board, Japanese Chamber of Commerce and is an assistant baseball coach, University of Hawaii- Hilo. 
Marvin attended the University of Hawaii and Trinity College and has a bachelors of science degree in Business Administration. He is a certified compost facility operator from Washington State University.
He lives in Hilo, Hawaii with his wife and has two children, Ciera (graduate Gonzaga University) and Cody (attending UH- Hilo). His hobbies include hunting and fishing and he loves steak and sushi.
MODERATOR
Amy Marvin
President and CEO, Hawai'i Foodbank
Amy Miller Marvin is the president and CEO of Hawai'i Foodbank. Previously, she was the senior vice president and COO of the Bishop Museum, where she was responsible for the day-to-day management and finances of the public museum. While there, she led the Museum in the development and implementation of a successful three-year strategic business plan, increased stakeholder engagement and impact, and stabilized the Museum's financial operations, which moved from annual operating losses to net surpluses during her tenure.
Prior to joining Bishop Museum in 2016, Marvin served as the vice president for institutional advancement at the Academy of Natural Sciences in Philadelphia, where she helped foster an innovative partnership between the Academy and Drexel University. Before that, she was the vice president of institutional advancement at Bishop Museum, where she spearheaded the Museum's Hawaiian Hall restoration campaign. She also worked as the development and volunteer program coordinator at The Dolphin Institute & Kewalo Basin Marine Mammal Lab.
She graduated magna cum laude from Harvard University with a bachelor's degree in environmental science and public policy before earning her master's degree in psychology – marine mammal behavior and biology at the University of Hawaiʻi at Mānoa. She is a 2018-2019 Omidyar Fellow.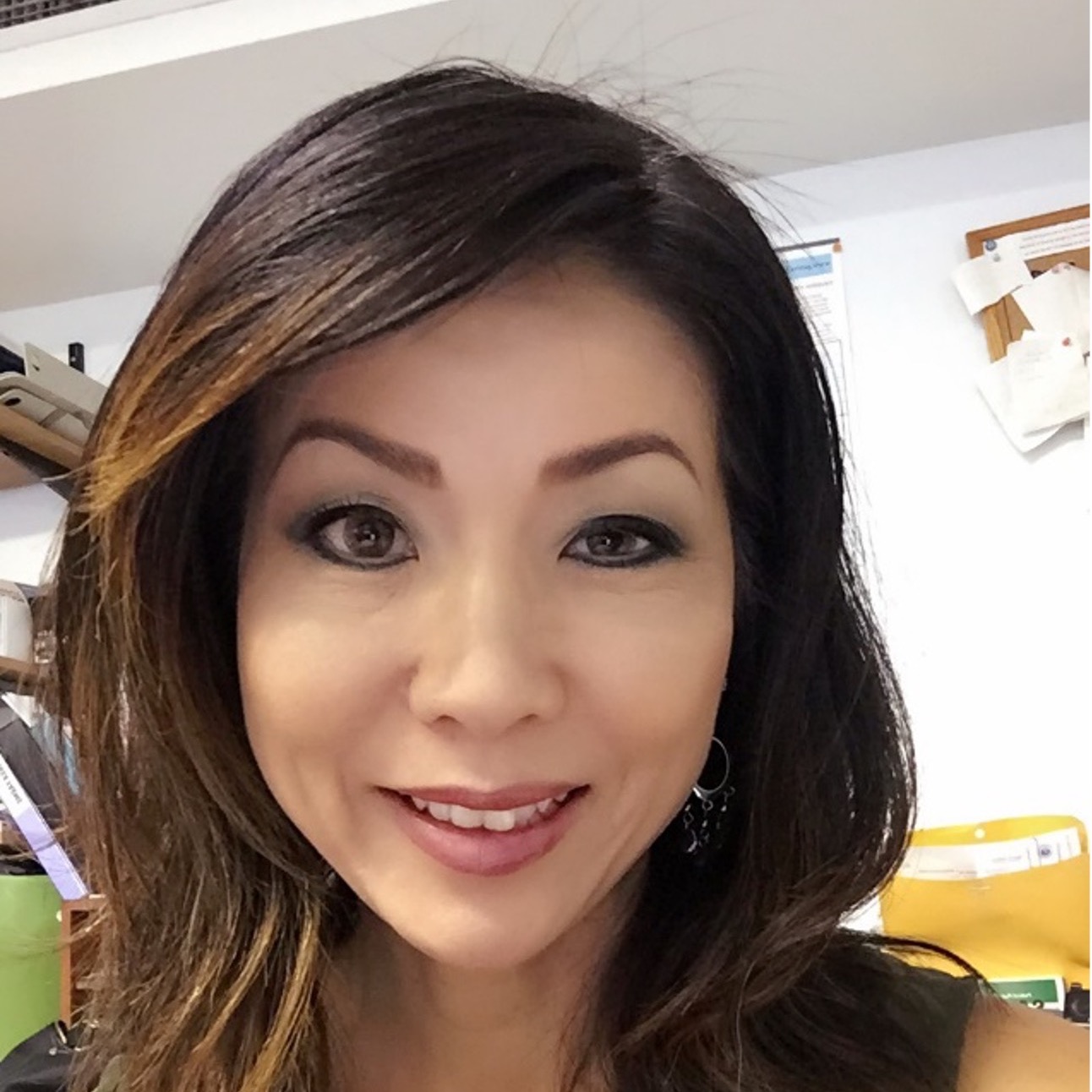 PANELIST
Amy Tomiyama
President, Eco-Feed, Inc.
In 2020, during the midst of the pandemic Amy Tomiyama revamped Eco-Feed, Inc. to excel in the food waste industry as Honolulu's premier food waste recycling provider.
Her experience in tourism, hospitality and medical social work quickly helped her build friendships and trust in customers as well as her colleagues.  Her position in sales when first starting at Eco-Feed, Inc. helped Amy to understand the needs of her customers and the importance of recycling.  Amy's background in customer service, in addition to her knowledge & experience in recycling proved valuable to the company.  Her reliability and consistency in service gained respect as she continues to educate food producers and work with the recycling community to seek innovative solutions to protect our environment, within our means.
As the President of Eco-Feed, Inc., while coping with the challenges of being a single mother of 2 wonderful college student athletes, she understands the importance of balancing family and work, not just for herself but for the excellent employees who makes Eco-Feed, Inc. a great place to work.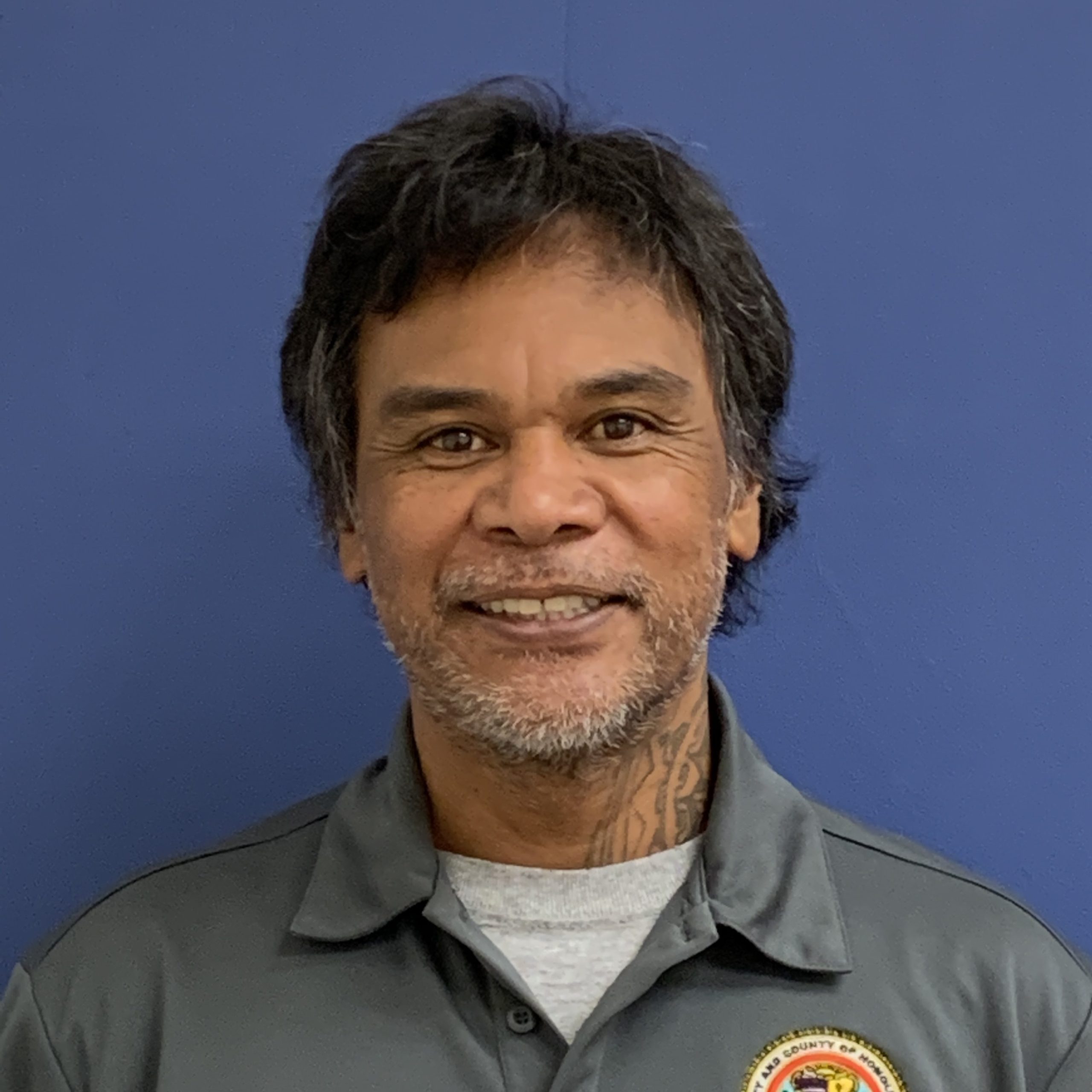 PANELIST
Henry Gabriel
Recycling Program Branch Chief of Department of Environmental Sciences, Refuse Division
Henry Gabriel is the Recycling Program Branch Chief for the City and County of Honolulu.  Gabriel is responsible for managing the city's recycling programs and the enforcement of ordinances relating to businesses e.g. food waste, glass, office paper, plastic bags and disposable food ware.
He's well verse in green waste and food waste composting.  Reduce, reuse, recycling, refuse, recovery and repair are not just words.  They are words of encouragement to generate less waste. 
Henry has a degree in Civil Engineering. In California, he worked at recycling and composting facility.  On O'ahu, he's worked as a recycling specialist and a wastewater engineer. Everything and anything to do with waste, Henry has smelled it all.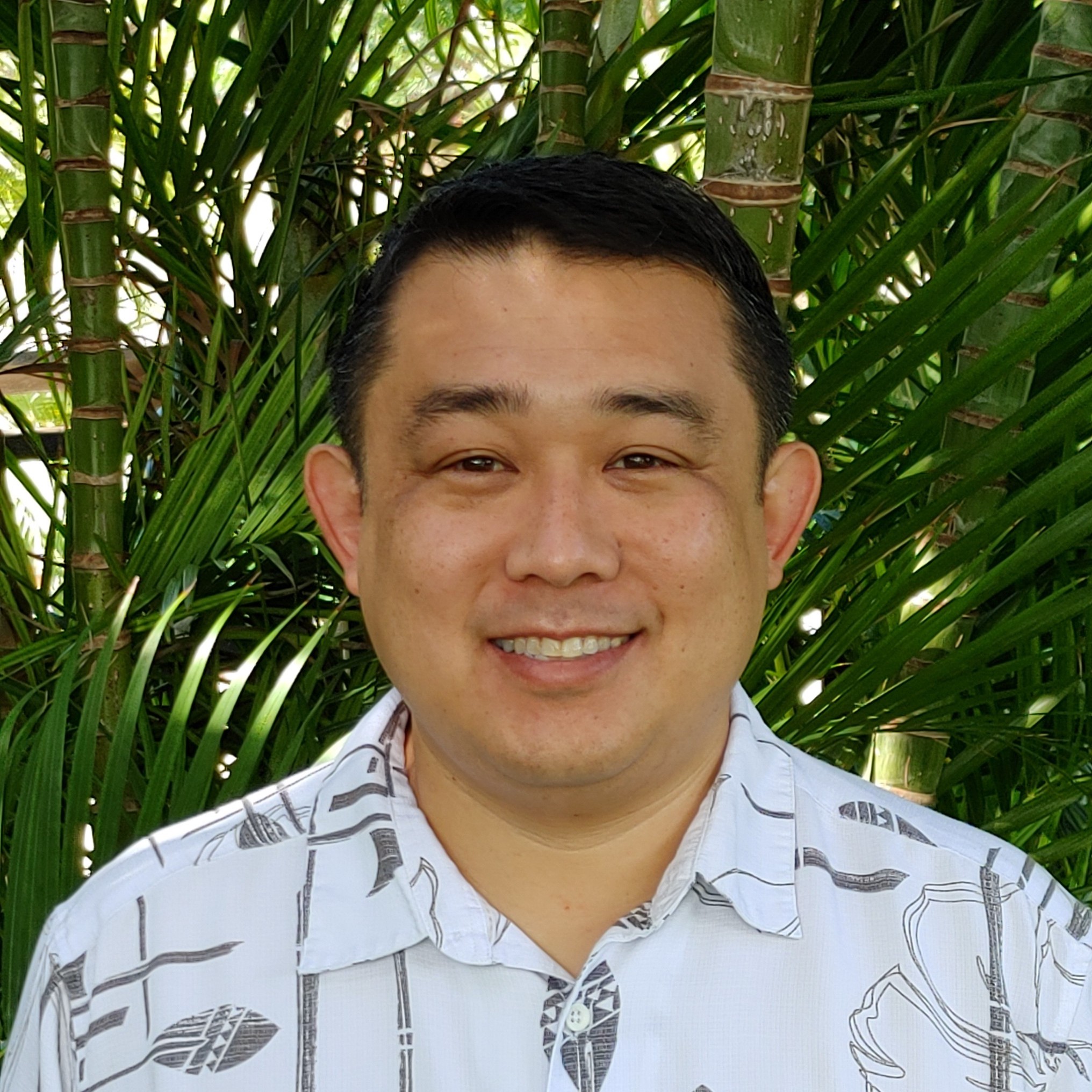 PANELIST
Dexter Kishida
Food Security & Sustainability Program Manager, City & County of Honolulu
As the City and County of Honolulu's first Food Security and Sustainability program manager, Dexter's passion is to connect communities to their food. Much of his work is to help Hawai'i's sustainable agriculture to thrive, and to bridge the divide between the demand and local supply. His strong belief in a circular food system led to projects that provide alternatives to food entering the traditional waste stream.
The teams most recent project is the O'ahu Compost Project, designed to pilot food waste pick up from Chinatown restaurants and divert it to become beautiful nourishing compost. The goal is to create a model diverting food waste from smaller food providers that don't meet the current ordinance of mandatory food waste diversion.
Over the last 20 years he has worked as an advocate to create a healthy robust food system in Hawai'i. His career starting in food service operations and at Kokua Hawai'i Foundation with the most recent prior position as the Department of Education's School Food Services Branch Farm to School Coordinator, implementing the departments Aina Pono Programs which focused on creating equitable access, connecting Keiki to their food.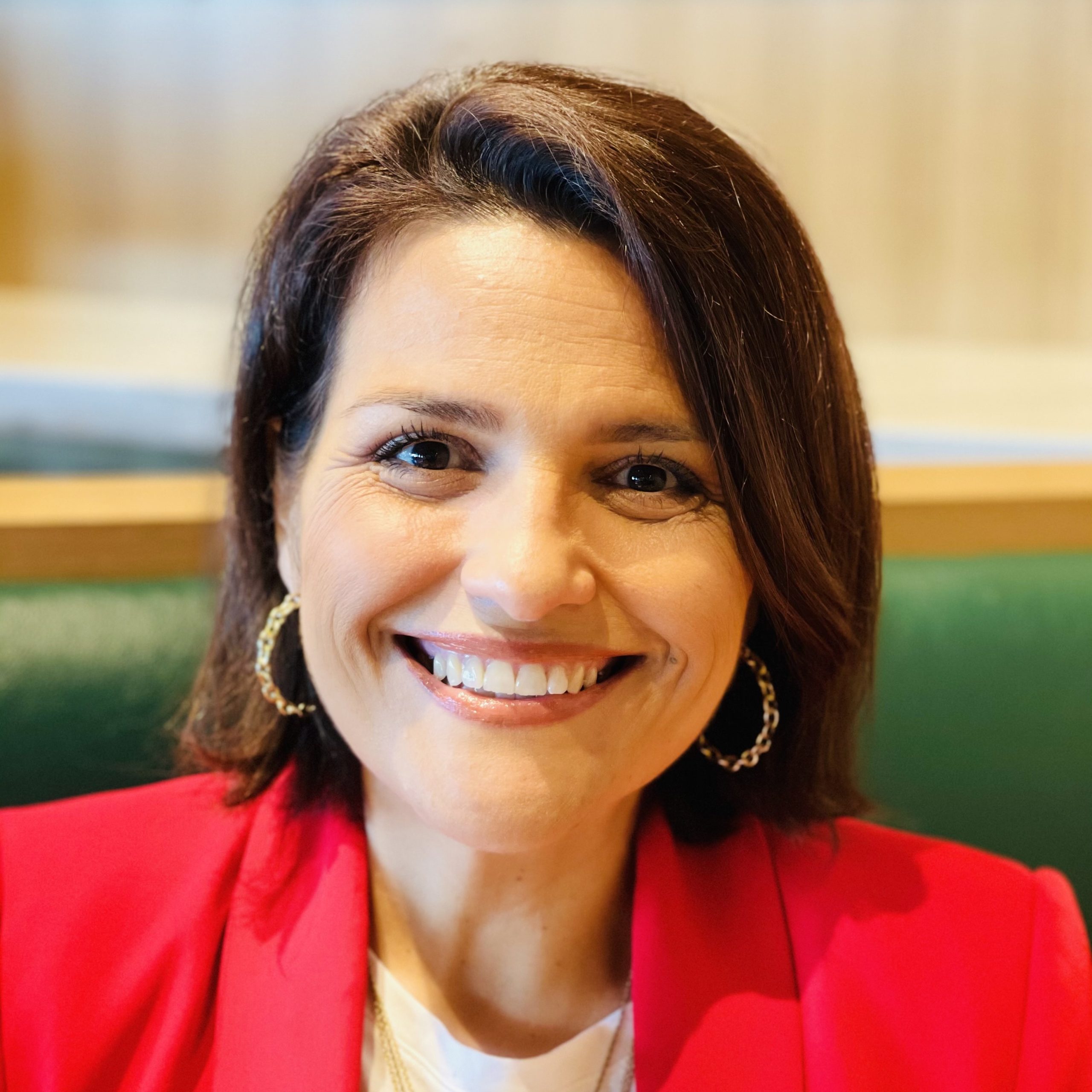 PANELIST
Poni Askew
Co-Founder, Hawaiian Vinegar Company
Poni Askew and her husband, Brandon, founded Hawaiian Vinegar Company in 2018. Their mission is to reduce local food waste and increase Hawai'i's food self-sufficiency by rescuing farmer's off-grade and seasonally fresh products and creating world class tropical vinegars and vinegar products.
Both Poni and Brandon are the masterminds behind Street Grindz, a company that created large events like Eat the Street and Honolulu Night Market to support Hawai'i's entrepreneurs. Through their experiences working with small and budding food businesses, they learned of a greater need to support Hawai'i's local farmers and food economy.
Hawaiian Vinegar Company is their latest venture in fulfilling this need, rescuing off-grade and seasonally fresh, local products from local farmers, juicing and fermenting each into vinegar. They also make sweet and tart vinegar syrups called shrubs and offer handcrafted drinks at their shop in Wahiawa Town, Hawai'i.
Support HAF
Contributions go directly to supporting local farmers, ag education and outreach programs.