Generations of Local Tofu-Making
Aloha Tofu is the largest O'ahu based tofu company, but it didn't start out that way. The family business was founded in 1950 by Kamesaburo and Tsuruko Uyehara and is now run by its fourth-generation owner, Paul Uyehara and his wife, who now run the business with their diverse group of employees.
"The company has been in our family for three generations," said Uyehara. "My grandfather and grandmother took over a small tofu shop from a friend in 1950 and it's been almost 100 years." Uyehara's grandparents first purchased the small tofu factory from a friend 72 years ago. With only a week to learn how to craft tofu, they set out to create their livelihood, one block of tofu at a time. Over the years, they have overcome many obstacles. But, despite their factory burning down and challenges caused by the pandemic, their simple and wholesome mission has not changed. "Our mission is to make tofu and to supply the community with a food product," said Uyehara. "For many, it's a staple food item."
Being a staple means that their production must match a large demand. "You know, we process one ton of soybeans a day to make 3,000 to 5,000 blocks of tofu and about 2,500 blocks of deep-fried tofu every day," says Uyehara. Despite being a tofu factory, they also produce several different  of soy products, including their own shoyu.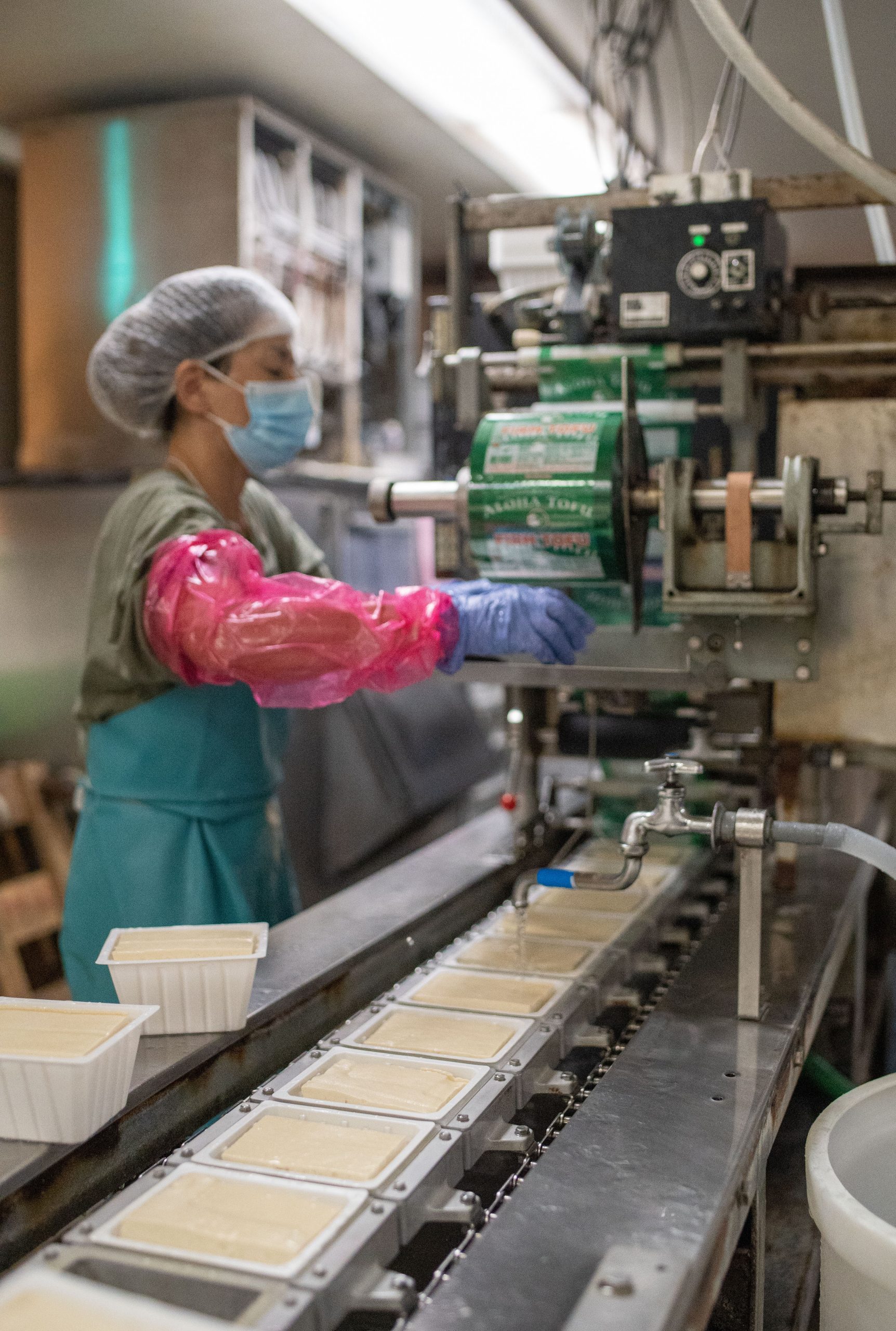 Aloha Tofu sells their firm and soft tofu, as well as natto, soymilk, and deep-fried tofu also known as  aburage and atsuage, at many local supermarkets. All of their products can be found on their website at www.aloha-tofu.com. The website also provides nutritional facts and the history of the business, as well as an extensive list of healthy and traditional tofu recipes. Tofu is very nutritious with the firm tofu containing 36 grams and the soft tofu containing 24 grams of protein respectively. Tofu is also said to contain several anti-inflammatory and antioxidant phyto-chemicals. It is also a good  Tofu is also a good source of fiber, potassium, magnesium, iron, copper and manganese.
Despite all the benefits, there are few local tofu producers. "When I came back in 1996, there were about nine factories operating on O'ahu," said Uyehara. "But now there's now only two." Uyehara says that dedication and hard work are key to operating a business like tofu production. Uyehara starts his day at 4 a.m. and is at the factory six days a week. It is a difficult line of work, but Uyehara loves it.
Uyehara hopes that tofu will continue to be a locally produced. "I hope that people will continue to support their local manufacturers as much as possible," Uyehara said.  Support for Aloha Tofu also means jobs for many of their employees.. The company values diversity and boasts a workforce comprised of a mix of Japanese, Chinese, Vietnamese, Laotians and other ethnicities working there. "We have many local people who work for us and I love our employees who represent a mix of ethnicities," says Uyehara.
If you want to pick up some fresh tofu, head on down to the Aloha Tofu Kalihi factory located at 961 Akepo Lane. There you can find some factory exclusive items such as their yudofu. DoorDash and Grubhub also offer delivery service if you prefer to stay in. And, if you want to keep up with new products, you can check out their social media @alohatofutown on Instagram and on www.aloha-tofu.com.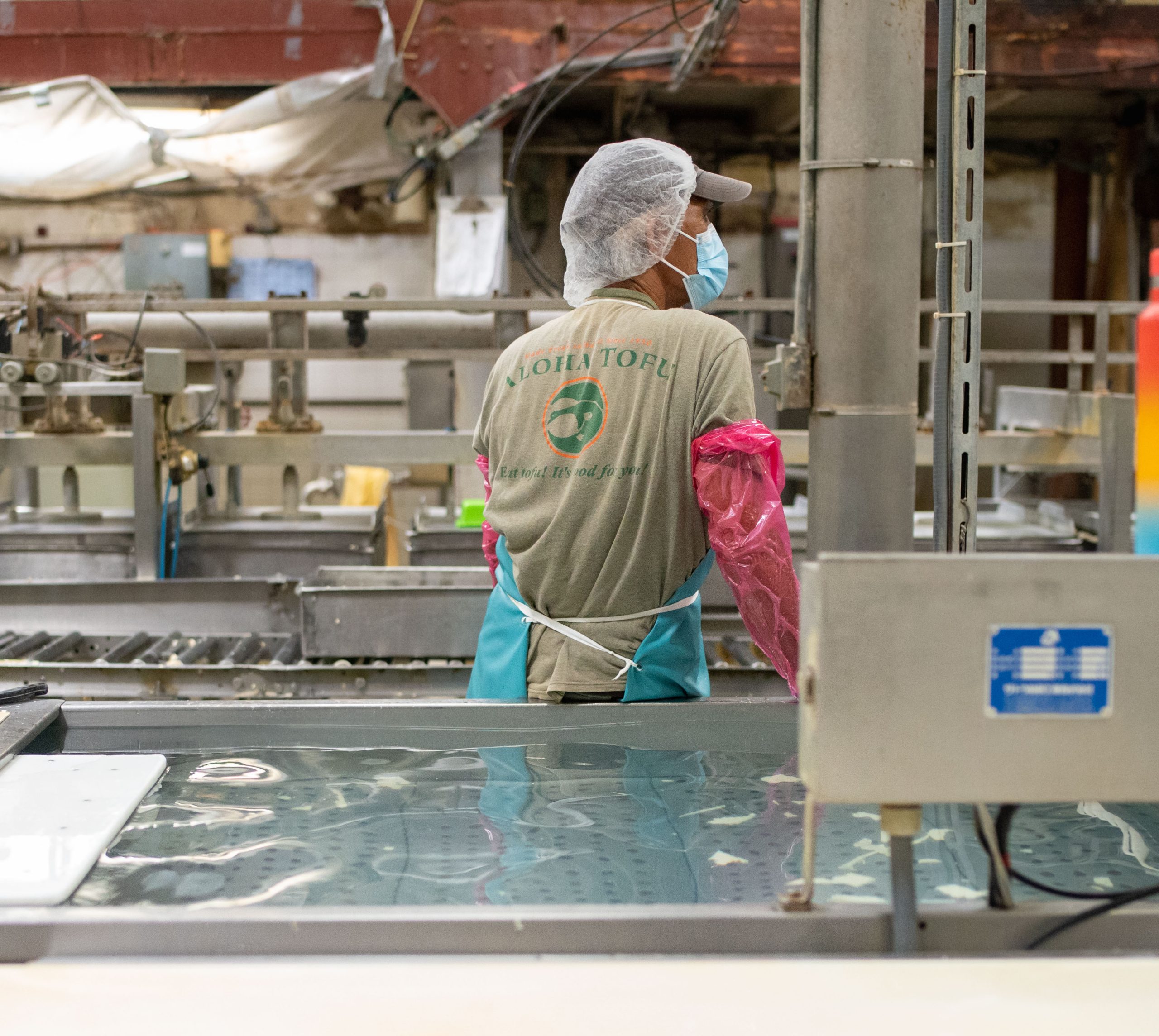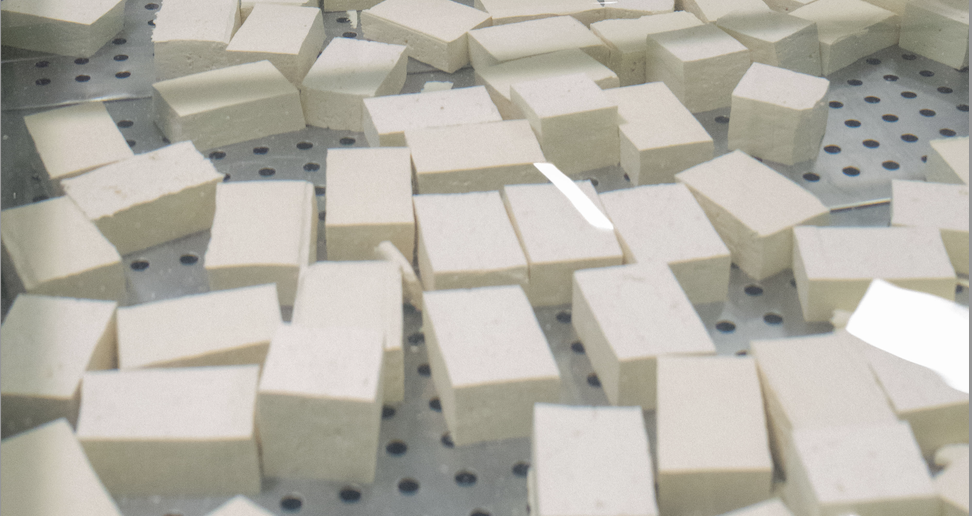 672 Kilani Ave #102, Wahiawa, HI, United States, Hawaii
@hawaiianvinegar on Instagram
@Hawaiian Vinegar Co. on Facebook
Other Localicious
®

 

Heroes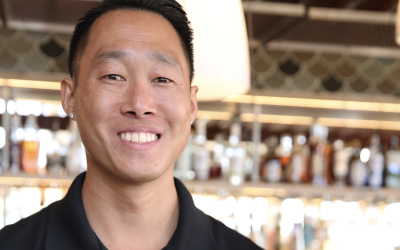 Premium Rum from Kaua'i that Offers a Taste of Aloha Established in 2009, Kōloa Rum is rooted in the same town where Hawai'i's commercial sugarcane production originated in 1835. With their first batch distilled and bottled in 2009, Kōloa Rum's products utilize the...