AquaPono Educational Learning Kits
Growing the Right Way for Hawaii and Planet Earth
At its most basic level, aquaponics is a food production system that grow both vegetables and fish using water and soilless grow media. Clean fresh tap water holds nutrient for plant growth and is recirculated through both the plant and fish tank.
A turnkey, micro aquaponics kit system, AquaPono is a fun, easy and pono (right) way to learn applied aquaponics science. It's designed to accessible for all students to learn how to safely grow vegetables and fish in a water-based environment that is GMO-free, pesticide-free, and soil-disease-free.
AquaPono includes everything students and teachers need to get started. A hands-on introduction to aquaculture and hydroponics,  AquaPono is aligned to Next Generation Science Standards (NGSS) using three-dimensional learning strategies and agricultural growing activities designed for elementary school students.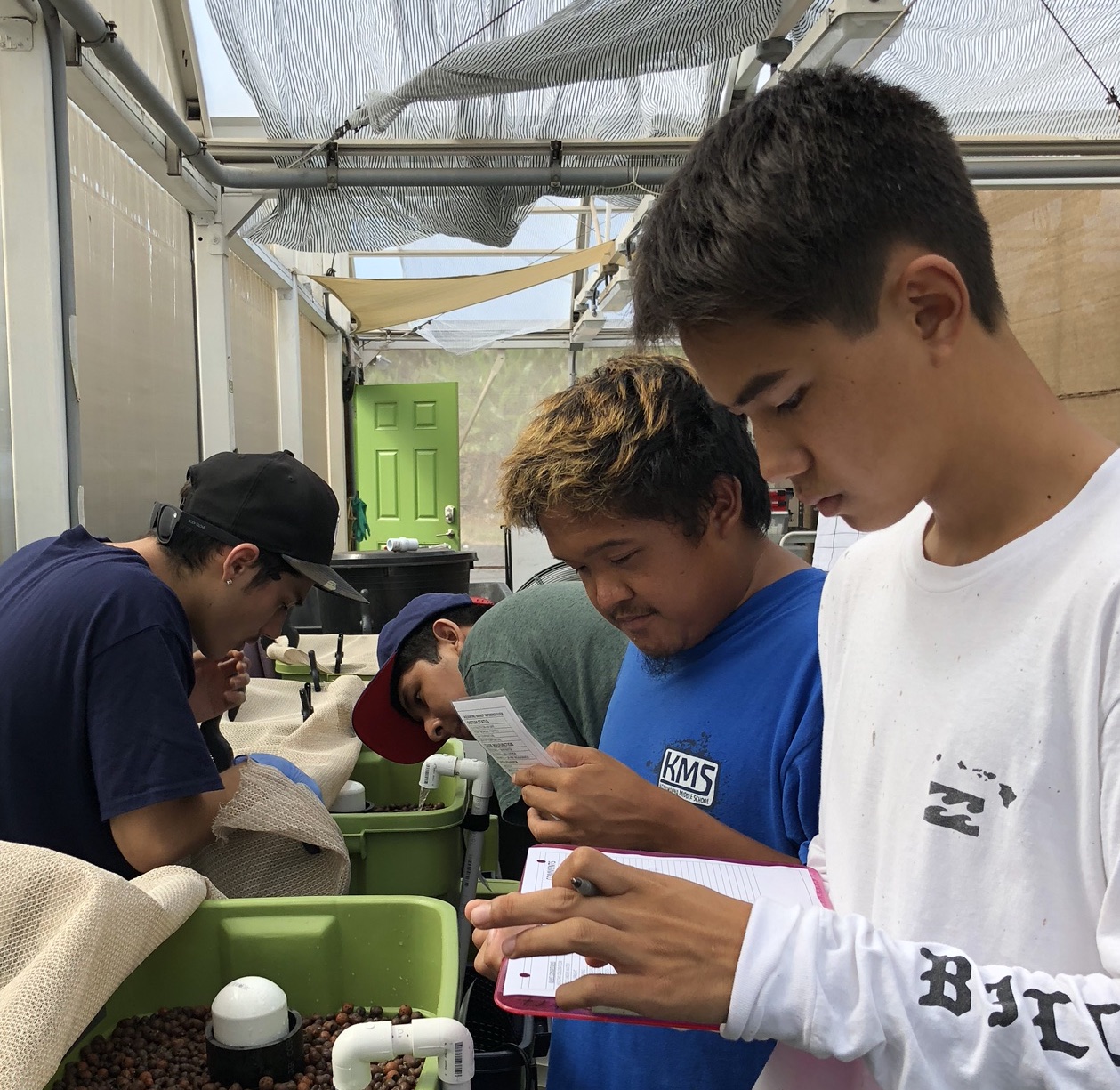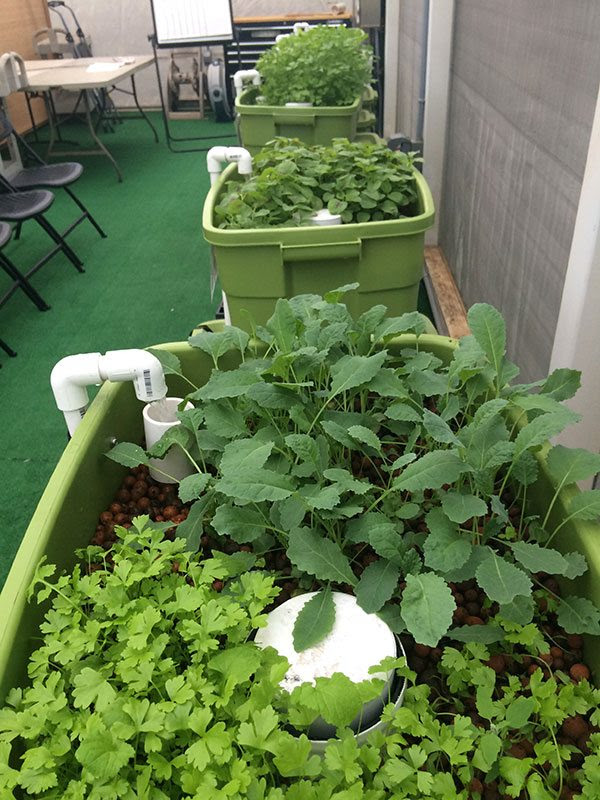 User friendly starter kit AquaPono systems are designed for use in the classrooms with natural light, outdoor school gardens and sunny lanai areas.
Fully equipped, Aquapono system kits include educational materials that's easy to understand and aligned to National Education Standards designed for young students to learn applied science in three-dimensions.
– Industry-aligned Standard Operating Procedures (SOPs) manual for daily managing and maintaining systems
– Energy-efficient Water Pump and Bell Siphon System
– Lightweight Expanded Clay Aggregate (LECA) media
– Fresh Water Quality Testing Kit
– On-site orientation, training and setup assistance; same-day, ongoing and live access e-technical support by Maui-based aquaponics technicians.
Bring Ag Education to Your Classroom
If you're interested in bringing this program to your classroom at no charge to you or your school, fill our the form below: