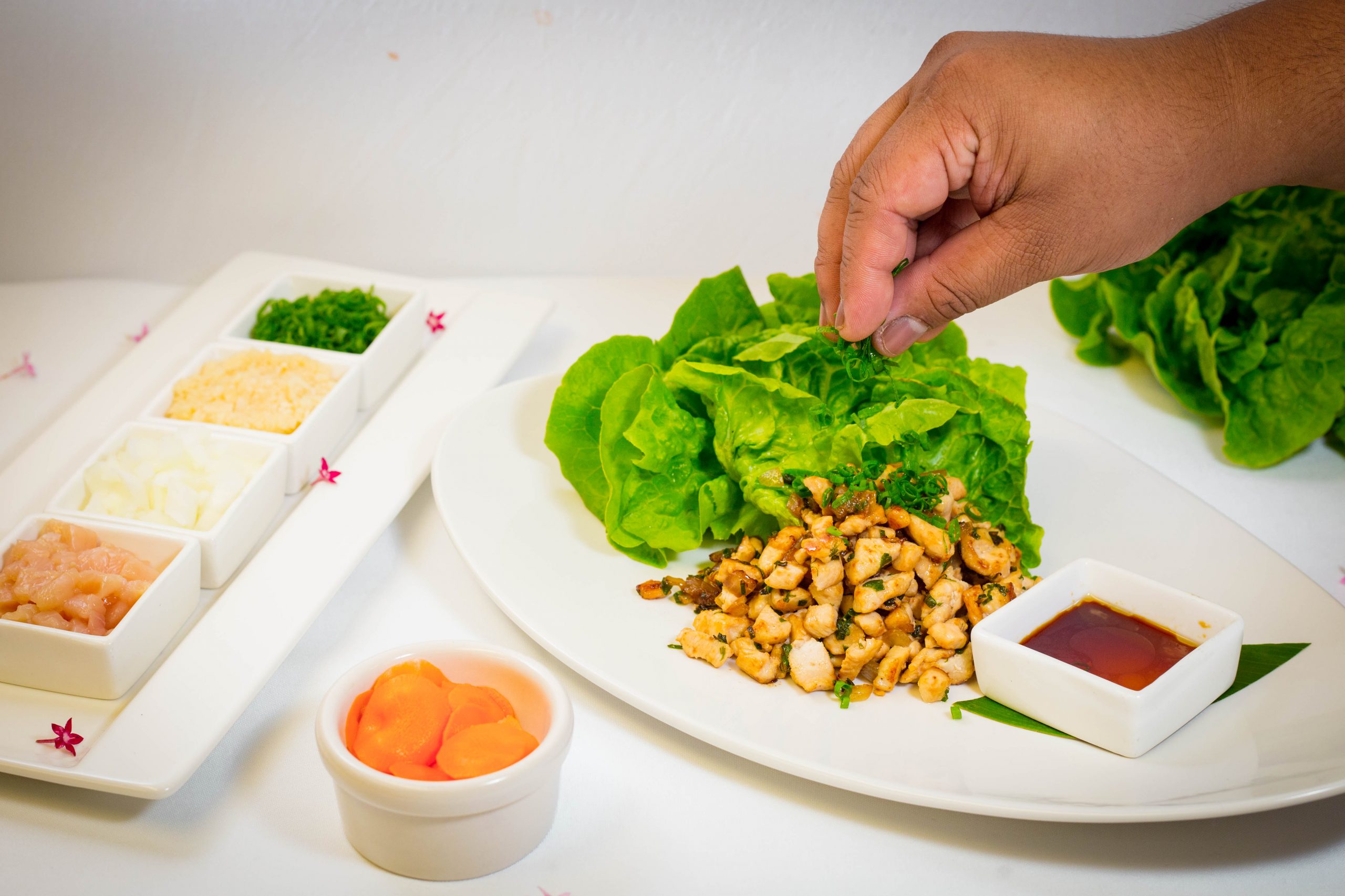 Prep Time: 1 hour
Cooking Time: 30 minutes
Number of Servings: 1-2
Ingredients:
• 1 head Manoa lettuce
• 1/2 cup onion, chopped 
• 1/4 cup local green onion, chopped
• 1 tbsp. garlic, minced
• 1 piece chicken breast, diced
• 2 tbsp. canola oil
• Salt to taste
Instructions:
1. Cut and slice the carrots 1/8" thick. Clean and separate the Manoa lettuce leaves and set aside. Dice the onion, chop the green onions and mince the garlic and set aside.
2. For pickled carrots, mix the sugar, distilled white vinegar, water and pinch of salt. Add the carrot slices to marinate.
3. Mix sugar, water, soy sauce, rice wine vinegar, lemon juice, and sesame oil.
4. Dice the chicken breast.
5. Heat a sauté pan on medium heat. Add oil and sauté the garlic and onion. Add the chicken and sauté until thoroughly cooked. Add the green onions. Season with salt.
6. Arrange lettuce and top with the chicken mixture to serve.