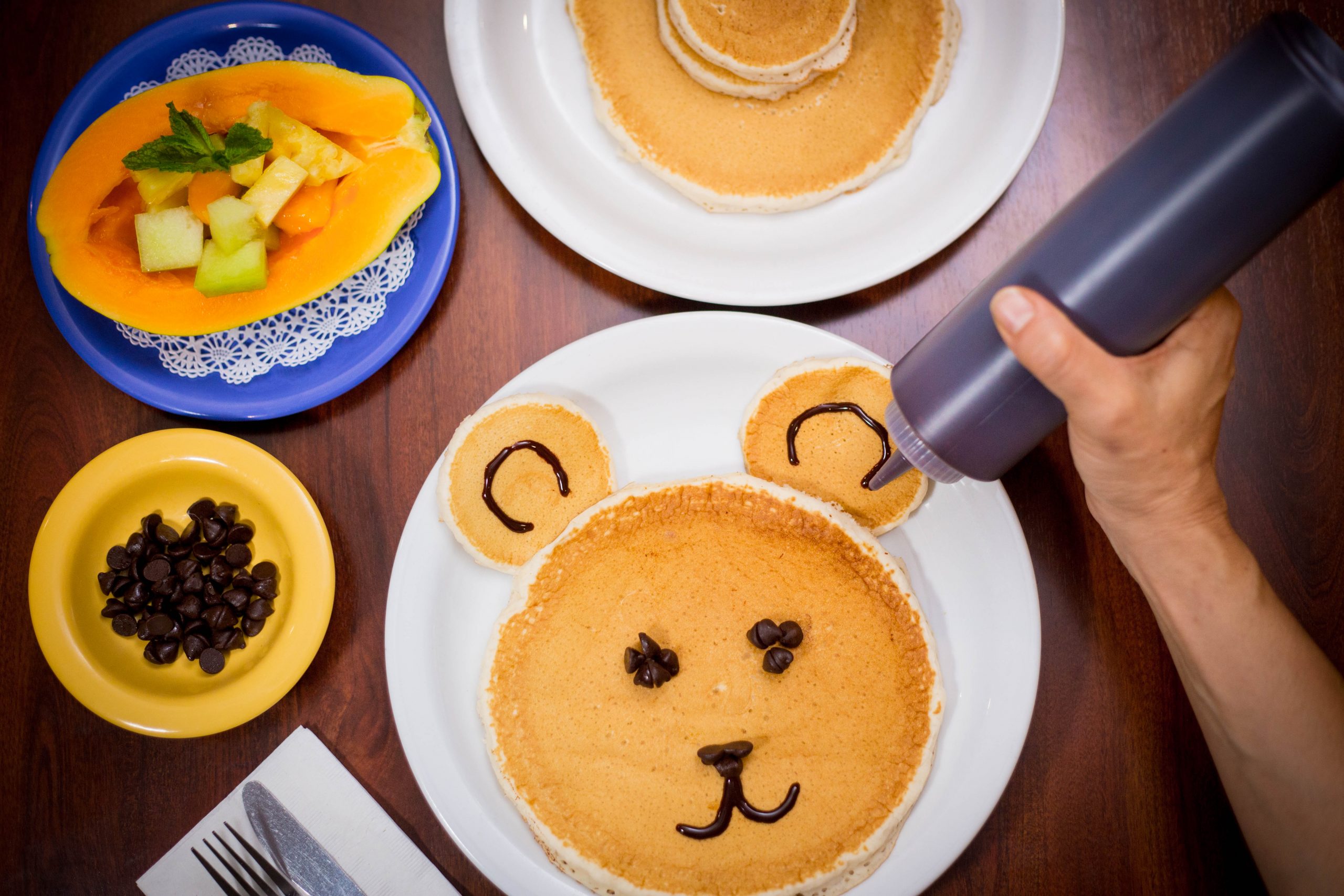 Prep Time: 15 minutes
Cooking Time: 15 minutes
Number of Servings: 2-4
Ingredients:
• Pancake mix (any type of favorite pancake mix)
• 1 tsp. butter
• 1 16 oz. bag of chocolate chips
• Chocolate sauce (optional)
• Papaya
• Cut fruit (Honeydew, Cantaloupe, & Pineapple)
• Mint leaves
Instructions:
1. Make pancake batter according to instructions. Melt the butter in a frying pan over medium heat. Using a ladle, pour the batter into the pan.
2. When the pancake batter is evenly covered with bubbles, flip them over using a spatula.
3. When evenly cooked on both sides, remove pancakes from heat. Decorate with chocolate chips and chocolate sauce.
4. Cut the papaya in half and scoop out seeds with a spoon.
5. Cut the honeydew, cantaloupe, and pineapple in cubes.
6. Fill the papaya with fruit and garnish with mint.