Bringing Sugar, Spice, and Everything Nice to Hawai'i
For J's Hawai'i has created some of the most savory seasonings and condiments made locally. Started in the kitchen of Janis Tanga's home whose flavors and recipes beckoned friends and neighbors alike for more, she started her enterprise after receiving motivation from friends and family to start her own business. Tanga founded the company in 2001 after her Poi Puff mix and variety of recipes became so popular within her community she had to industrialize. Now, the company's kitchens in Waipahu produce a variety of products, handcrafting Hawaiian salts, sugars, and condiments. They also sell gift baskets that are a perfect gift for friends and family or your favorite home cook. "At For J's Hawai'i, our goal is to produce gourmet salts and sugars that noticeably enhance your food," Tanga said.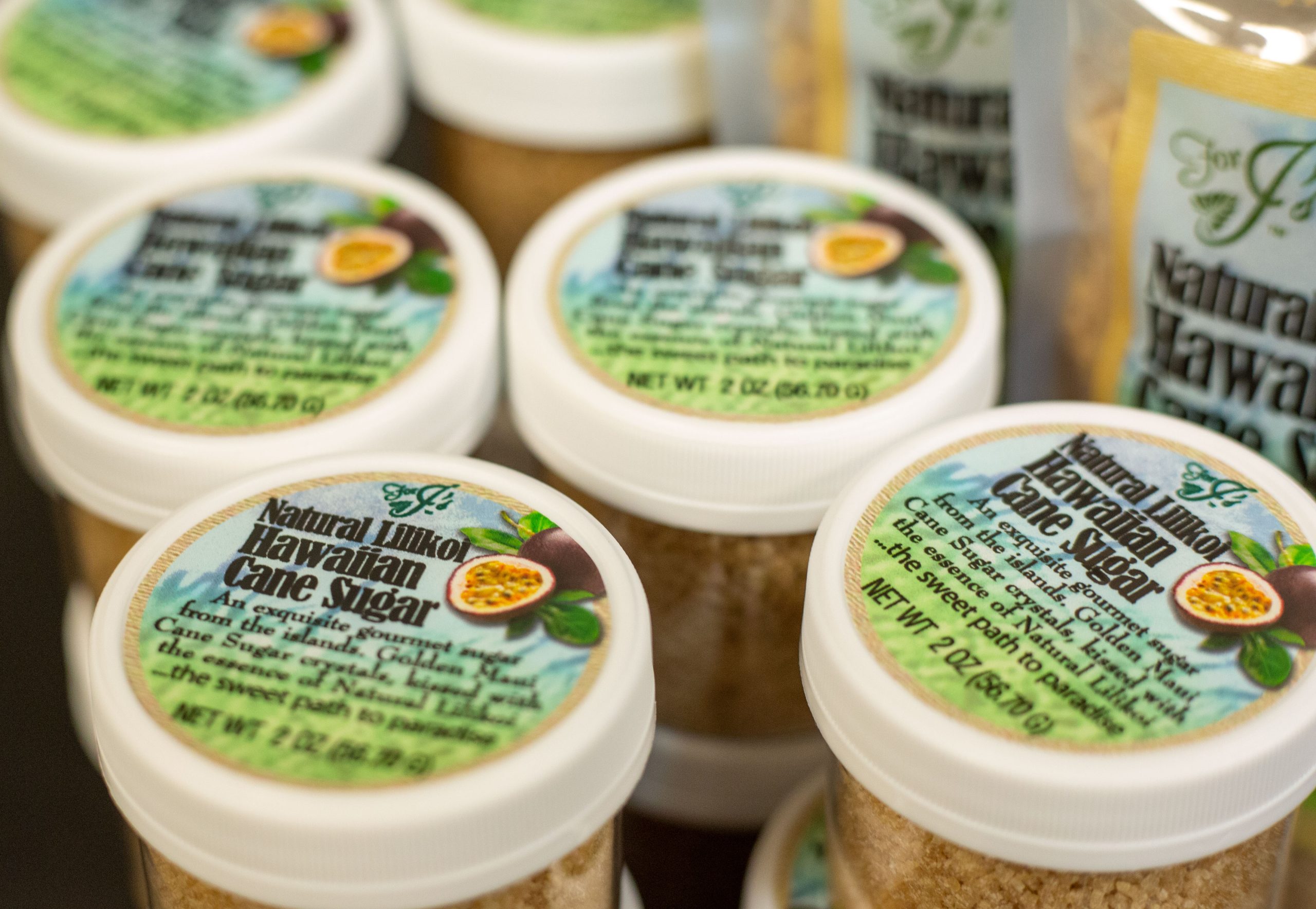 Born and raised in Waipahu, Tanga takes pride in her roots by using local ingredients in all her products. Robust and local flavors are at the core of all her products. Kiawe smoked, Hawaiian chili pepper, maui onion and red alaea salt are among the flavors of their unique products. J's Hawaii prides itself on using locally sourced products, including the packaging the products on island so each product is packed with as much aloha as possible.
J's Hawai'i has become a favorite in both the industry and at home. Many famous chefs, locals, and tourists enjoy using their products every day. It is why when the pandemic hit For J's Hawai'i knew they could adapt and continue selling to their fans.
"We had to pivot and had to think of ways where we could distribute it out of outside Hawai'i and bring it to people on the mainland. And, that meant a new website, Instagram and Facebook," said Tanga.
Since then, they have migrated to online sales with a user-friendly website at www.forjshawaii.com and have created listings of their products on Amazon. Their website provides helpful information on all the products they sell, quotes from several known chefs, recipes, and even helpful videos on how to cook certain dishes using their specialty salts and seasonings. A helpful list of their locations on the various islands can be found as well.  To learn about their products and to keep up to date with new announcements, they can also be found on Instagram @forjshawaii and on Facebook at For J's Hawaii.
"The pandemic brought new challenges and has increased prices for everything," said Tanga. "The ingredients, the supplies, and even insurance has gone up and has impacted our prices, but we have really strived to keep our prices as low as possible for our customers."
Even after building her online presence, Tanga fears for the future of her business. "We don't know what's going to happen and our future plans are on hold," Tanga said during an interview. While she faces many challenges, it hasn't stopped her from continuing to adapt and work on creating new flavors. "Our newest product is our Hawaiian chili pepper oil and our crispy garlic chili oils, said Tanga. "We are using Hawaiian chilies from the Big Island since we're already bringing it in for our salts we decided to try to  make chili oil," said Tanga. Whether she's creating new and exciting products like their savory garlic chili oils, or meeting with new local suppliers to keep products at the same affordable price they were founded on, For J's Hawai'i is dedicated to providing their flavors and seasonings at low-cost for everyone to enjoy.
If you're looking to spice up your cooking or add that touch of flavor that you've been missing, try out For J's Hawai'i's beloved variety of salts, sugars and seasonings. Their products can also be found at  numerous locations and on www.forjshawaii.com.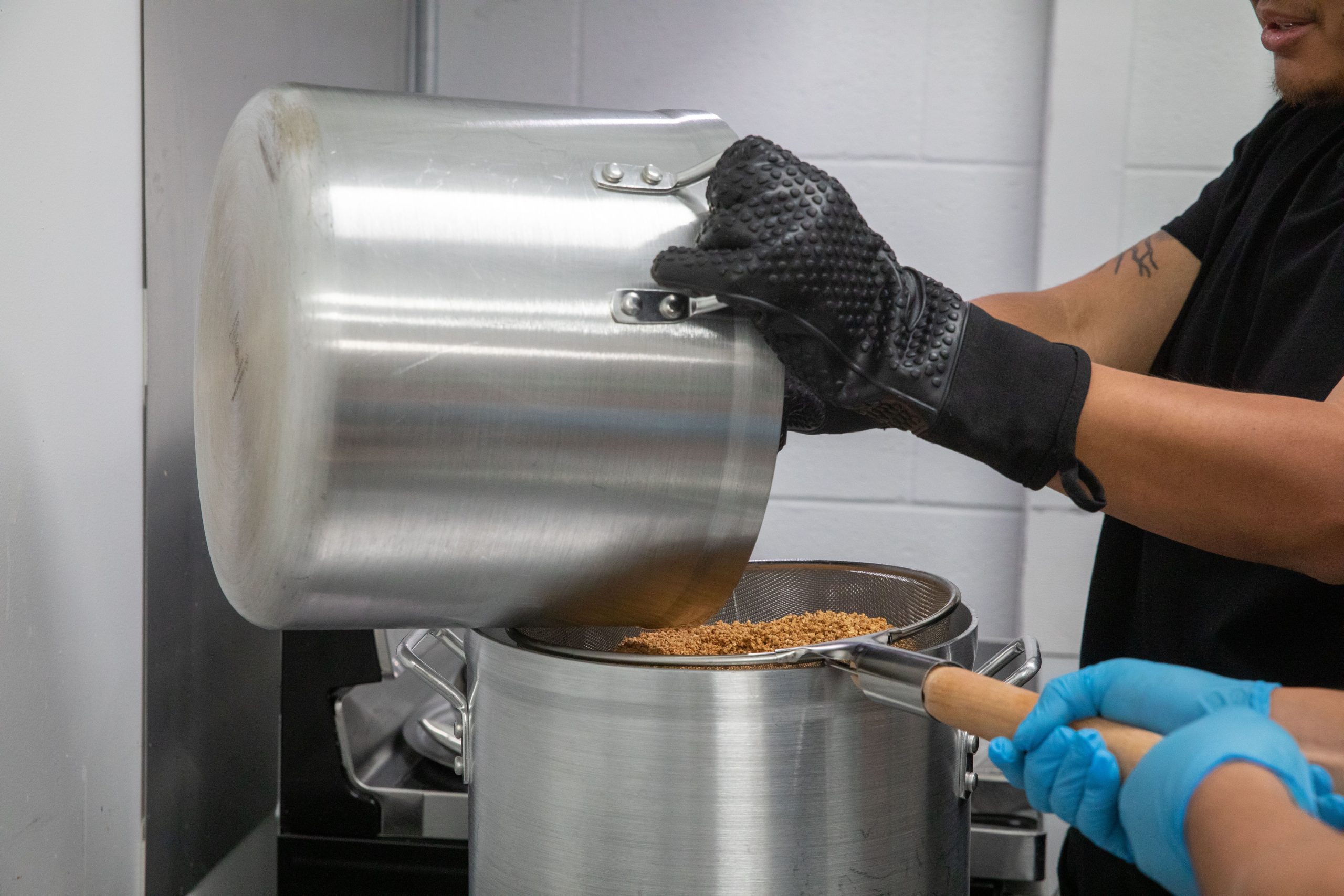 94-340 Ukee St., Unit #1, Waipahu, HI, United States, Hawaii
808-676-7258
mail@4jshawaii.com
forjshawaii.com
@forjshawaii on Instagram
@For J's Hawaii on Facebook
Other Localicious
®

 

Heroes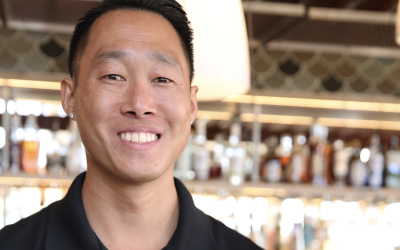 Premium Rum from Kaua'i that Offers a Taste of Aloha Established in 2009, Kōloa Rum is rooted in the same town where Hawai'i's commercial sugarcane production originated in 1835. With their first batch distilled and bottled in 2009, Kōloa Rum's products utilize the...