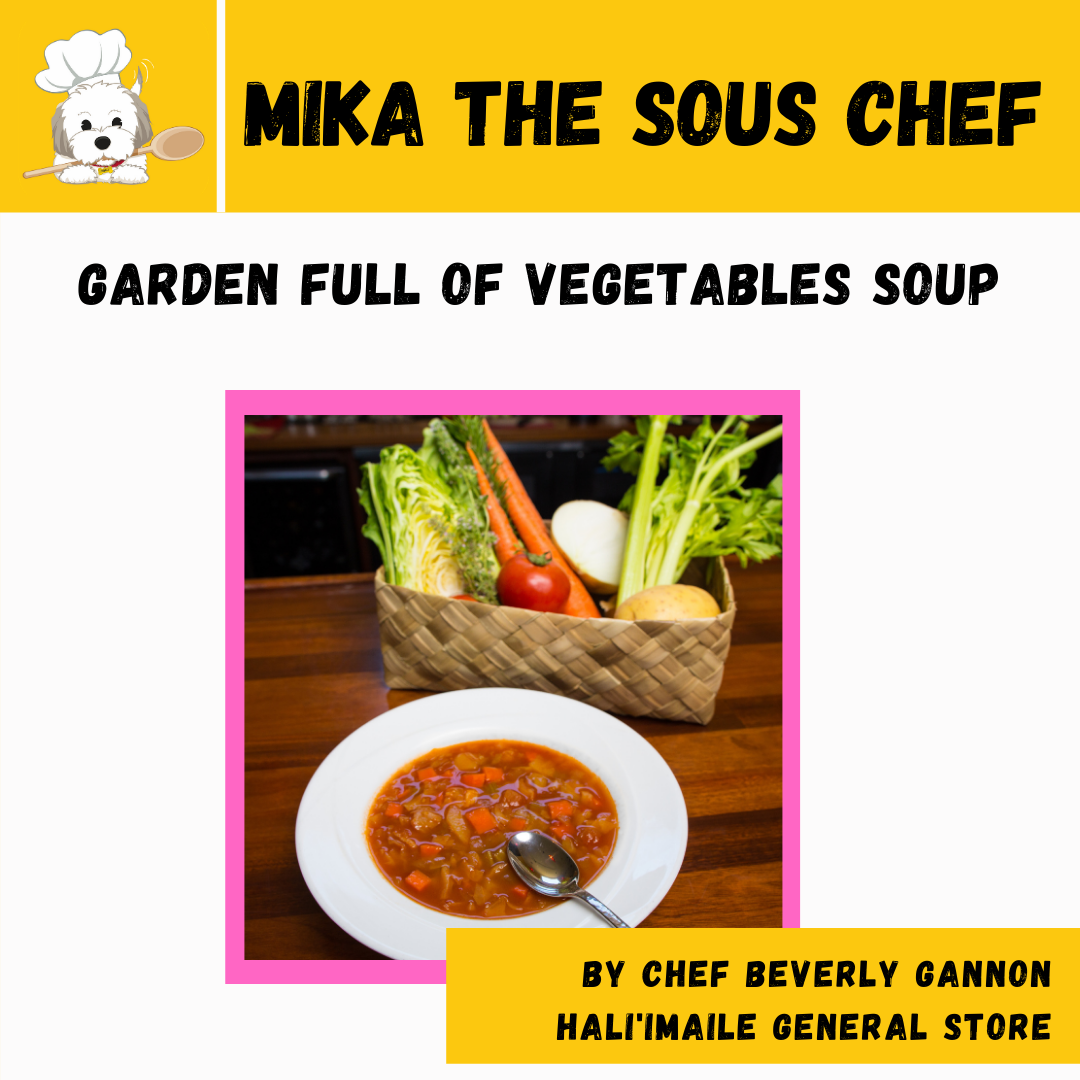 Level of Difficulty: 3
Prep Time: 20 minutes
Cook Time: 5 minutes
Serves: 4
Level of Difficulty: 2
Prep Time: 20 minutes
Cooking Time: 1 hour, 15 minutes
Serves: 4
Tools Needed
4-quart soup pot
Vegetable peeler
Knife
Cutting board
Metal or wooden kitchen spoon
Ingredients
2 tablespoons unsalted butter or vegetable oil
3 tomatoes, diced
1 small onion, diced
1 Chinese cabbage, shredded or chopped
1 large stalk of celery, diced
3 small potatoes, peeled and diced
2 carrots, peeled and diced
2 quarts beef stock or water
Ketchup
Salt
Pepper
Instructions
On medium heat, melt butter in a 4-quart soup pot and add two diced tomatoes. Stir until the tomatoes get mashed and produce a lot of juice. Add onions and stir occasionally.
Once the onions are soft, add cabbage and allow it to soften.
Add celery, potatoes and carrots, followed by the rest of the tomatoes.
Add beef stock or water to cover all the ingredients.
Stir the soup and increase temperature to high just until soup boils.
Turn the heat to low, add in ketchup and salt to taste. Simmer for one hour until vegetables are soft. Add fresh pepper and serve.
Chef Tip: The tomato added at the beginning creates the flavor, and the tomato added later creates to the texture.