A Farm to Cup Business That's More Than Just Coffee Beans
The smell of freshly brewed coffee greets visitors as they step into Honolulu Coffee Company.  Established in 1992 out of a small kiosk in downtown Honolulu, the company's goal was to bring the social atmosphere of European coffee shops paired with high quality beans to downtown Honolulu. "We do our best to serve the best coffee that we can. The only way that we know how to do that is to rely on people's experiences that they have with us. We want our customers to know that we're not just a coffee shop but a safe place too," shared Abigail Joslyn, the Director of Retail Operations.
Honolulu Coffee Company sources their coffee beans directly from their farm located on the slopes of Mauna Loa. Joslyn credits the location of the farm, where the plants receive plentiful rainfall and temperatures are moderate, in giving them their unique flavor.  "We then add our own personal touch during the roasting process, focusing on bringing out the inherent fruitiness in a coffee while showcasing its natural sweetness."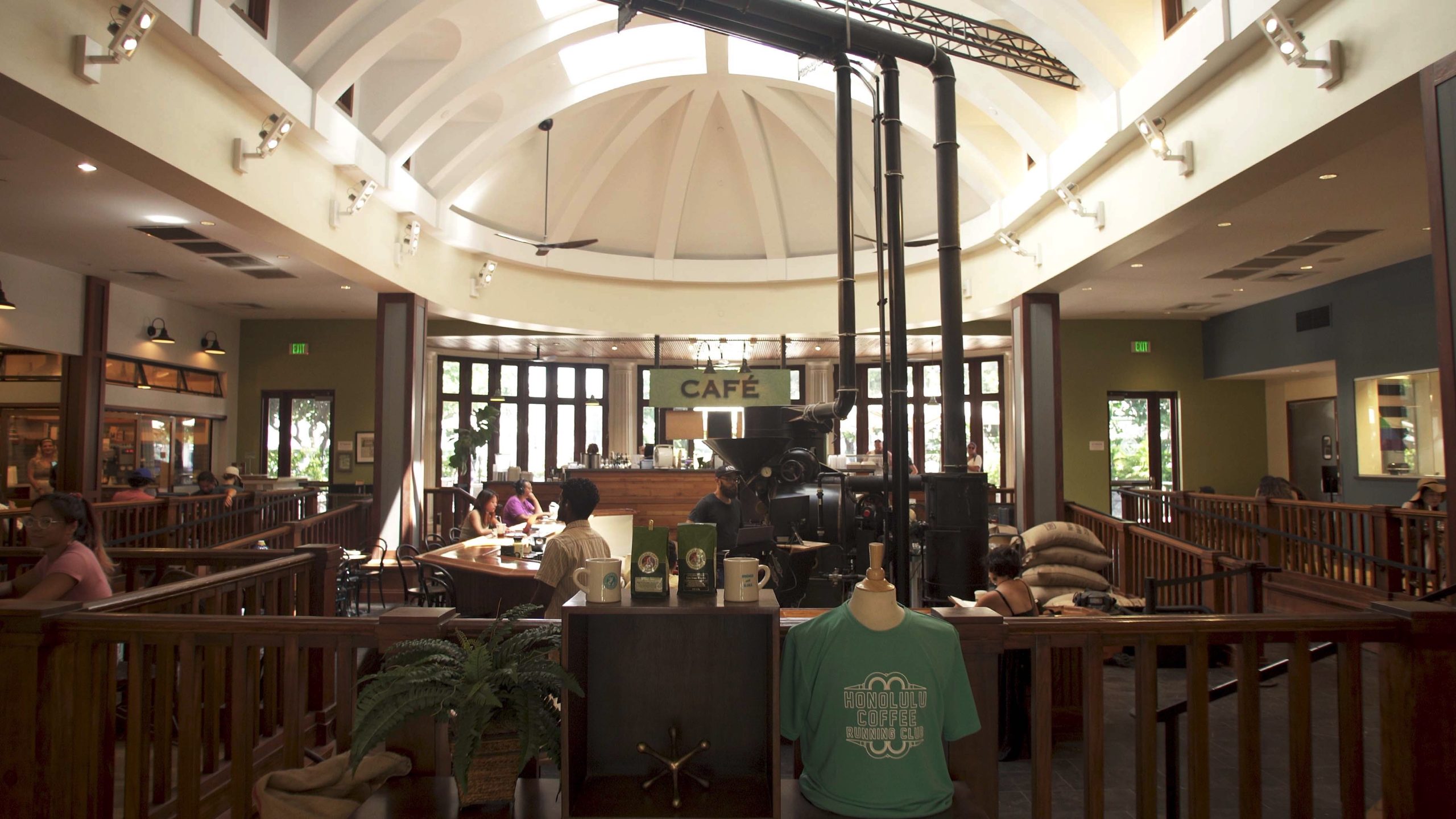 Correlated with their vision to become a recognized premier Farm to Cup coffee company, Joslyn feels it's important for customers to be able to enjoy what can be produced right in front of them. This is offered through activities designed to enhance the customer experience.  Coffee roasting tours can be booked for $25 at their Honolulu Coffee Experience Center located at 1800 Kalakaua Ave.
With their distinctive production method and demand for high quality, they offer a wide variety of differently graded beans at a price fit for every budget. They also offer a subscription model so that customers can schedule the type and frequency of the coffee beans delivered right to their door. When ordering you can even select the grind of the beans so it arrives ready to brew!
To view their numerous locations across Hawai'i, Guam, Canada, or to order online, visit the website at www.honolulucoffee.com.
Their dedication to crafting an artisan experience does not stop at the production of their beans. Honolulu Coffee Company has cultivated a space where they hope to "deliver a sense of peace and aloha when customers walk in."
"In addition to producing coffee, we sell [on O'ahu] gourmet foods, other beverages, merchandise, and recently we curated a partnership with Kope Soap to produce soap bars that contain our upcycled coffee grounds," Joslyn remarked. Customers can even take part in an at-sea experience, starting off the day by sailing across the iconic south shores of Waikiki on the historical Vida Mia. While at sea patrons enjoy a selection of freshly made pastries and enjoy hot sips of their various coffees. To peek at these experiences and keep up with other updates check out their Instagram @honolulucoffee and Facebook page Honolulu Coffee.
Next time you're looking for a freshly brewed cup of coffee, stop by one of Honolulu Coffee Company's locations and sip on some locally produced joe. If you like to drink yours at home, make sure to check out their website at www.honolulucoffee.com to choose some island made coffee beans.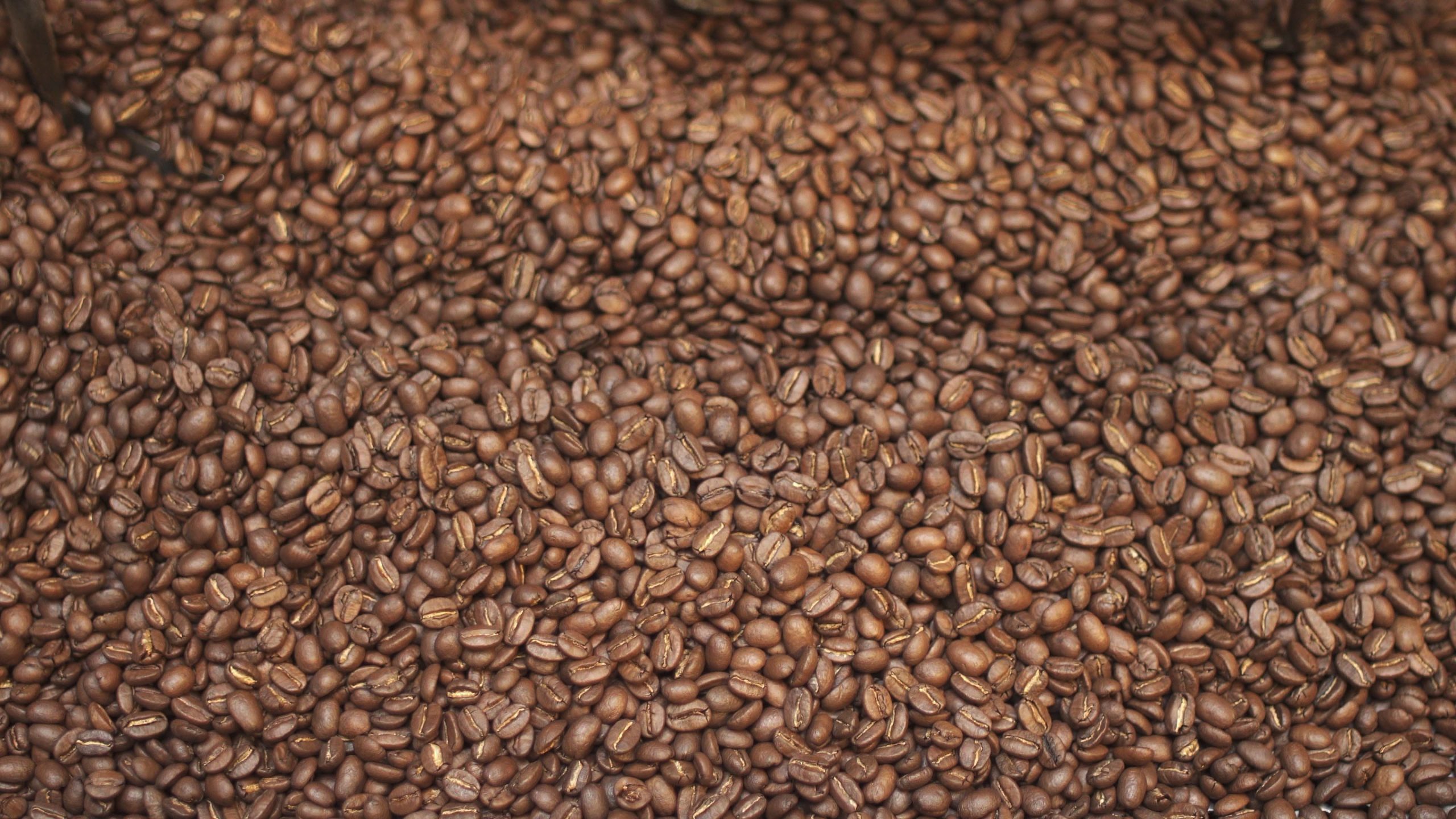 Other Localicious
®

 

Heroes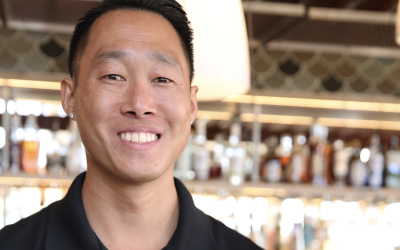 Premium Rum from Kaua'i that Offers a Taste of Aloha Established in 2009, Kōloa Rum is rooted in the same town where Hawai'i's commercial sugarcane production originated in 1835. With their first batch distilled and bottled in 2009, Kōloa Rum's products utilize the...