Going Back to Our Roots at Ka'ala Farm
From mauka to makai (mountain to sea), Ka'ala Farm sits in the heart of Wai'anae spread across several acres of sacred land. Located at 86-120 Farrington Hwy., Unit B203, this educational farm aims to provide for the community by rebuilding their connection with the 'āina. Working with children and adults alike, the farm offers a serene and safe place for many of the community members to visit and reconnect with the ancestors of Wai'anae. Reaching back to the early 1970's, a group of youths stumbled upon rock terraces and discovered that it had been an old lo'i kalo (taro patch). Throwing themselves into its restoration, they hoped to reconnect with the 'āina and a new meaning to their lives. They hoped for  a new lifestyle based on traditional values of hard work, cooperation, and respect. For the past 40+ years, Ka'ala Farm has provided the community with a cultural learning center, as well as acted as an anchor for our cultural practices and ancestral land management systems.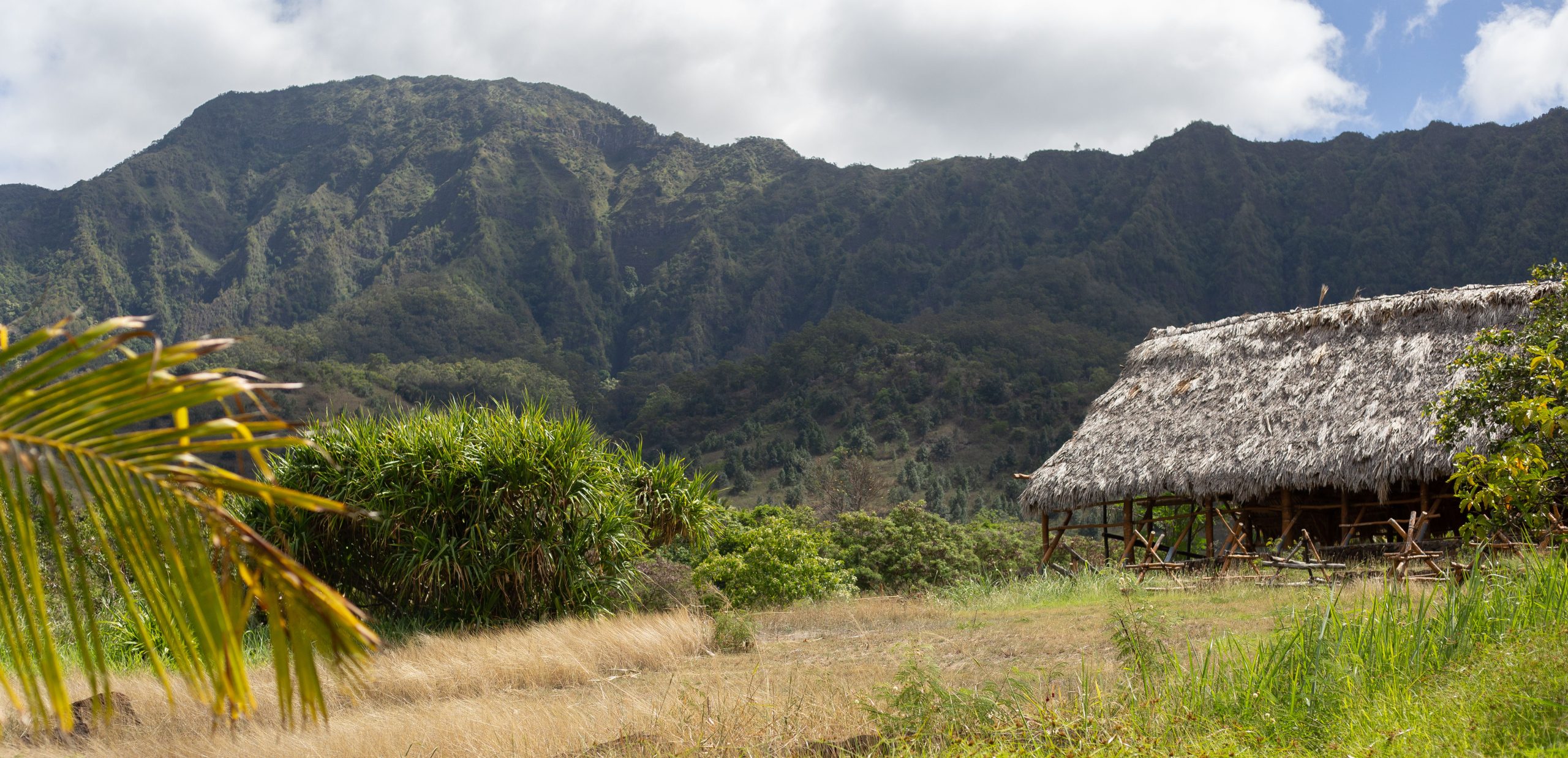 Uncle Butch DeTroy who has been working with Ka'ala for many years explained how Ka'ala Farm has been educating the public about Hawaiian culture and how to take care of the land. "Mainly we're an educational center, so we're trying to perpetuate the culture over here," said DeTroy. "There's plenty ancient sites throughout this ahupua'a, so we're trying to protect those as much as possible and bring the water back."
While Ka'ala Farm is used to cultivate kalo and many other indigenous agricultural products, Ka'ala also stands to nourish the development of Wai'anae's youths. For Uncle Butch, he believes it's vital for the younger generations to connect with the 'āina. "Even though we're about education, bottom line is it's a place for healing." DeTroy explained. "When a fourth-grader steps in the mud, he or she is stepping in the footprints of their ancestors, who sustain life inside her for generations."
" DeTroy believes the aloha that his ancestors put into creating the place is the same aloha that's still exists today. So when a fourth-grader steps in that mud, they absorb all that good mana [power]. On the Farm's website at www.kaalafarm.org, it states, the Children's Education Program provides elementary school children a hands-on opportunity to experience Hawaiian culture by planting kalo, making poi, creating kapa (bark cloth) and learning from kūpuna in the ancient oral tradition.  Meanwhile, Waiʻanae High School students in the Hawaiian Studies Program can work with the Kaʻala Farm's staff and volunteers to map pre-contact archeological sites and revegetate coastal and valley areas with native Hawaiian plants. Reaching out to the adult community, Kaʻala Farm offers work therapy at the Learning Center for substance abusers and guided tours to interested visitors from O'ahu, the neighboring islands and beyond.
Unfortunately due to the pandemic, Ka'ala Farm has not been able to work with their usual student tours and local visitors. "We used to have 50 to 60 school kids three times a week come on a school bus. "They couldn't do that anymore, so we had to cut groups down in smaller sizes," DeTroy explains. "However, with the reopening of businesses and gradual lifting of restrictions, groups have started to trickle back to the Farm."
You can explore volunteering or visiting options on their website at www.kaalafarm.org or discover their content on their Instagram @kaala_farm and Ka'ala Farm Inc. on Facebook. They also post a plethora of stories and experiences from programs and various photos of the farm that may entice you to go visit. The farmstead welcomes people from all over the islands to visit and participate in immersing activities. Ka'ala Farm hopes for more people to come to the loʻi to find a connection within themselves and the 'āina. Whether you're looking to heal or to learn, consider visiting Ka'ala Farm.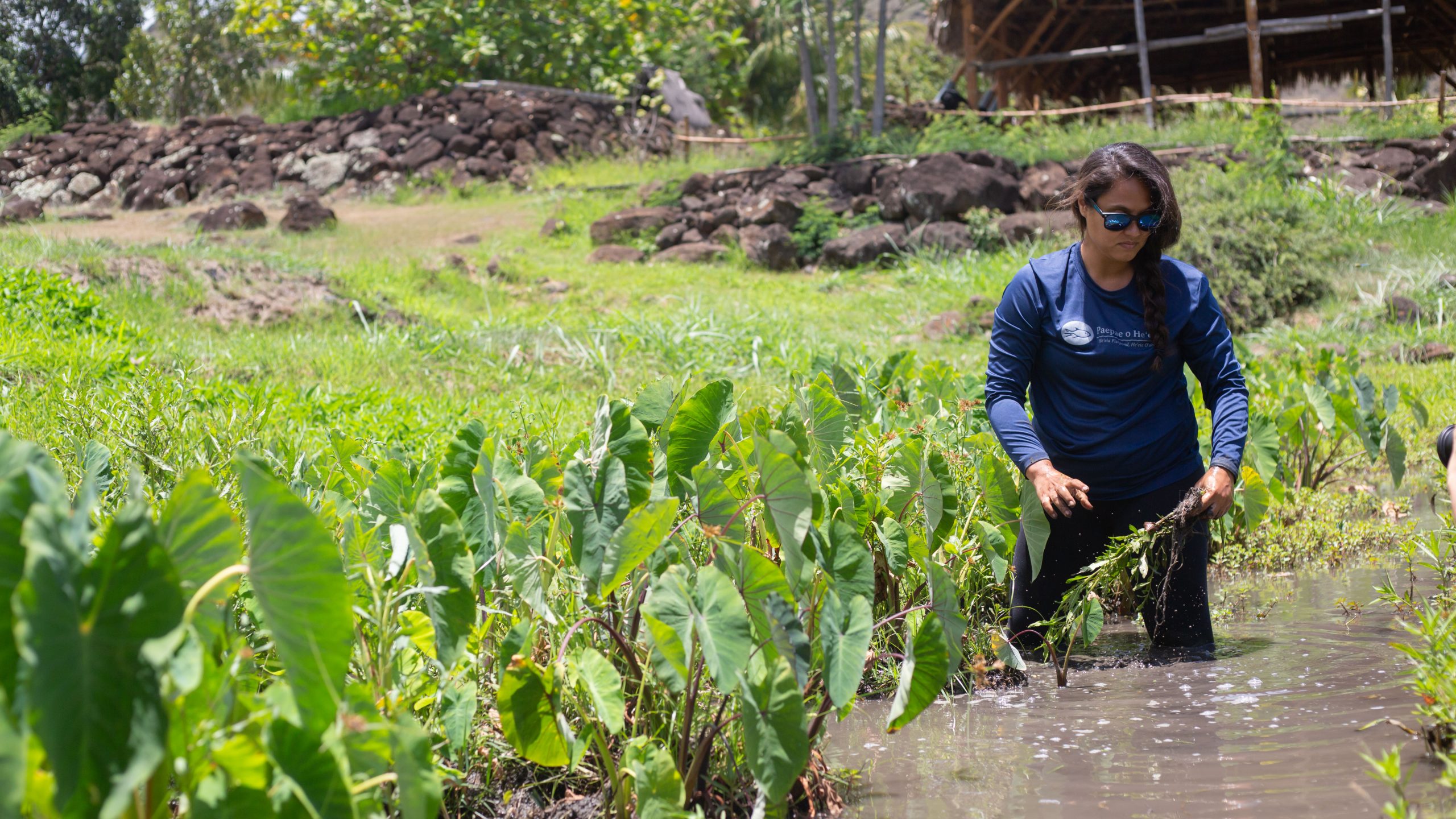 86-120 Farrington Hwy Unit B203, Waianae, HI, United States, Hawaii
808-696-4954
Kaalafram.org
@Ka'ala Farm Inc. on Facebook
@kaala_farm on Instagram.
Other Localicious
®

 

Heroes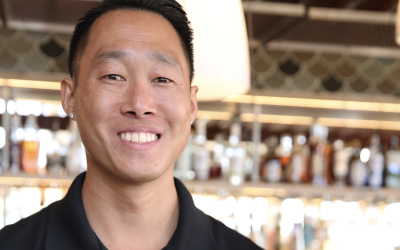 Premium Rum from Kaua'i that Offers a Taste of Aloha Established in 2009, Kōloa Rum is rooted in the same town where Hawai'i's commercial sugarcane production originated in 1835. With their first batch distilled and bottled in 2009, Kōloa Rum's products utilize the...