Celebrating Hawai'i's Heirloom Sugarcane with Craft Agricole Rum
In Hawaiian, the word Kō' means sugarcane and the word Hana means to work. Together, Kō Hana means work the sugar cane and is now the name of one of Hawai'i's finest Rum companies. Started together by Jason Brand and Robert Dawson, Kō Hana Rum seeks to capture what Hawaiian agricole rum should taste like. Their farm sits within the Hawaiʻi Agricultural Foundation's Ag Park at Kunia.
Hand-picked, processed, and made in small batches, Kō Hana Rum is unlike any other. "We grow Heirloom Hawaiian Sugarcane and transform the juice into one of the finest pure cane rums in the world," shared Dawson. Inspired by the first Polynesians who brought select varieties of sugarcane to Hawai'i for various purposes, the company revitalized these heirloom types to create their product. While rums are usually made using molasses, Kō Hana Rum celebrates Hawaiian sugarcane by using varieties of sugarcane juice in their agricole rum. Currently, Kō Hana Rum offers the only known farm-to-rum operation on Hawai'i.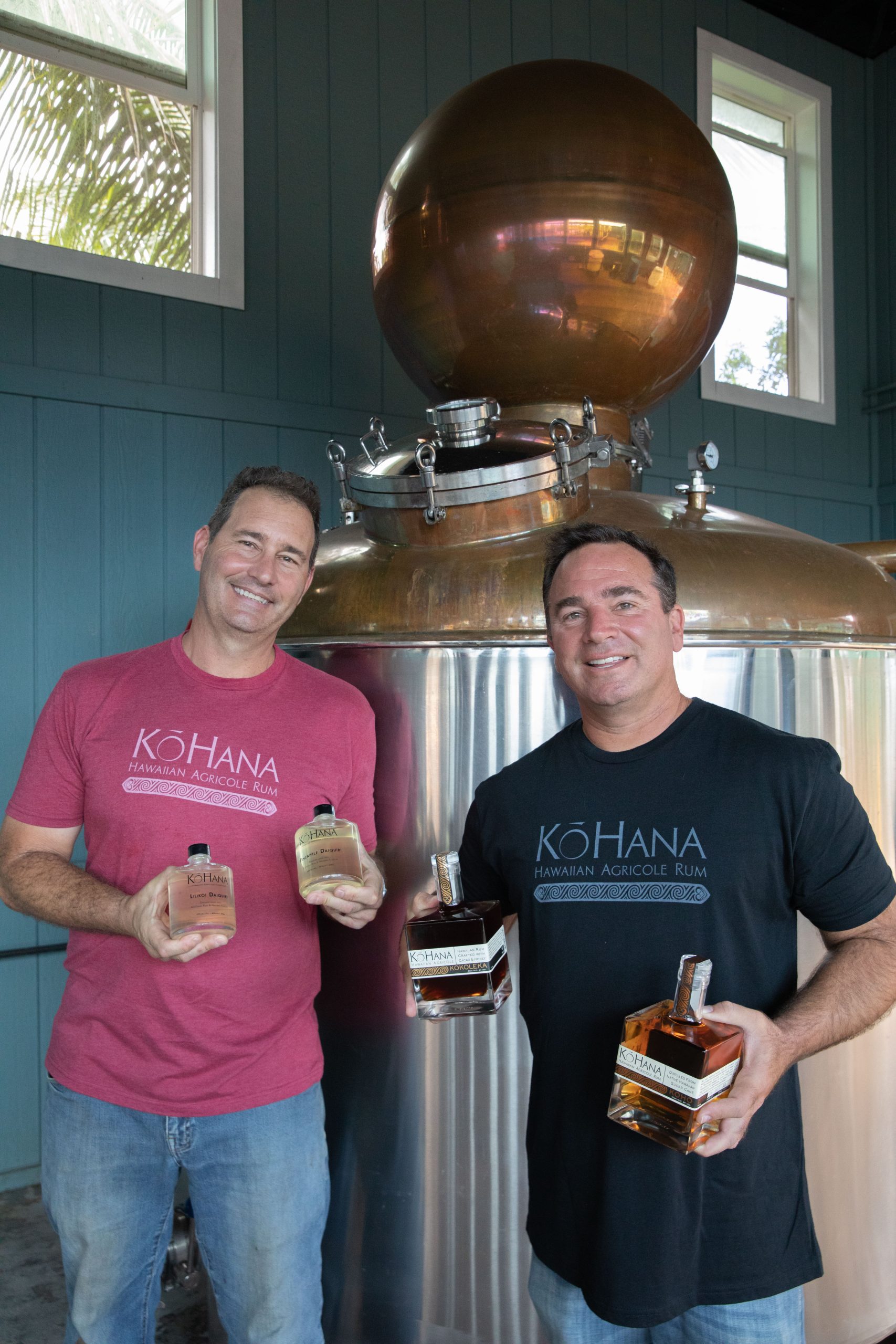 Through their on-island distillation process and the unique flavor of the heirloom canes, Kō Hana Rum produces several delicious rum products, as well as various bottled cocktails.
In their product lineup, they offer multiple flavors and types of Kō Hana Hawaiian agricole rum such as cask strength, barrel-aged, white, cacao, and honey. Their selection of daiquiris which they recently launched, also features flavors such as lilikoi, pineapple and Hemingway. On their website, www.kohanarum.com, you can view and buy everything from their drink products, merchandise, and even setup tours and tastings. Through these experiences you get the chance to learn about Hawaiian sugarcane and the process of transforming it into their delectable beverages. You can also join their Kō Hana Ohana Rum Club with numerous perks and discounts on their products.
During the COVID pandemic, Kō Hana Rum pivoted its business to become the first FDA-registered maker of hand sanitizer in the State, significantly aiding essential workers such as doctors, nurses, and restaurants. "As part of the community, it was a logical extension of our business to fill a desperate need for cleansing products at a time where the supply chain had broken down," says Brand.
Being part of the community is very important to Brand and Dawson and through Kō Hana Rum, they have partnered with many local businesses. "We continue our partnerships with artists, environmentalists, educators, military leaders, and others to assist with causes we find important," expressed Brand.
Brand and Dawson have big ambitions for the future of Kō Hana Rum. "We are currently expanding our operations to become a real player in the craft distillery world," said Brand. "Kō Hana is already all across Hawai'i and soon you will find it all across the world!"
*Remember To Drink Responsibly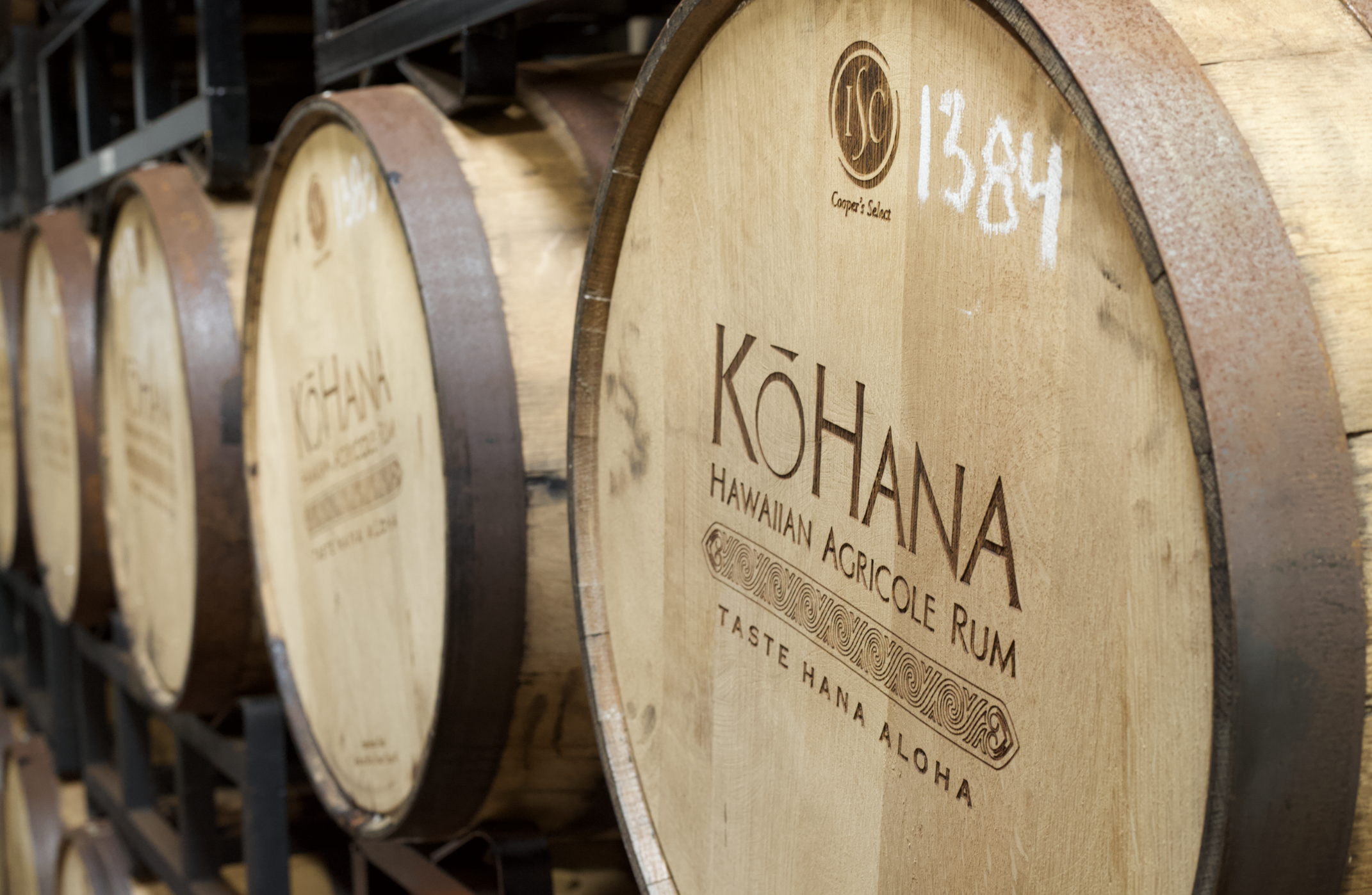 92-1770 KUNIA ROAD #227, KUNIA, HI, 96759, UNITED STATES
808-649-0830
@Konaharum on Instagram
@Konaharum on Facebook
@Konaharum on Twitter
Other Localicious
®

 

Heroes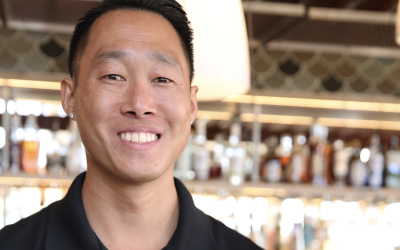 Premium Rum from Kaua'i that Offers a Taste of Aloha Established in 2009, Kōloa Rum is rooted in the same town where Hawai'i's commercial sugarcane production originated in 1835. As the first licensed distillery on Kaua'i, each drink packs a historical punch. Using...