Distributing Hawaiian Treats All Around The Globe
If there's one thing we know, it's that Hawaiian Host Group's sure knows how to make some delectable chocolates that'll leave you wanting more. KOHO, meaning 'select' or 'choice' in Hawaiian represents Hawaiian Host's contribution to chocolate game by offering bite-sized luxury bonbons made from some of Hawai'i's finest cocoa and ingredients.
Born from Hawaiian Host's foundation of creating tasty snacks combined with the idea of exceptional quality, these chocolate bonbons are a little piece of what premium Hawaiian chocolates should taste like. "With KOHO, we have the opportunity to establish a narrative, an attitude and a visual behavior that sets the tone for Hawai'i's luxury," says Ed Schultz, President and CEO of Hawaiian Host Group. "The collection features artisanal bonbons, decorative, hand-painted cocoa butter chocolate shells with praline or caramel filling and chocolate tablets," shares Shultz
For KOHO, making chocolate is like telling a story. They focus on creating products that display the natural beauties that Hawai'i has to offer. From the mountain ridge appearance of their bonbons to the locally inspired flavors, KOHO has turned various local staples into recognizable chocolate delicacies.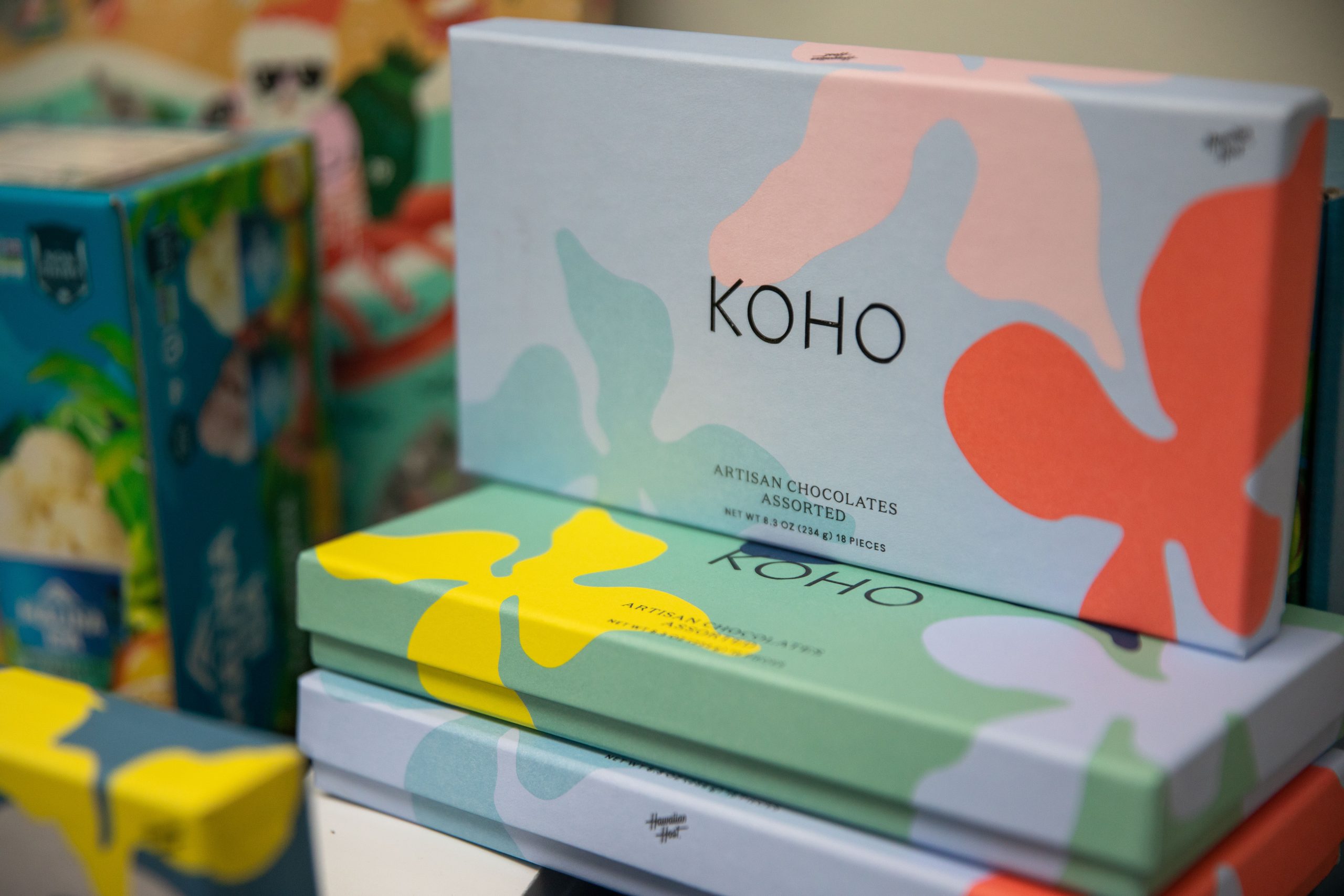 Not only do they look stunning, KOHO products leave you with a pleasant taste, all thanks to the locally grown ingredients. From flavors like Liliko'i Caramel, to their Hawaiian Sea Salt Caramel and various levels of dark chocolate, their offerings promise to satisfy any sugar craving. Located at the Ala Moana Center, you can take the opportunity to explore their rich chocolate experience. Can't make it? Take a look at their website, www.kohochocolates.com and their various social medias at @kohochocolates on Instagram and Facebook for updates on flavors and giveaways.
Although KOHO is a newer company, it's looking to gain the same recognition that its sister company, Mauna Loa Macadamia Nuts holds. Also under the umbrella of Hawaiian Host Group, Mauna Loa Macadamia Nuts provides a crunchy and locally inspired snack for all. "In the shadow of Mauna Loa herself, our name honors the largest active volcano on the planet," Schultz commented.
The company uses the name Mauna Loa because they first learned to roast macadamia nuts under the volcano itself, tying into their belief of honoring the Hawaiian roots of the Macadamia Nut. "We've learned to grow and roast our own macadamias, we wanted to produce a nut that would offer a luscious buttery flavor with a satisfying crunch," mentioned Schultz.
Mauna Loa offers a wide variety of macadamia nuts. Ranging from dry-roasted to chocolate-covered, each offering is packed with a local flavor that pairs well and exemplifies Hawai'i's appetizing offerings. Available in most stores across the islands, there's a savory snack option for everyone. Also worth tasting is their dairy-free ice cream line up, filled with flavors like mango liliko'i and Kona coffee, these frozen treats are a must try.
At Mauna Loa Macadamia Nuts, they believe that macadamia nuts are a more sustainable alternative compared to other nuts. Not only do macadamia nuts require less water, but Mauna Loa has found a way to burn their shells to create renewable energy, creating opportunities for Mauna Loa to increase their sustainability and decrease their waste. Macadamia nuts themselves are a nutritious snack, packing multiple benefits such as Omega-3 fatty acids and antioxidants.
Mauna Loa always finds a way to give back to their community. Whether it be through donations backing programs, honoring Hawaiian roots and culture, or providing local sponsorships, the company is dedicated supporting local.
Through the combined efforts of KOHO & Mauna Loa, Hawai'i inspired products are being spread all across the world, sharing the aloha and wonderful treats that Hawai'i has to offer.
So, regardless of what chocolate confection you are using to satisfy that craving, you'll have to add Koho's Chocolate to your list. Or try out some crunchy macadamia nuts, either sweet or savory to dine on this exquisite local treat.
Head over to their website to order online or learn more about the popular brand at www.maunaloa.com, and check out their social media @maunaloamacnut on Instagram, Twitter, and Facebook.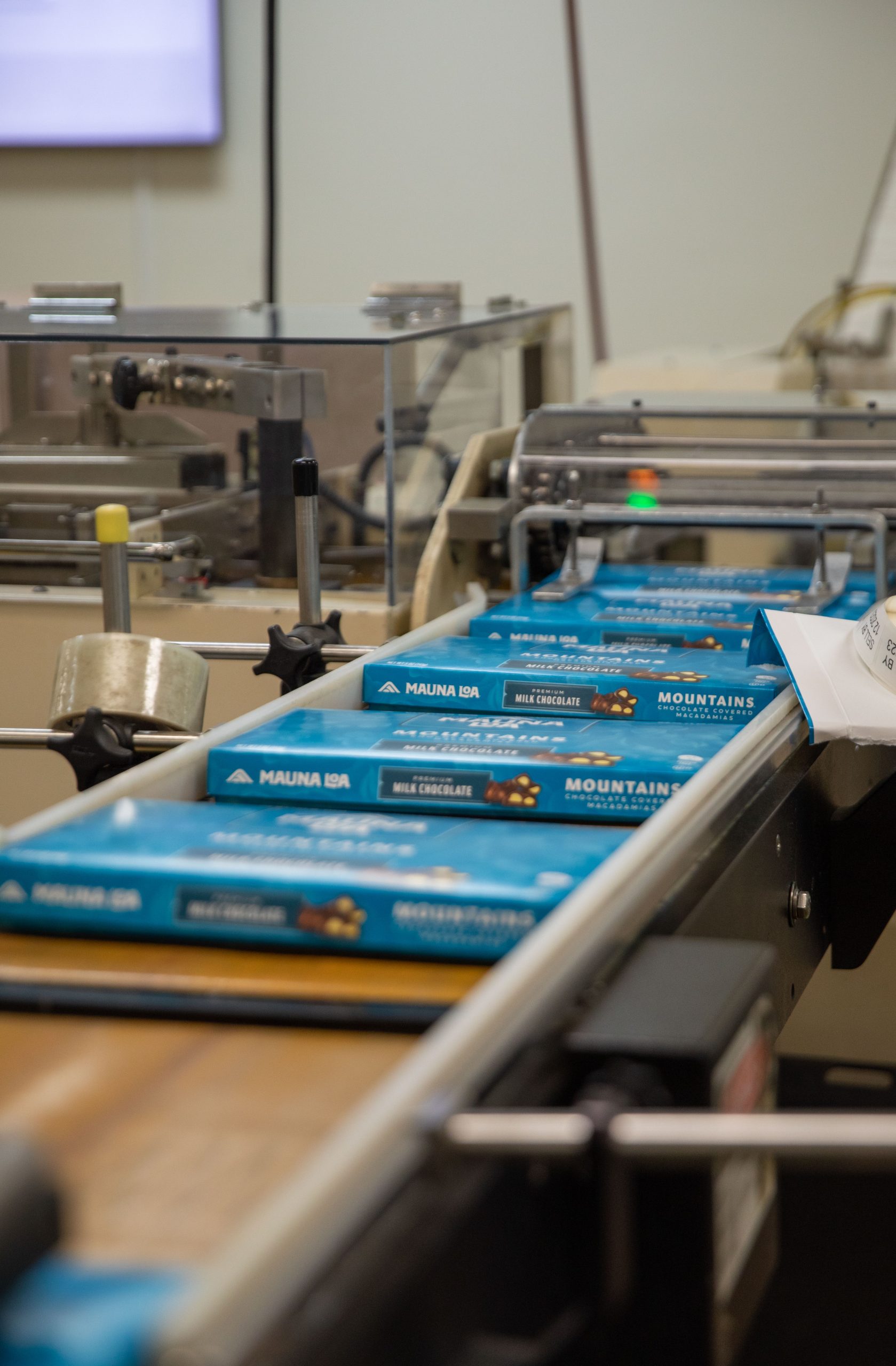 Koho
@KOHO Chocolates on Facebook
@kohochocolates on Instagram
@KOHOchocolates on Twitter
Mauna Loa
808-966-8618
@MaunaLoaMAcadamiaNuts on Facebook
@Maunaloamacnut on Instagram
@MaunaLoaMacNut on Twitter
Other Localicious
®

 

Heroes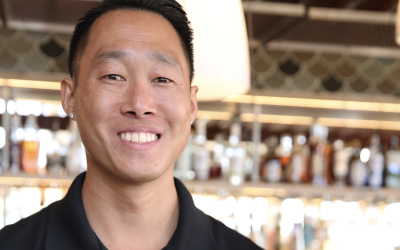 Premium Rum from Kaua'i that Offers a Taste of Aloha Established in 2009, Kōloa Rum is rooted in the same town where Hawai'i's commercial sugarcane production originated in 1835. With their first batch distilled and bottled in 2009, Kōloa Rum's products utilize the...