Harvesting Lettuce and Microgreens in the Concrete Jungle of Kaka'ako
Based in the hustle and bustle of Kaka'ako, there isn't much land to farm on. Kerry Kakazu embraced this and purposefully built Metrogrow Hawai'i indoors where he can control the temperature, lighting, and allow for a pesticide free environment. Using LEDs, he can generate around-the-clock "sunshine" for photosynthesizing. From there, he incorporates vertical farming, hydroponics, and aeroponics to achieve a flourishing indoor farm setting. "We're the largest indoor/hydroponic farm and we want to show people that this is a very innovative way of technology," explained Kakazu.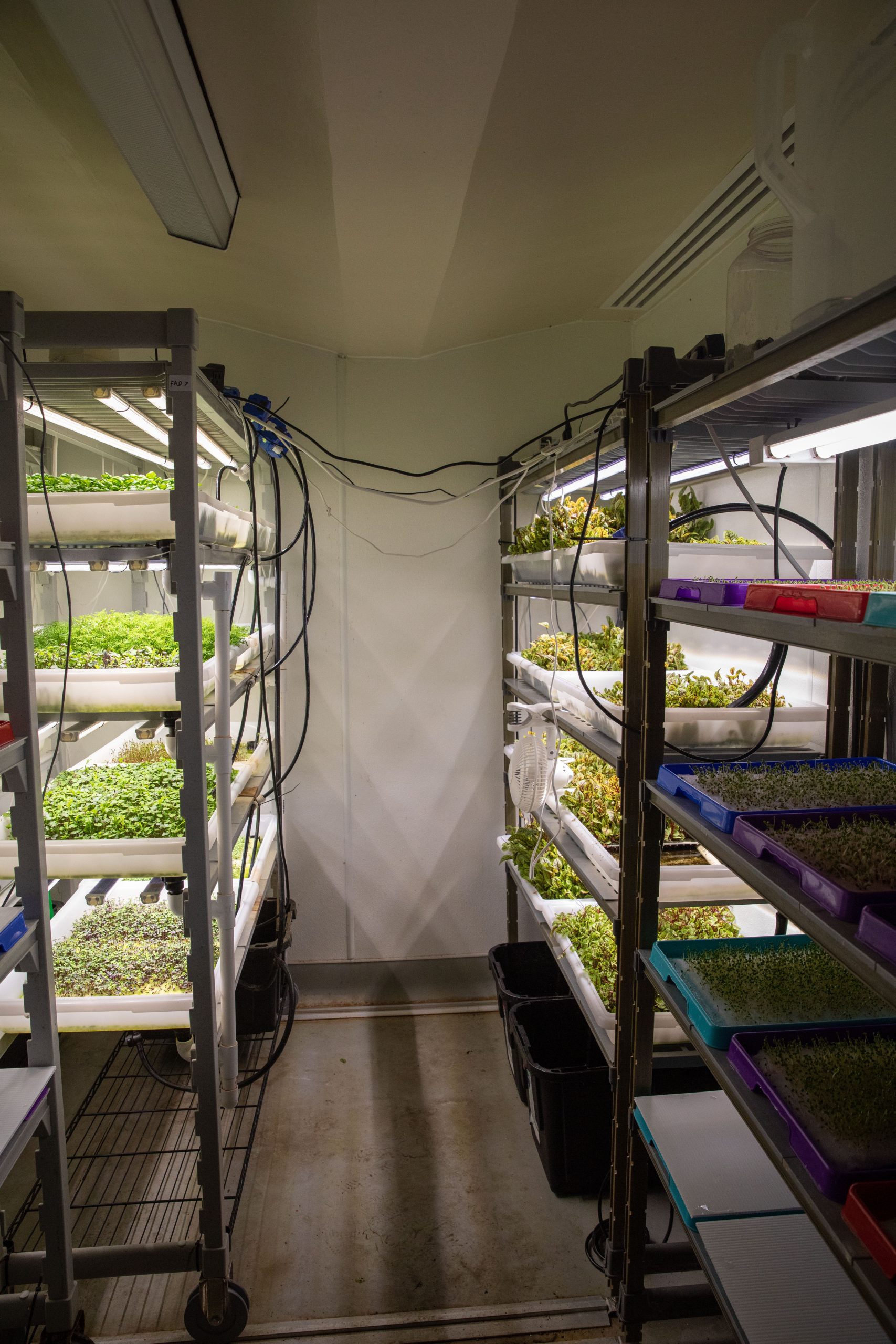 Without the need for soil, there is no impact on the land or introduction of contamination. Kakazu uses solar panels on the roof of the building to produce the farm's energy. The low amount of electricity that LEDs use allows this farm to be completely sustained by the panels.
The use of hydroponics and aeroponics paired with a water catchment system greatly reduces the amount of water required for the farm. While Kakazu acknowledges that not all crops can be grown this way, he seeks to grow the ones that can. "I believe that there will be a need for urban, indoor farming to supplement traditional growing," Kakazu shared. "If renewable-energy sources can be utilized, it can be a practical adjunct to more traditional farming. It will also conserve water, reduce pesticide usage, and prevent soil degradation."
Most known for their lettuces and microgreens, Metrogrow Hawai'i produces many different types for wholesale and individual consumption. "We have a particular variety of lettuce called Salanova which has a smaller head, but the leaves are really nice for salads. We also do a lot of microgreens for chefs, which are used as garnishes," detailed Kakazu. They also grow an exclusive Metrogrow Hawai'i vegetable. Only found at their farm, Glacier Greens are a salty, crunchy and succulent plant that is perfect for sushi dishes, but is also amazing to try by itself. A list of produce currently available can be found at www.metrogrowhawaii.com.
During the pandemic, Kakazu was able to take a step back and focus more on the farm's online sales as well as take part in local farmers markets. "We were 90% restaurant sales so obviously that had a giant impact because it all disappeared," Kakazu disclosed. "That is what prompted us to start looking at the farmers markets and we beefed up our website and moved into online sales which definitely helped us."
Future plans for Metrogrow Hawai'i include expanding into different types of produce. "We have quite a bit of interest from people who visit saying, can you grow more commodity food products for general consumption," revealed Kakazu. Excited for the future, there is only more to come from this small farm.
Blending agriculture and technology, Metrogrow Hawai'i's ability to successfully produce self-sustaining greens as the State's first commercial indoor vertical farm is a powerful measure to Kakazu's passion for urban farming and providing clean healthy produce to the local community.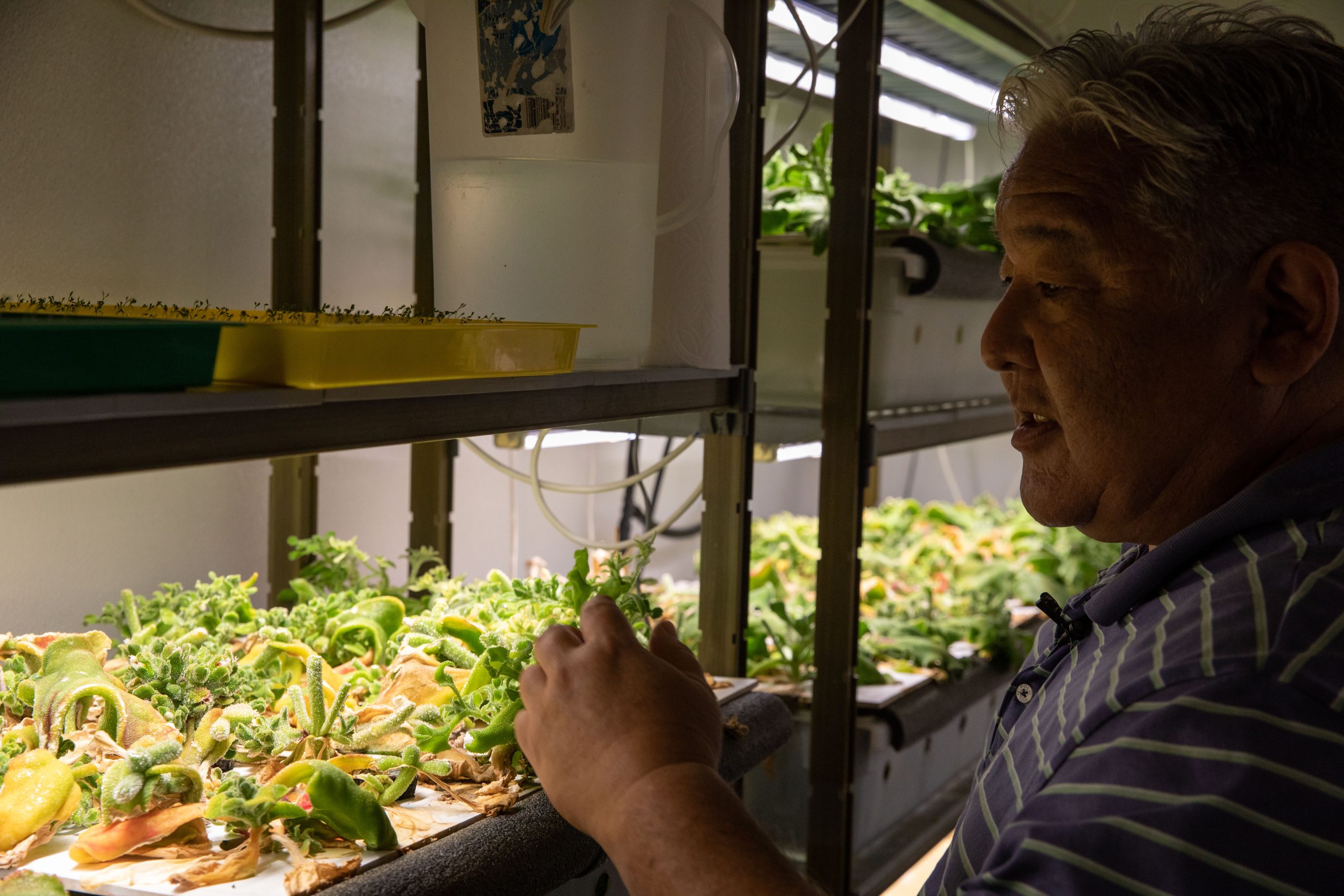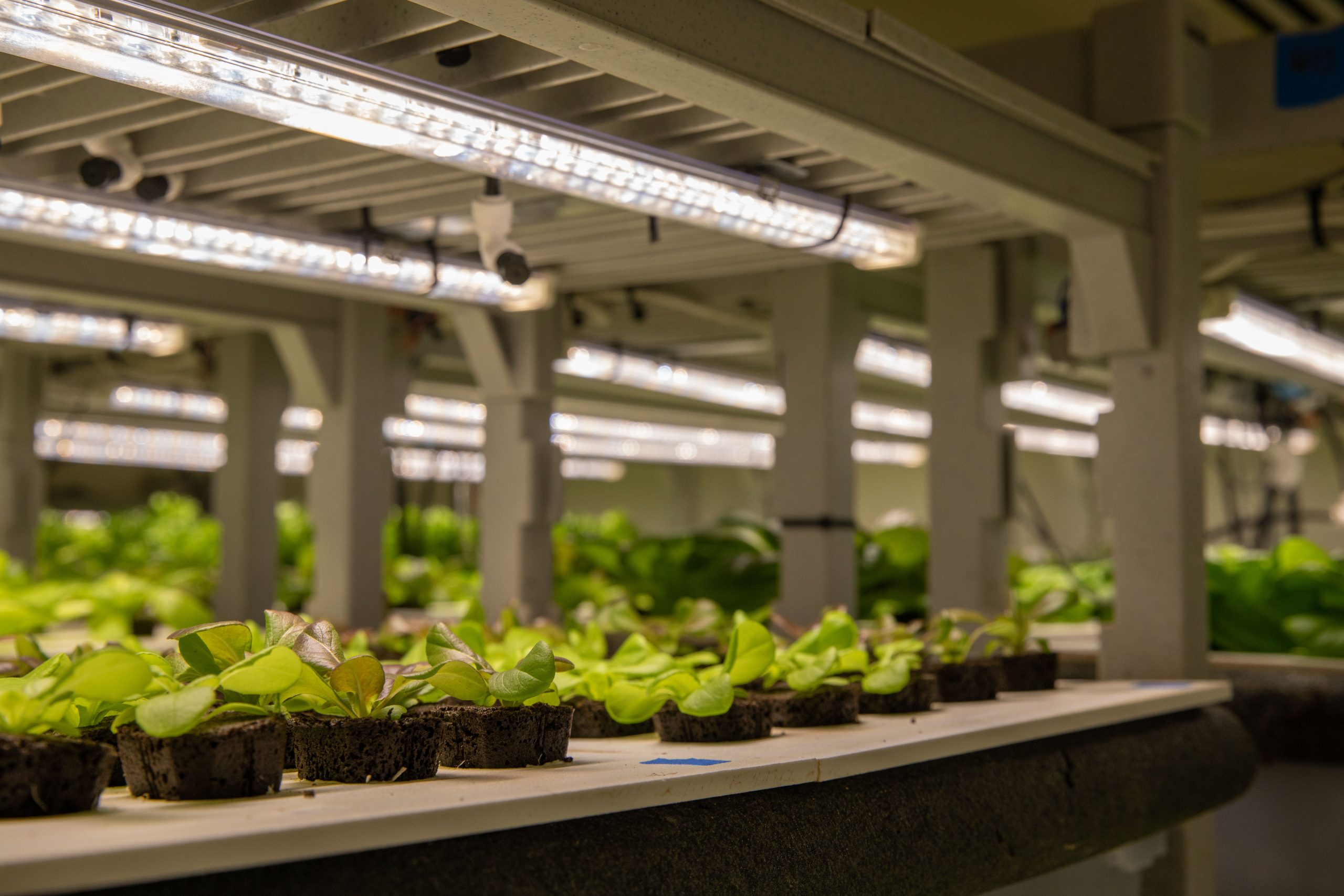 812 Kawaiahao Street, Honolulu, HI, United States, Hawaii
808-255-3002
@MetroGrow Hawaii on Facebook
@metrogrowhawaii on Instagram
Other Localicious
®

 

Heroes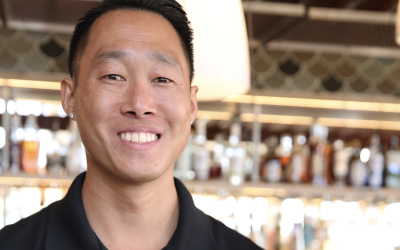 Premium Rum from Kaua'i that Offers a Taste of Aloha Established in 2009, Kōloa Rum is rooted in the same town where Hawai'i's commercial sugarcane production originated in 1835. As the first licensed distillery on Kaua'i, each drink packs a historical punch. Using...