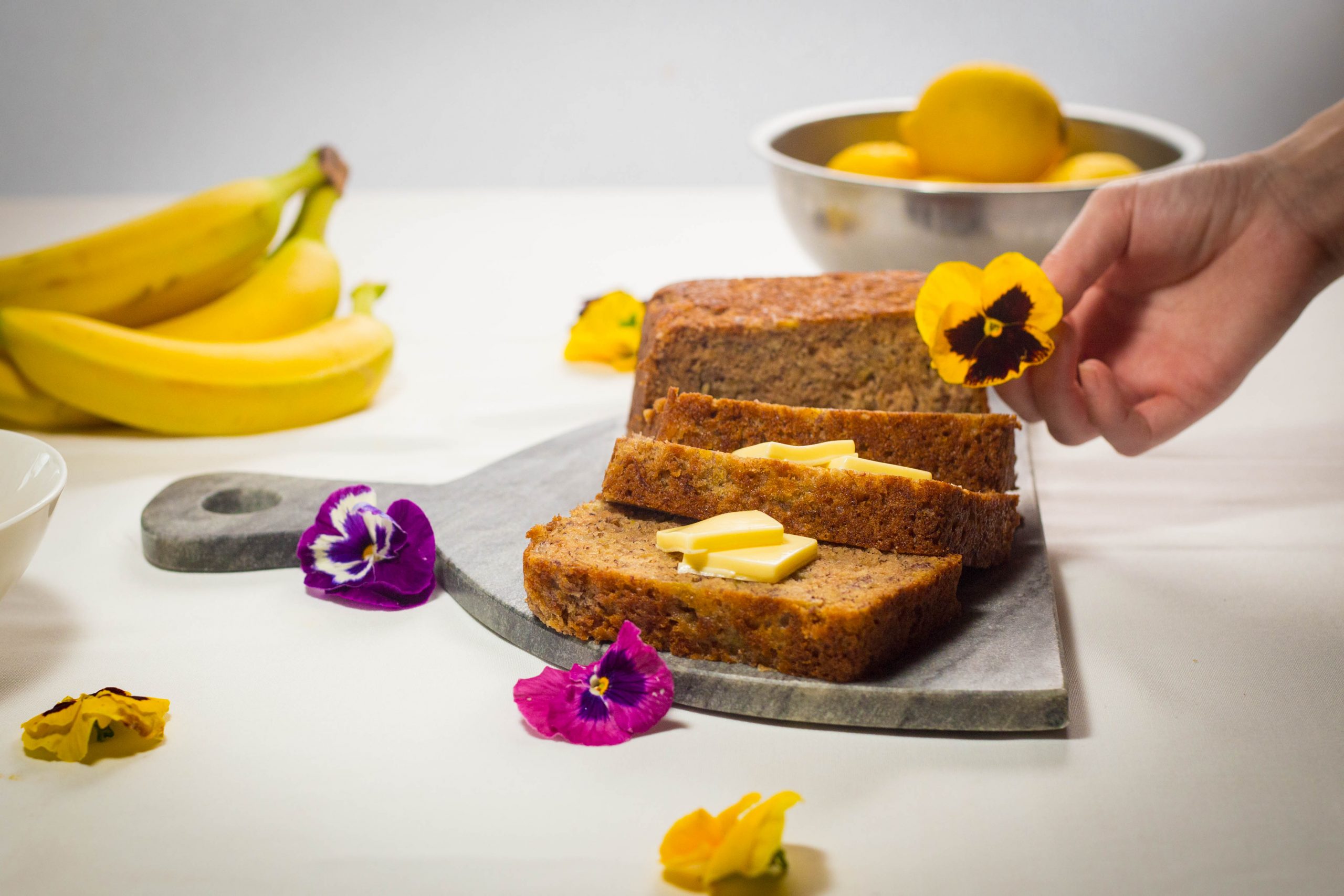 Prep Time: 20 minutes
Cooking Time: 1 hour
Number of Servings: 6-8
Ingredients:
• Butter (for coating of pan)
• 2 cups all-purpose flour
• 1 tsp. baking soda
• 2 tsp. salt
• 2 tsp. cinnamon
• 2 cups softened unsalted butter
• 2 cups granulated sugar
4 mashed, over-ripe bananas
• 2 large eggs
• 1 tbsp. lemon juice
• Zest of 2 lemons
• Walnuts (optional)
Instructions:
1. Lightly butter a 9-inch loaf pan and preheat oven to 350°F. In a medium bowl, combine the flour, baking soda, salt and cinnamon.
2. In a small mixing bowl, combine the unsalted butter and granulated sugar.
3. In a large mixing bowl, combine the bananas and eggs.
4. Add mashed bananas to butter and sugar and mix well.
5. Add dry ingredients, but be careful not to over mix. Add 1 tbsp. of lemon juice, and the zest of 2 small lemons. (If you like nuts, add 2 cups chopped walnuts.)
6. Add batter to your buttered loaf pan. Bake for 1 hour or until a toothpick comes out clean when inserted.