An Island Wide Bee Keeping Operation Dedicated To Pollinating Local Flavors
With small bee farms located in Kailua, Kahala, and Pupukea, Nalo Meli Honey was formed to aid in the task of pollinating native plants and harvesting the honey from local flora and fauna.
 Educating and spreading the joys of bee keeping are at the heart of this small honey company.
Started in 2004 by Ian Damon, the Hawaii Beekeeping Association president at the time, Nalo Meli Honey became known for its unique varieties of honey, especially its banana honey. Today, Dr. Kim Falinski, Nalo Meli Honey's current queen bee operates their various farms across the island. Joining in 2007, Falinski shared that "beekeeping is kind of hard to learn, it takes a long time and I liked the technical challenge."
Although providing year-round honey can be difficult, Nalo Meli takes advantage of the different pollination cycles of local flowering plants to provide different varietals of honey all year long.  "I'm most proud about always bringing the freshest honey to the table," Falinski commented. Choosing to work with farms and houses rather than run a dedicated bee farm, Nalo Meli's different hive locations are purposefully chosen. To interact with the widest variety of local plants, the company has placed its hives upon farms in Kailua, Kahala, Pupukea, and are continually building more.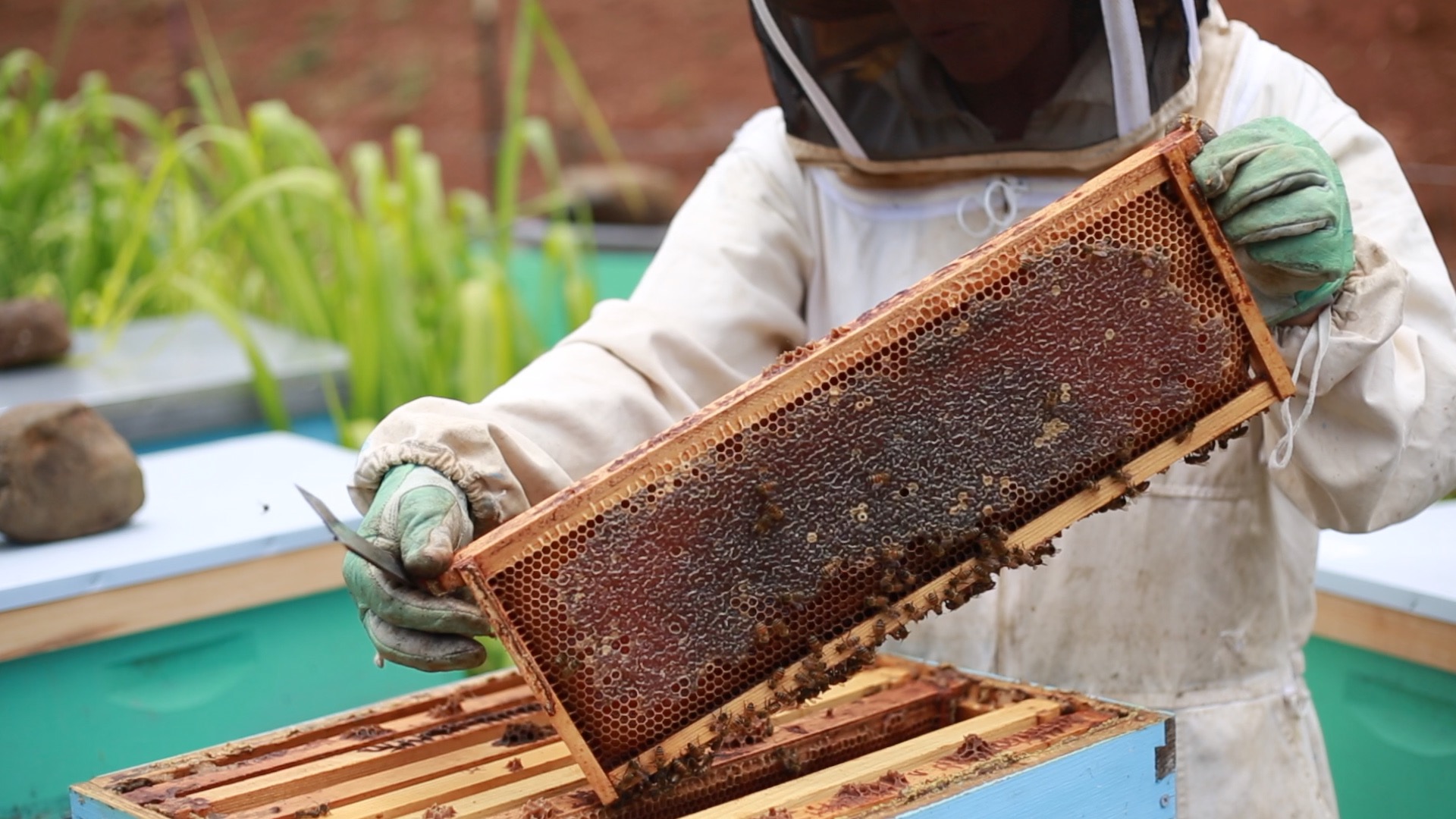 Dedicated to providing delicious honey is only one of the missions of this company. Also interested in exploring the interaction with bees and the local eco-system, Falinski has taken on apprentices and eager learners to learn about bee pollination on O'ahu. While bee keeping can be a hot and sticky endeavor, working with bees can be one of the most rewarding experiences. Not only do you get to collect some rich warm honey, but taking apart the hive means that you also get to see a beehive in action. Whether it's by watching a queen pump out 25,000 eggs a day, or watching worker bees build hexagonal cubicles to store honey and pupa, there is an endless interest to be had in these tiny, winged creatures.
At Nalo Meli, their bees are kept not only to produce honey but also as important pollination tools in O'ahu's eco-system. According to the FDA, approximately 250,000 different species of flowering plants require bees for pollination so their impact on the environment cannot be understated.
Like for many other businesses, with the onset of the pandemic, COVID-19 hit the business hard. "COVID-19 changed everything. For my business, I used to be 90% Japanese tourists, like only two markets a month, really minimal," expressed Falinski. "When COVID-19 hit, I lost all my customers overnight." Having to find new customers, Falinski "had to figure out how to brand to local people. The first thing I did was put a lot of honey in my car and I would do deliveries every night after my real job," Falinski detailed. "I started selling more and learning how to get production ready for local people." Since then, Nalo Meli Honey has continued to foster its involvement with the community, becoming an ingredient in various other local products on top of its farm partnerships and famers market appearances. "I'm a farmers market girl, I'm at twelve markets a month. I'm at KCC and Kaka'ako and Kailua markets every weekend," added Falinski.
If you ever want to pick up a sweet and healthy treat, buzz by Nalo Meli Honey's tent at your next farmers market for their island-unique seasonal honey, or checkout their website, www.nalomelihoney.com to custom order and home-deliver some raw honey, straight to your door. Also don't forget to explore their various social medias for an idea of what it's like to keep bees and make that gooey honey.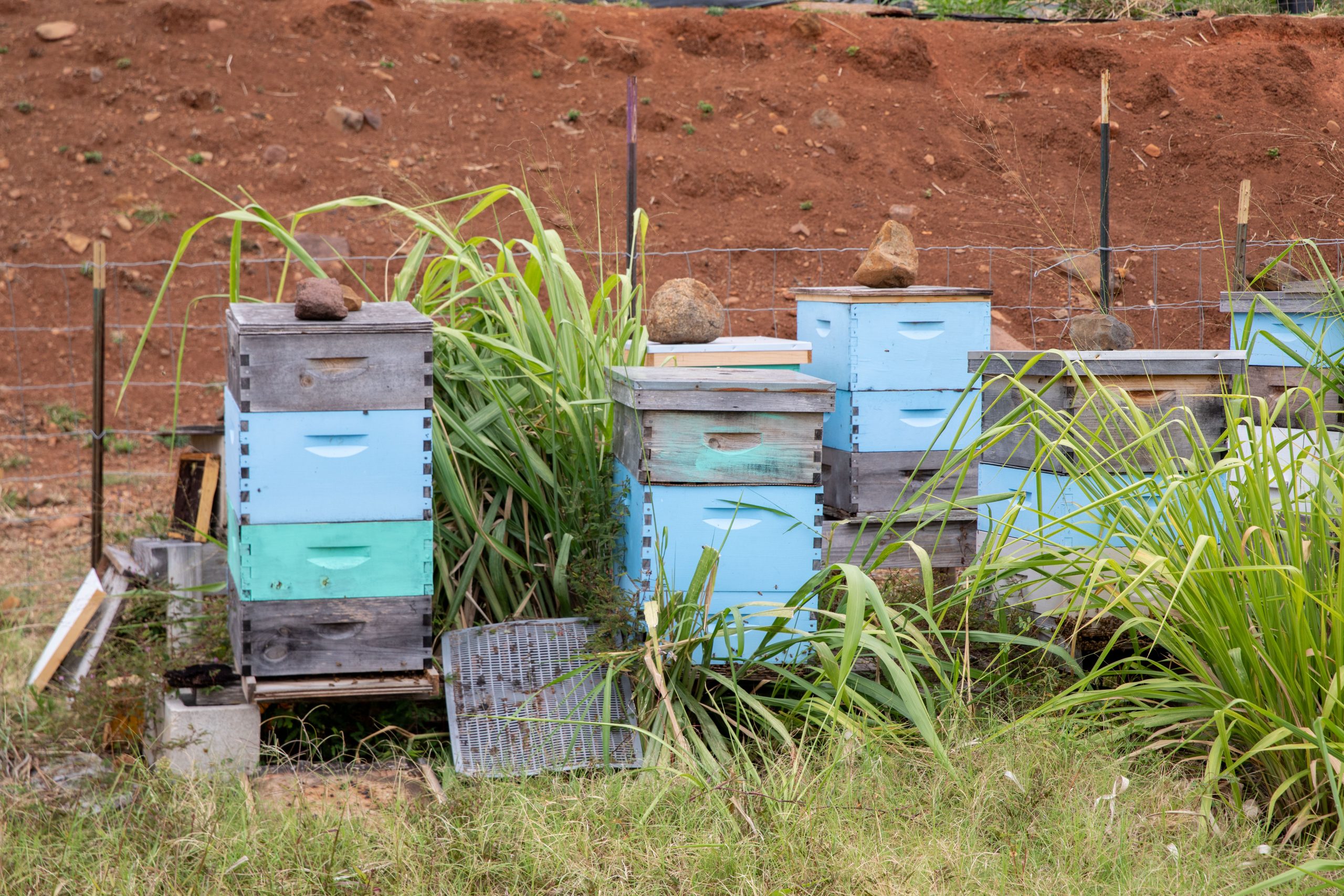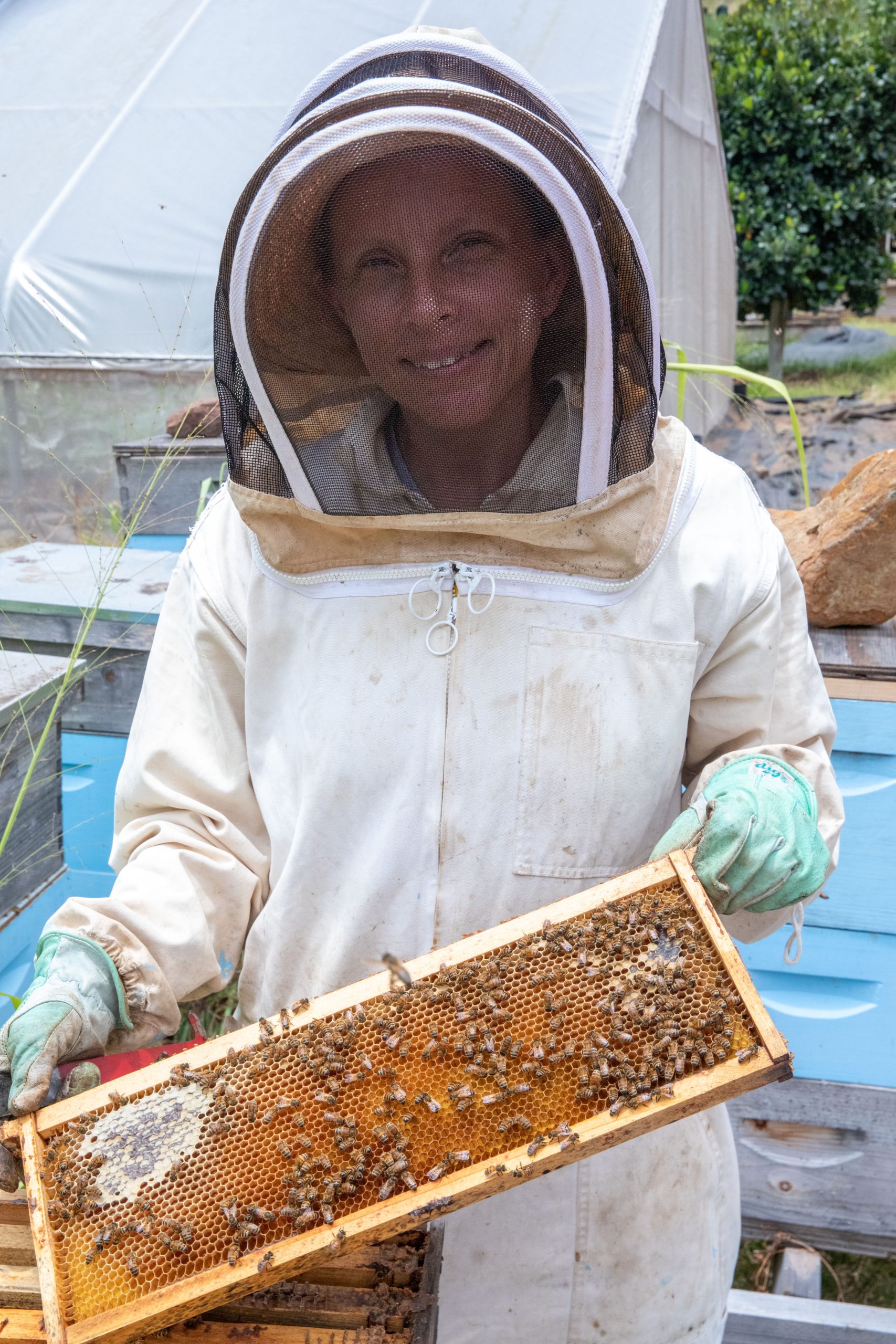 808-206-6565
@Nalo Meli Honey on Facebook
@nalomeli_hawaiianhoney on Instagram
Other Localicious
®

Heroes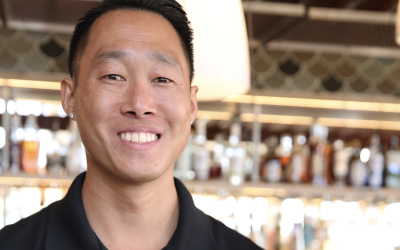 Premium Rum from Kaua'i that Offers a Taste of Aloha Established in 2009, Kōloa Rum is rooted in the same town where Hawai'i's commercial sugarcane production originated in 1835. With their first batch distilled and bottled in 2009, Kōloa Rum's products utilize the...