Making Baby Food so Healthy and Tasty, it Will Make any Meal Time the Highlight of Your Child's Day
Providing Hawai'i's only local baby food growing and manufacturing business, Piko Provision sets out to cultivate a link between our 'āina and future generations all while serving up a nutritious and toxin free snack for young ones.
The name Piko was given by the late Uncle Pono Shim and our advisory board for its deep meanings and implications in Hawaiian culture, shared Ethan West owner and co-founder of Piko Provisions. "I am not Native Hawaiian myself, so I can not share the meaning of Piko but I will share my relationship to it and evolving understanding of it. My first introduction to Piko was from Dr. Kekuni Blaisdell (video available here). In his sharing of the concept of Piko it resonated with me and my upbringing. In the work that I've done honoring my ancestors, helping to feed my community and take care of the land and being in constant communication with them all at each step."
In creating Piko Provisions, the name was given to honor the responsibility we carry in our eternal work and help communicate the connection between parents and children, the generational link between families, and the importance of the relationship between 'āina, food and our people.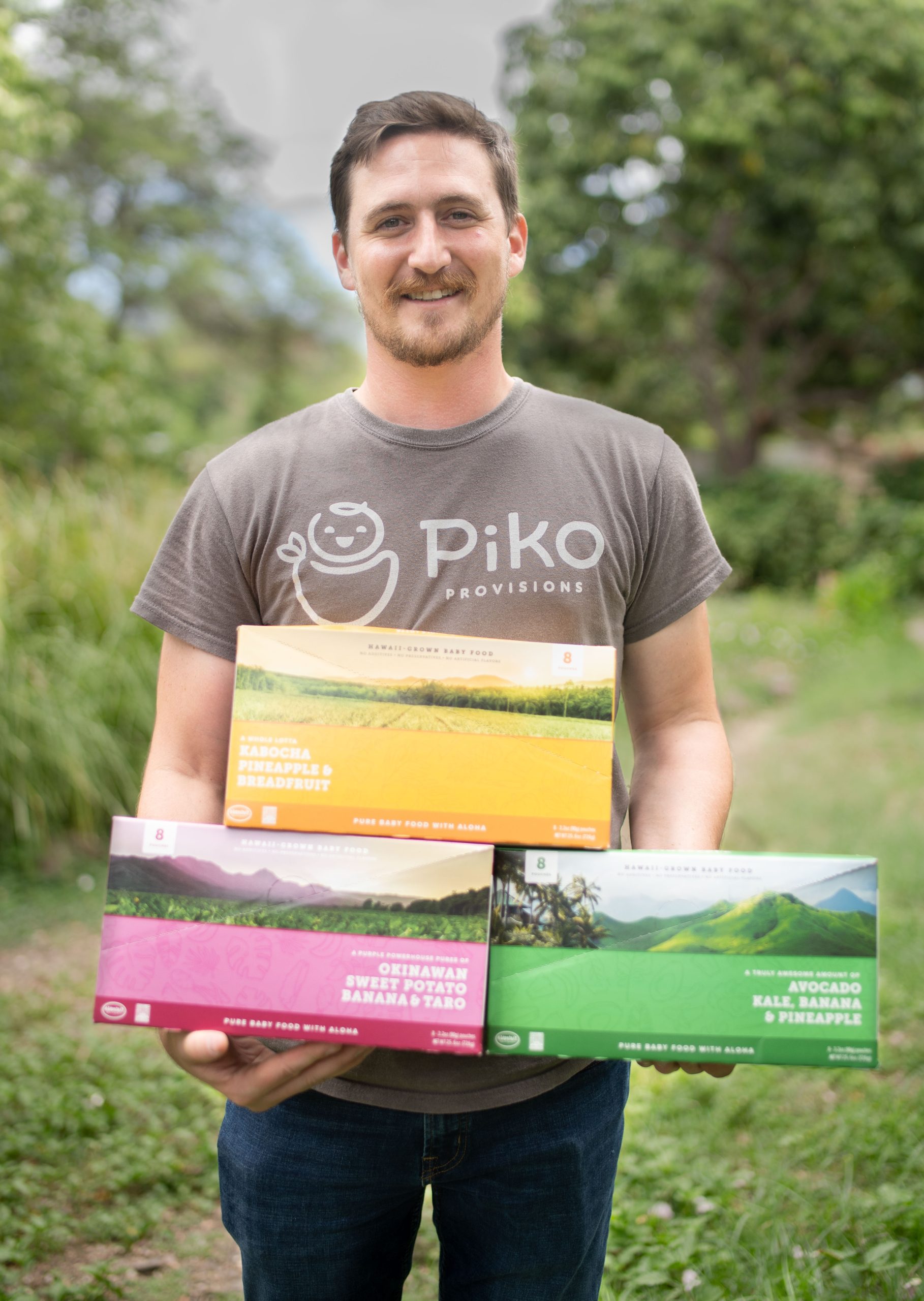 The inspiration for the company started with Wests' agriculture filled youth. "I grew up on a small farm in central Maine, it was an organic dairy and produce farm. My family took care of the farm, we practiced regenerative agriculture," described West. Regenerative agriculture is a holistic approach to farming, aiming to help restore the sustainability of the entire ecosystem along with the farm. Believing greatly in this approach, it is applied everyday by West and his team of farmers to grow and produce the company's baby food.
Another huge inspiration for the company came at the realization that current marketed baby food wasn't the safest. The Healthy Babies' Bright Futures' 2019 study found that 95% of baby food contained at least 1 of 4 toxic metals- lead, arsenic, cadmium and mercury in alarmingly high concentrations. A bombshell for West and parents all around the US, "I just knew that we had to do something better. I wanted to share what I grew up with. I wanted to support farmers across Hawai'i. I wanted to give something that our community could be proud of. It's all 100% Hawai'i grown," exclaimed West.
With the birth of Piko Provisions, West realized that he could offer two advantages with his baby food. First, he would be providing locally grown and produced baby food without the toxins found in mainstream baby food. Second, he could help to reintroduce kalo and 'ulu into the first foods for children so future generations could regain a taste for the plants healthy and yummy qualities and perpetuate the farming of these important canoe-crops.
"It's hypoallergenic, and super nutrient dense. So even if your baby has allergies, they can jam on some poi"
West detailed that, "we currently sell three products, they're all stage two purees meaning about six months or so when babies start transitioning from formulas or breast milk onto solid food. Okinawan Sweet Potato Banana and Taro and Kabocha Pineapple and Breadfruit just received double purity awards from The Clean Label Project…" mentioned West. The Clean Label Project is a global nonprofit that helps by testing food products for over 300 environmental toxins, pesticides, plasticizers and more so that consumers can know how safe their food truly is. To learn more, stop by their website at www.pikoprovisions.com.
Piko Provisions' nutritious and clean baby food can be found all over the Hawaiian islands. Accessible at your local 7-11, Whole Foods, Foodland, Times Supermarkets, Farm Link Hawaii, and other grocery stores, it's easy to find their incredible and locally produced product anywhere.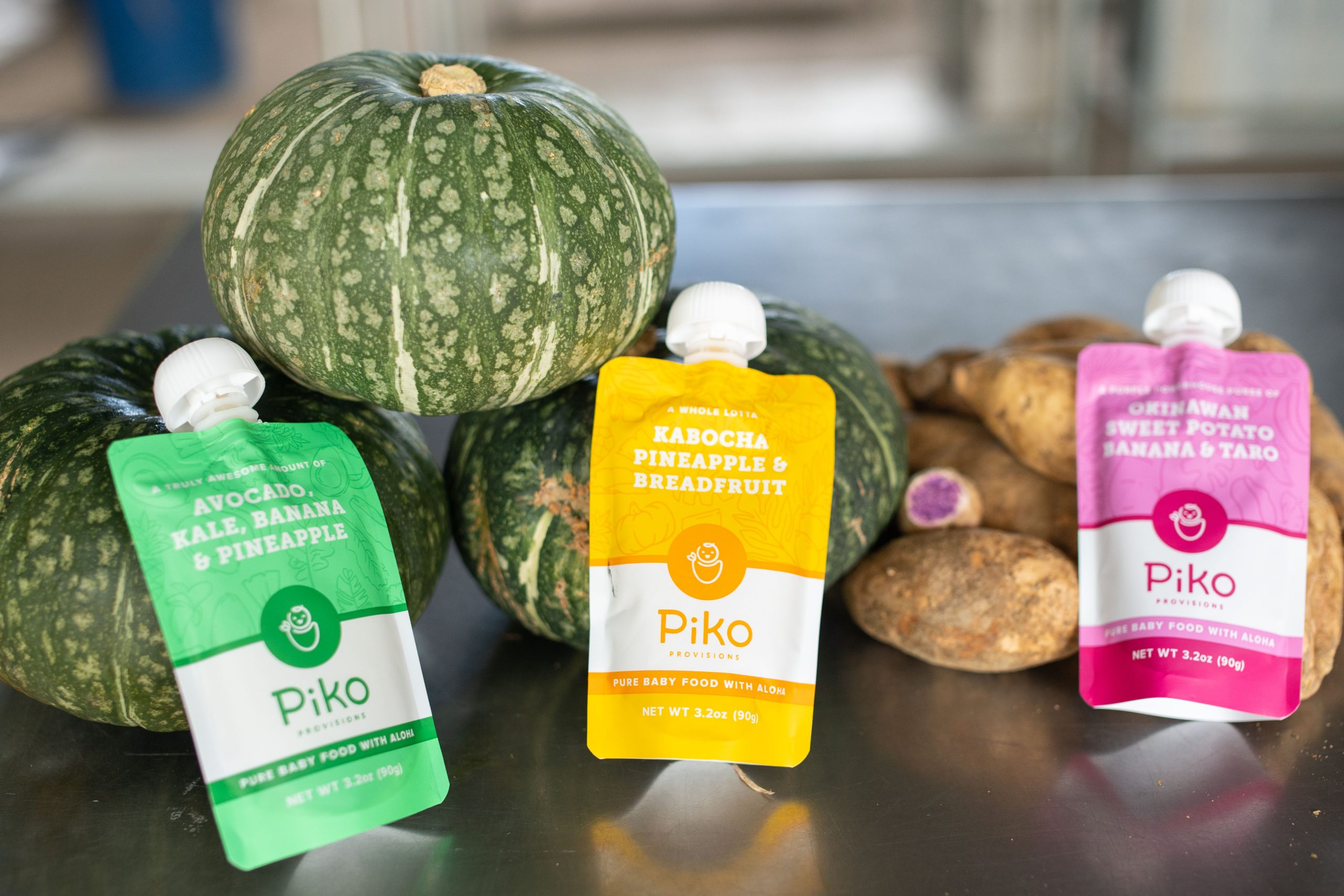 @pikoprovisions on Instagram
@Piko Provisions on Facebook
Other Localicious
®

Heroes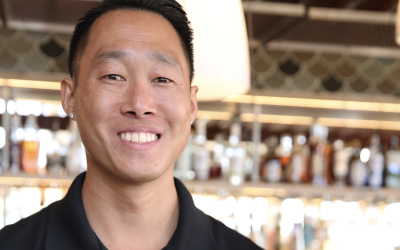 Premium Rum from Kaua'i that Offers a Taste of Aloha Established in 2009, Kōloa Rum is rooted in the same town where Hawai'i's commercial sugarcane production originated in 1835. With their first batch distilled and bottled in 2009, Kōloa Rum's products utilize the...