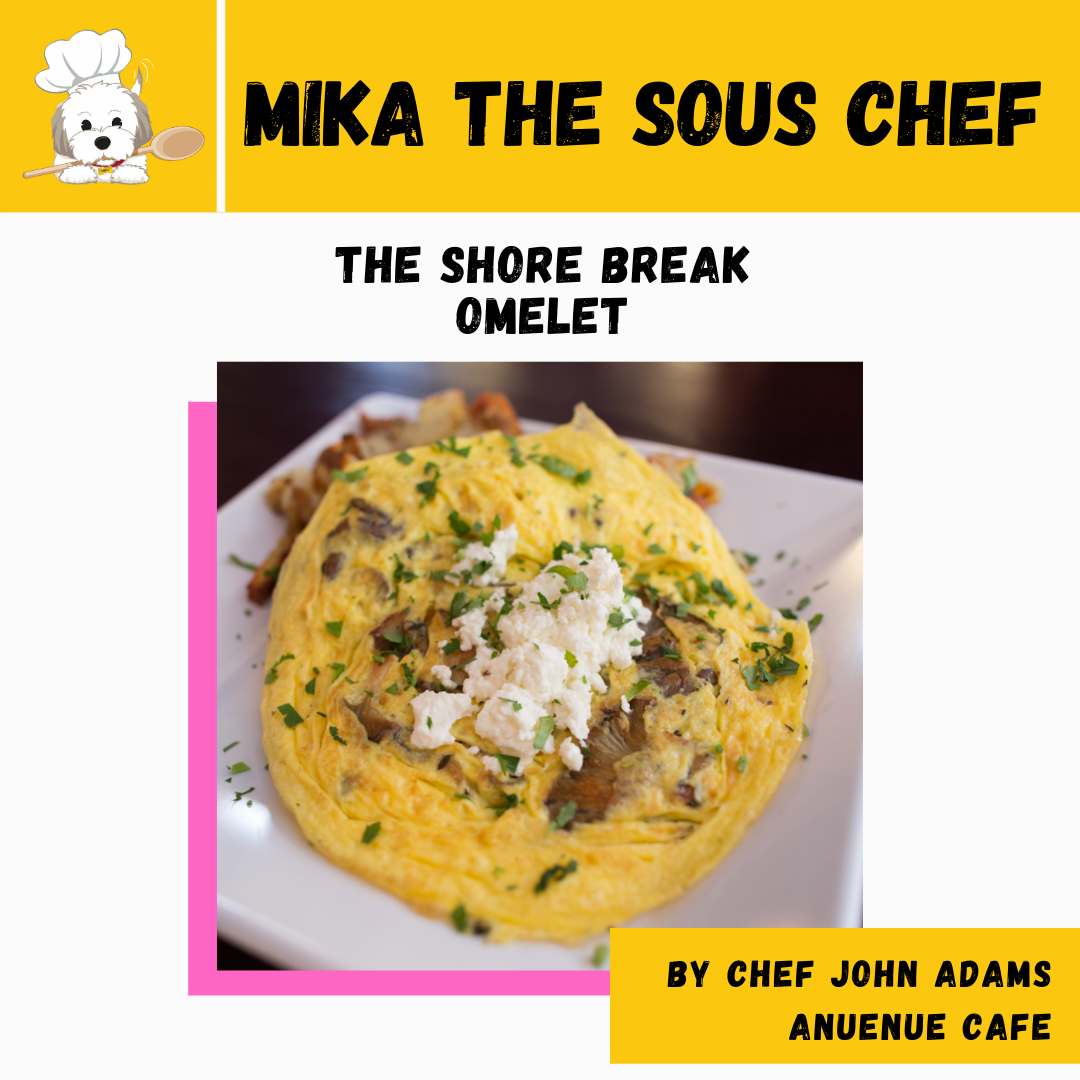 Level of Difficulty: 2
Prep Time: 10 minutes
Cooking Time: 10 minutes
Serves: 1-2
Tools Needed
Egg pan or small frying pan
Knife
Whisk or fork
Small mixing bowl
Ingredients
1/2 teaspoon fresh thyme
5 mushrooms
2-3 eggs
pinch of salt
pinch of pepper
1 tablespoon butter
1 tablespoon goat cheese
Instructions
Remove the fresh thyme leaves from stems. Slice the mushrooms. Add the eggs to a small bowl and season with salt and pepper. Beat with a small whisk or fork. Set medium-sized frying pan over medium-high heat, add butter and sauté the mushrooms and thyme for a couple of minutes until edges are brown.
Add the beaten eggs to the pan with the mushrooms and cook for 2-3 minutes. Turn the egg over and cook on the other side for 2-3 minutes until done.
Place the omelet on a plate and top with goat cheese.
Chef Tip: Sprinkle with fresh garden herbs like parsley or basil to ad