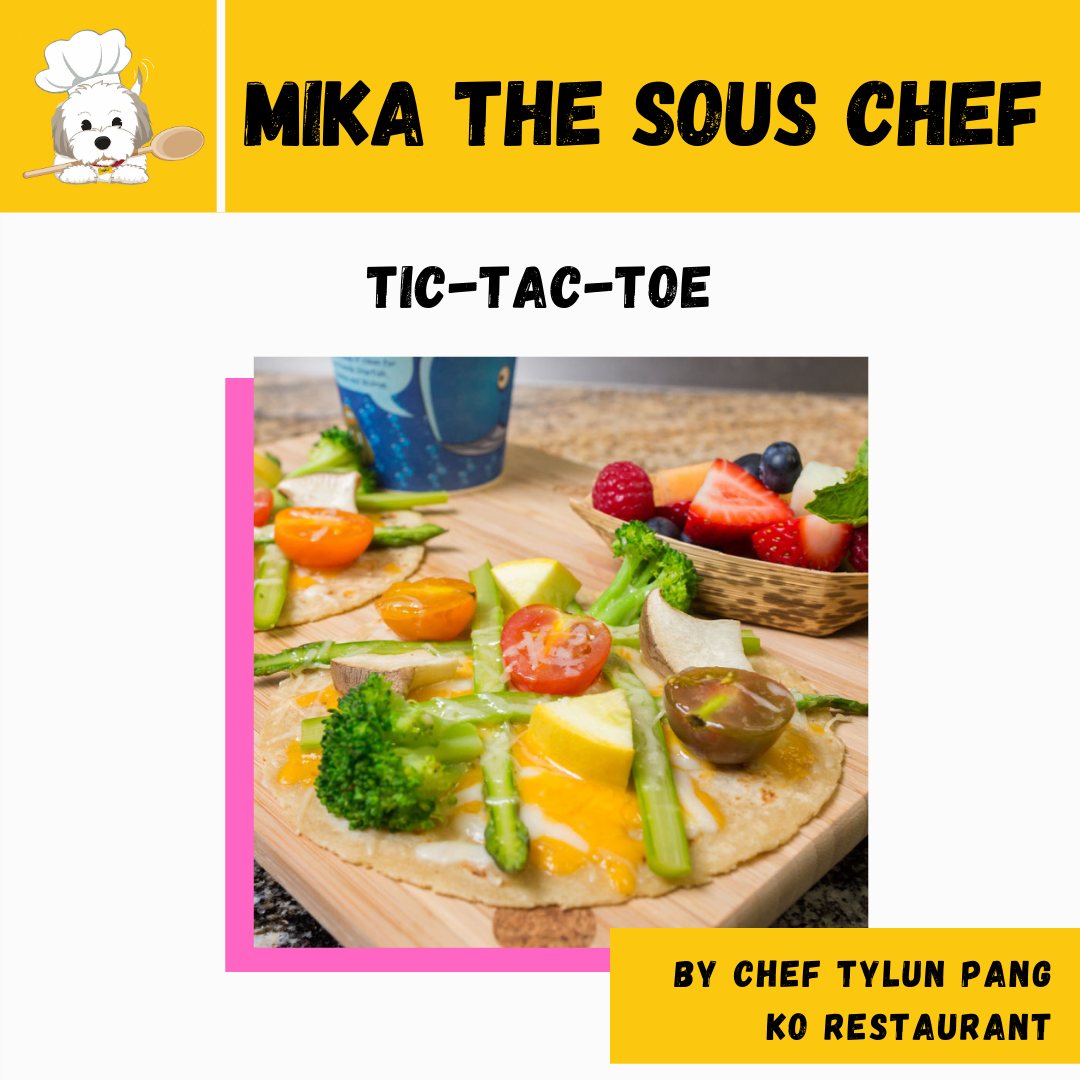 Level of Difficulty: 2
Prep Time: 20 minutes
Cook Time: 1 hour
Serves: 2-3
Tools Needed
Knife
Spatula
Baking sheet
Parchment paper
Ingredients
6 corn or flour tortillas
1/2 cup shredded mozzarella and cheddar cheese blend
1/8 cup freshly grated Parmesan cheese
6 asparagus spears, standard size, lightly blanched
12 small broccoli florets, blanched
9 cherry tomatoes, halved
6 small button mushrooms
1/2 cup diced zucchini, ½-inch pieces
1 tablespoon olive oil
Salt
Pepper
Instructions
Preheat oven to 400°F. Top each tortilla with shredded mozzarella and cheddar cheese blend.
Cut blanched asparagus down the middle length-wise and lay on each of the cheese-covered tortillas to resemble tic-tac-toe squares.
Arrange broccoli, tomato, mushrooms, and zucchini within the squares. Lightly drizzle olive oil over vegetables and season with salt and freshly ground pepper.
Top with grated Parmesan cheese.
Place tortillas on baking sheet lined with parchment paper.
Bake at 400°F for 8-10 minutes.
Fun Fact: Broccoli is a member of the cabbage family.