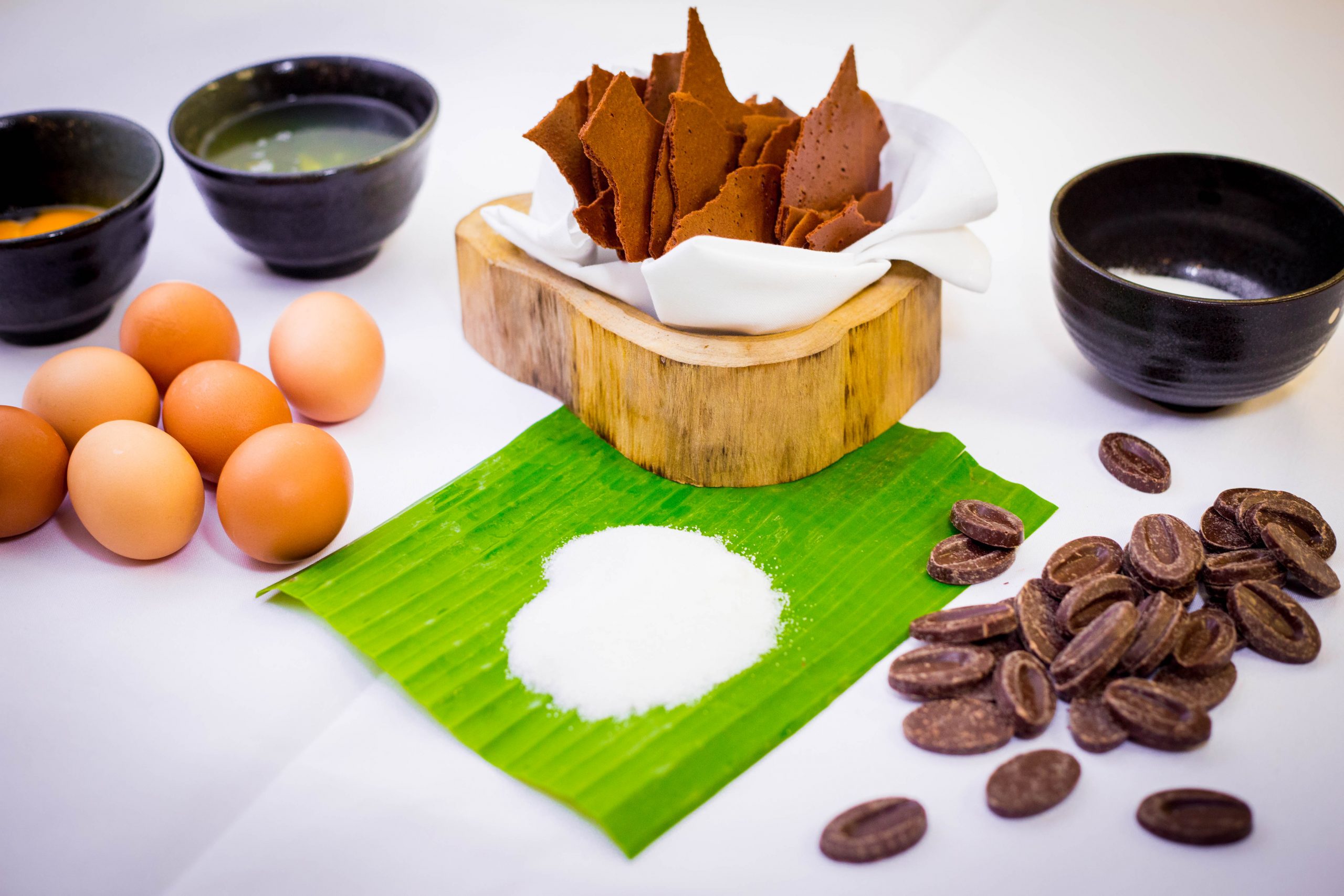 Prep Time: 2 hours and 10 minutes
Cooking Time: 20 minutes
Number of Servings: 3-4
Ingredients:
• 6 oz. melted Waialua Chocolate 70%
• 3 oz. cup granulated sugar
• 4 egg yolks
• 3/4 cup of egg whites
Instructions:
1. In a double boiler melt the chocolate.
2. Add 1/4 (20 grams) of the sugar to the chocolate with egg yolks and mix well.
3. In a stand up mixer, whisk egg whites and sugar until the meringue is stiff and forms peaks.
4. Fold meringue into the yolk and chocolate mixture.
5. Place mixture on a parchment sheet lined cookie sheet. Place in an oven set at 270°F.
6. When done, the "chips" should be crispy.