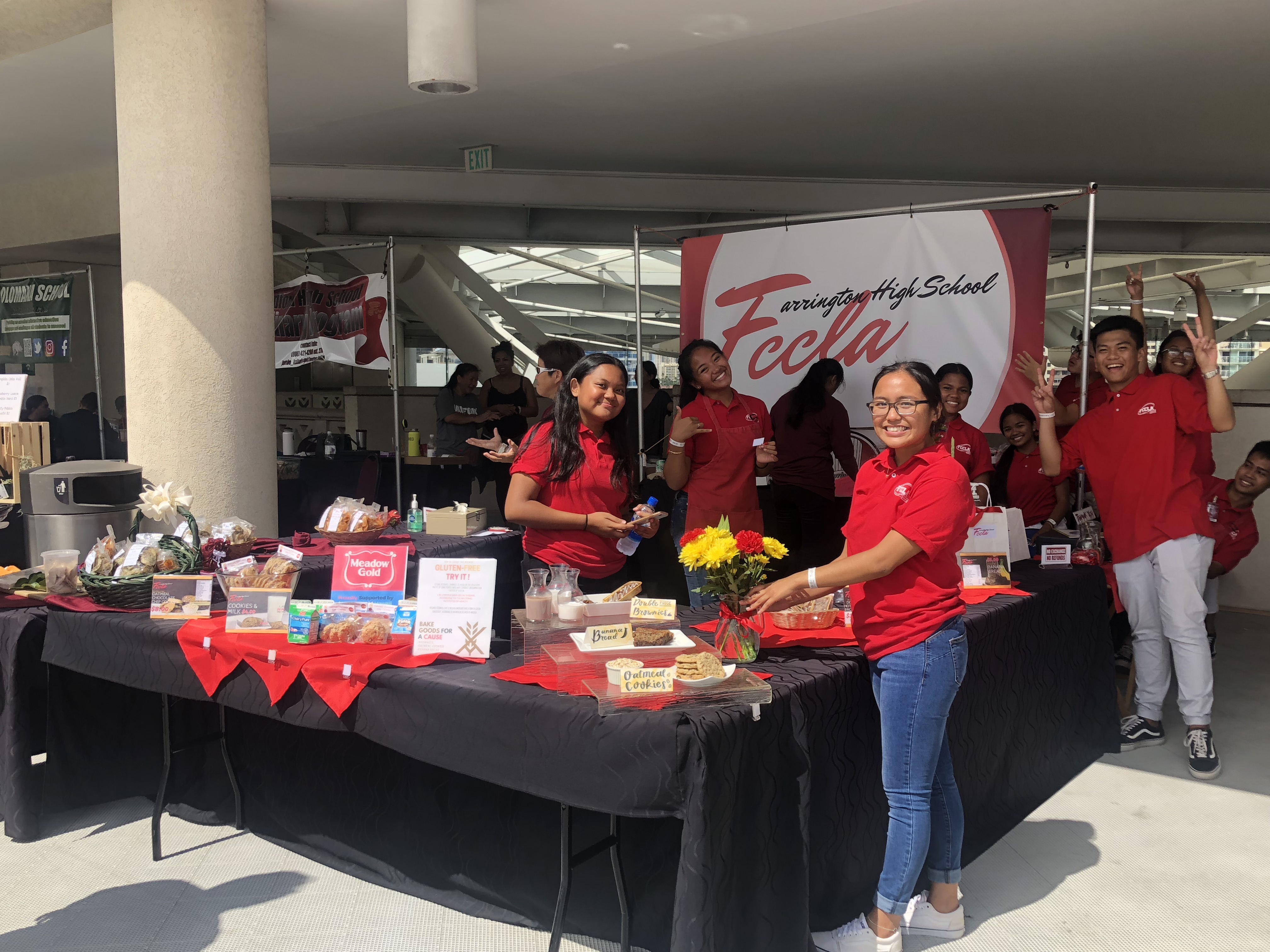 Young Entrepreneurs enables middle and high school students to create real-life businesses using locally-sourced materials. 
Working with their teachers, students will be tasked with developing an abbreviated business plan. Once approved, the class will receive up to $1,200 in start-up costs to cover business-related expenses.
The student-run businesses and their products will be featured at the Hawaii Food and Wine Festival's Keiki in the Kitchen in the Made in Hawaii Marketplace for Kids by Kids in October. Revenue earned from each business at the Marketplace will go back to the respective high school programs. 
HAF hosts a professional development session for teachers to learn about the program and how to help their students develop a business plan. They will have a second professional development opportunity to attend the Made in Hawaii Festival to see first-hand how small local businesses market their products and learn the best practices.
"At this Made in Hawaii Festival, I was able to see how local vendors market their products," says Jackie Tichepco, Ag Learning Center Natural resource teacher at Leilehua High School. "Being able to see how each vendor took the time to display their items to attract their customers really inspired me to focus on that aspect for our booth." 
The goal of the program is to teach students the business side of ag and culinary. Says executive director Denise Yamaguchi, "You see a lot of restaurants opening and closing as well as a lot of farmers who haven't been able to sustain their businesses, so I think there's a great need here to know how to do the business side of things." 
Bring Ag Education to Your Classroom
If you're interested in bringing this program to your classroom at no charge to you or your school, fill our the form below: