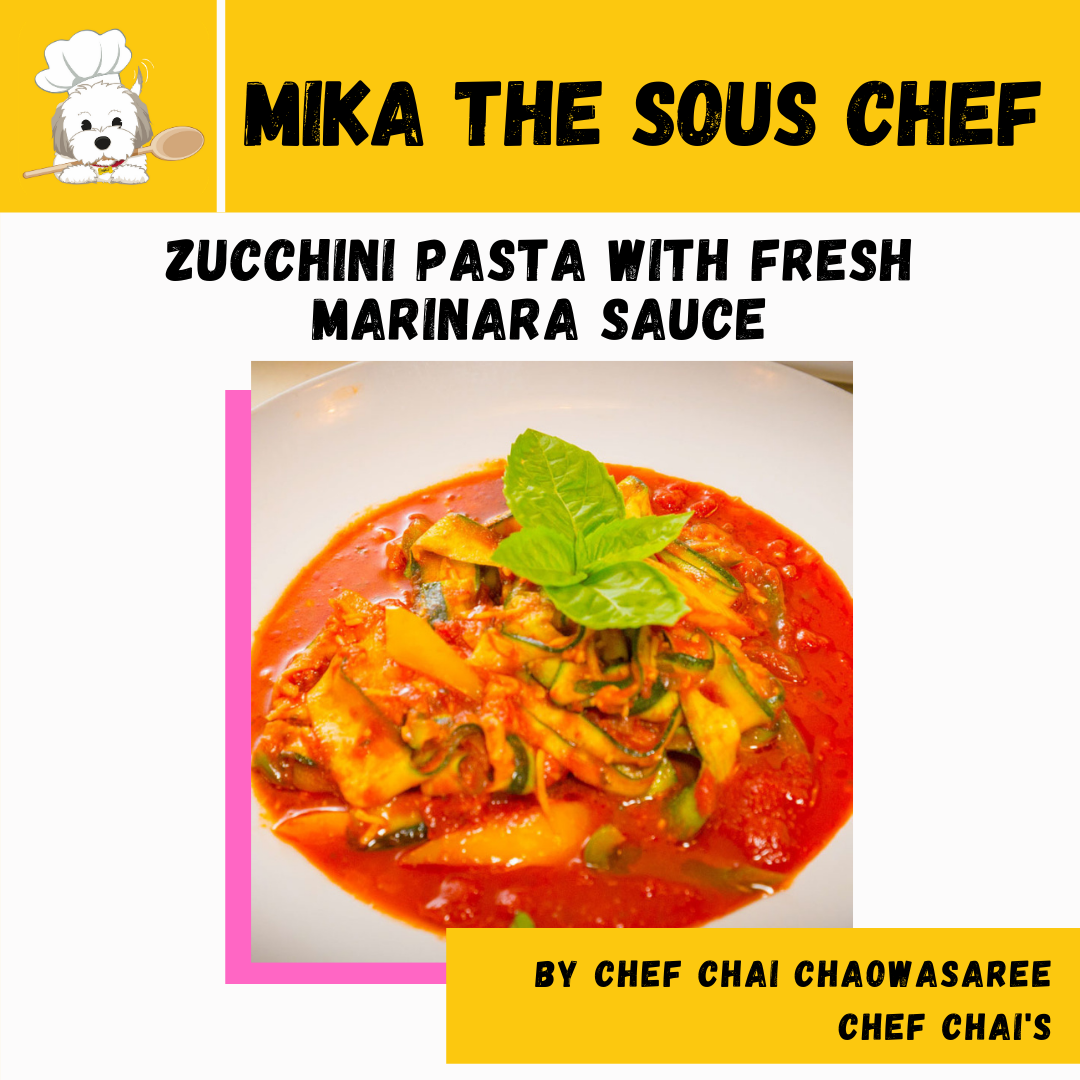 Level of Difficulty: 3
Prep Time: 20 minutes
Cook Time: 5 minutes
Serves: 4
Tools Needed
Mandolin or peeler to cut the zucchini
Knife
Cutting board
Sauté pan
Cheese grater
Ingredients
6 cups sliced zucchini (same width as large fettuccine)
3 tablespoons vegetable oil
4 cloves garlic chopped
2 cloves shallot, chopped
1 yellow bell pepper, diced
1 green bell pepper, diced
1 (24 oz.) jar marinara sauce
20 leaves fresh basil
1 cup grated cheese (Parmesan or smoked mozzarella cheese)
Instructions
1. Make zucchini pasta by using a mandolin or a peeler. Make long strips of zucchini that resemble fettuccine. Set aside.
2. In sauté pan, on medium heat, add oil, garlic and shallots and cook for 10 seconds. Add bell peppers and stir another 15 seconds.
3. Add zucchini noodles and sauté for another 10 seconds.
4. Add marinara sauce and bring to a boil.
5. Add basil and grated cheese of choice and turn off heat.
6. Plate and garnish with more grated cheese and a few more leaves of fresh basil and serve.
Chef Tip: Do not overcook the zucchini as it will turn too soft and fall apart.