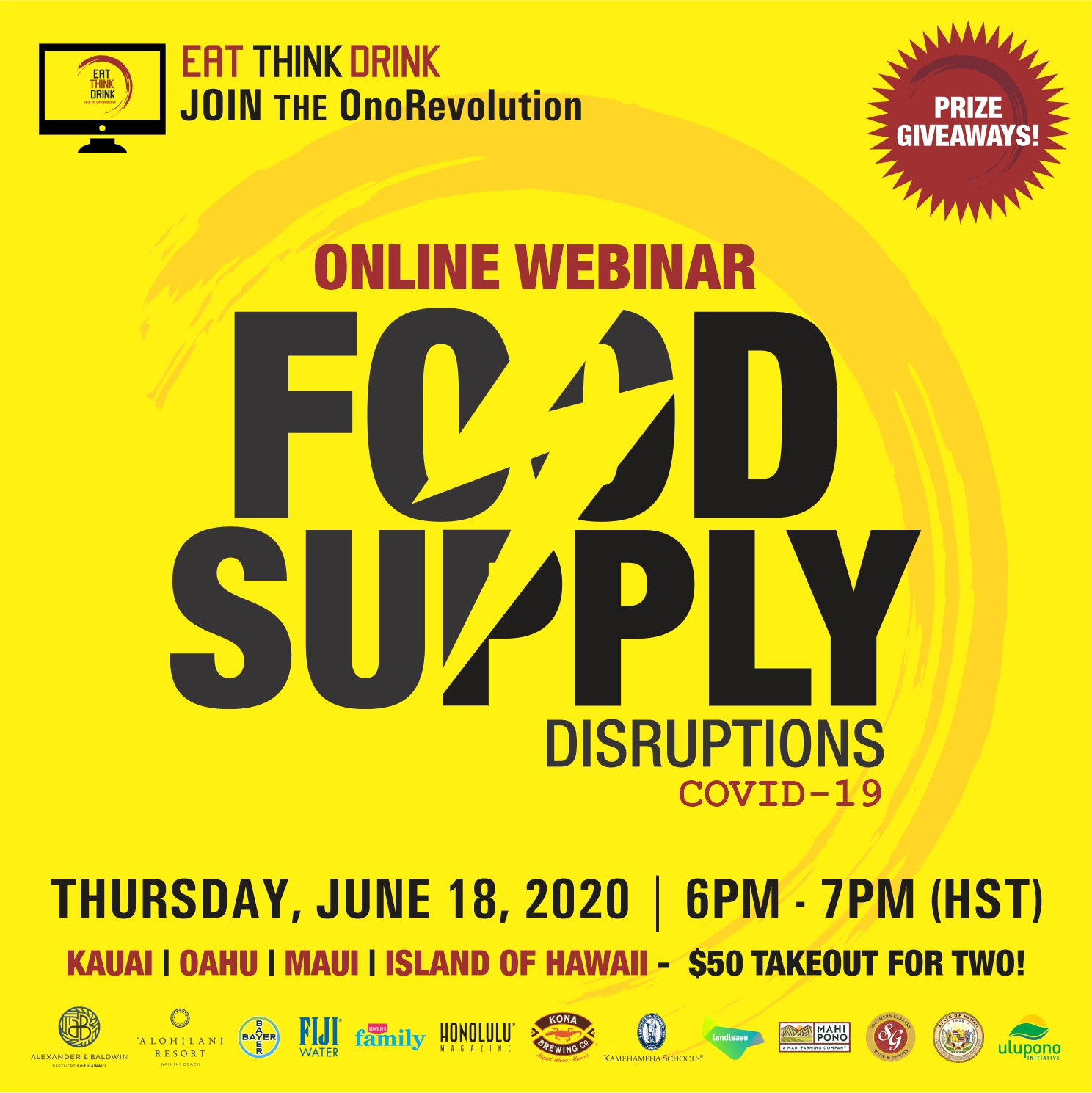 Episode 10: Food Supply Disruptions – COVID-19
Thursday, June 18 • 6-7pm
Free Online Webinar
The media has recently reported that the nation's food supply chain is showing signs of strain, as increasing numbers of essential workers – whom we rely on to harvest, process, stock, and deliver our food – are vulnerable to coronavirus.
At a national level, industry leaders and observers acknowledge the shortages could increase, but they insist it is more of an inconvenience than a major problem. People will have enough to eat; they just may not have the usual variety. But, as major meat processors such as Smithfield Foods and Tyson's shutdown, will there be a shift in demand for local meat and seafood? How will this affect us in Hawaii?
Explore how the Hawaiʻi Regional Cuisine movement diversified agriculture in the State at EAT THINK DRINK on July 18 Honolulu, HI – Hawaiʻi Agricultural Foundation (HAF) is set to host its eighth EAT THINK DRINK: Hawaiʻi Regional Cuisine––The Evolution of Agricultural...
Support HAF
Contributions go directly to supporting local farmers, ag education and outreach programs.
[/db_pb_signup]