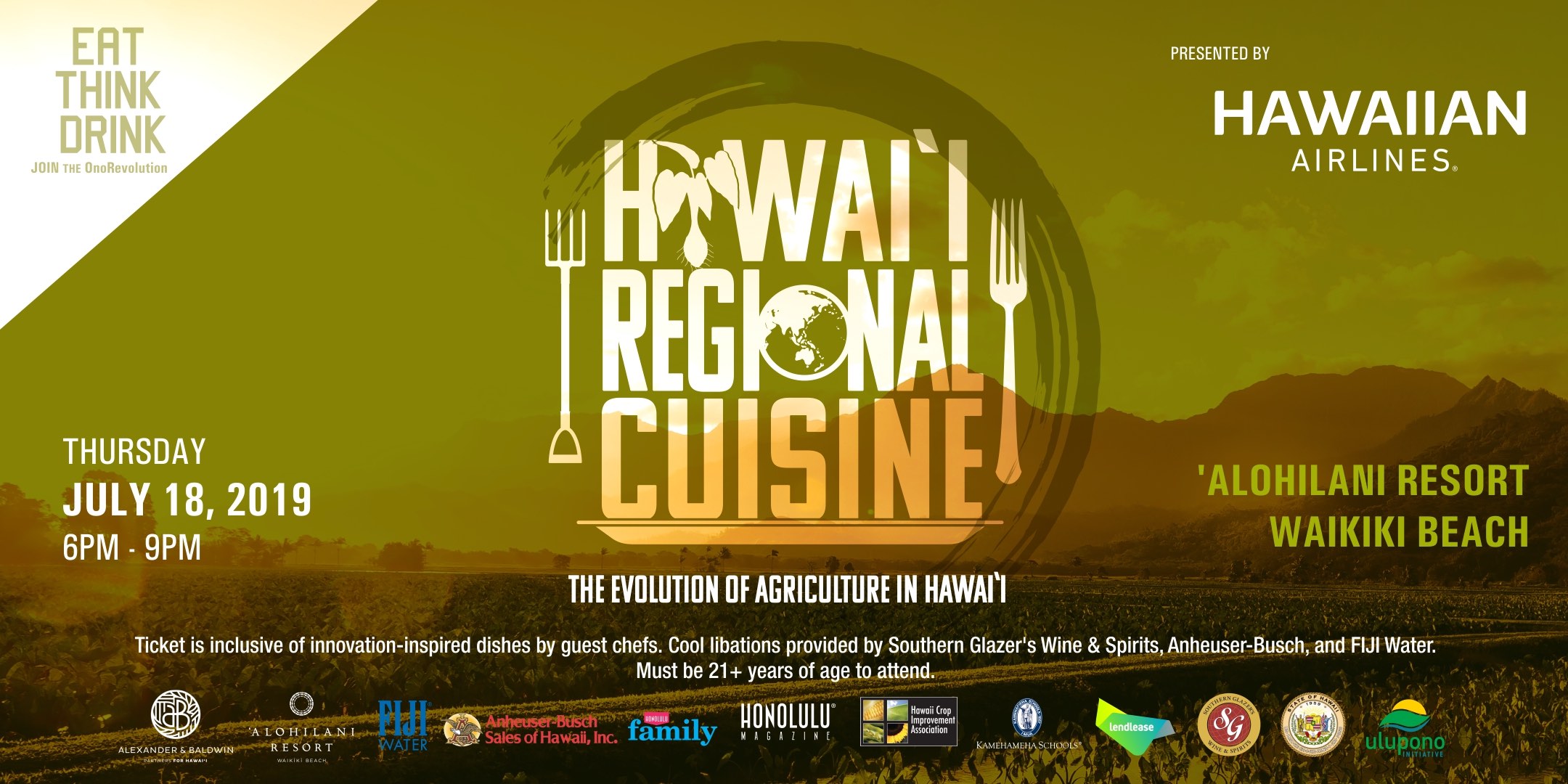 Hawaii Regional Cuisine: The Evolution of Agriculture in Hawaii
July 18 • 6-9 PM
ʻAlohilani Resort Waikiki Beach
In 1991, Shep Gordon, Roger Verge and Dean Fearing helped launch the Hawai'i Regional Cuisine Movement. The movement started with 12 chefs committing to support local farmers by using the finest locally grown ingredients on their menus.  It was an important new movement in diversified agriculture in Hawaii, one that truly reflected Hawaii's island culture.  Farmers and chefs were talking about what they needed to do to support one another, in ways that would ultimately elevate the local culinary talent and Hawaii's food scene.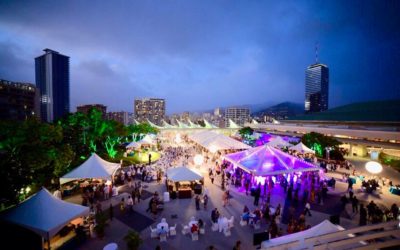 The Hawaii Food & Wine Festival is the premier epicurean destination event in the Pacific. Set in the lush Island paradise of Hawaii, the festival takes place over two weeks on multiple islands, featuring a roster of over 100 internationally-renowned master chefs,...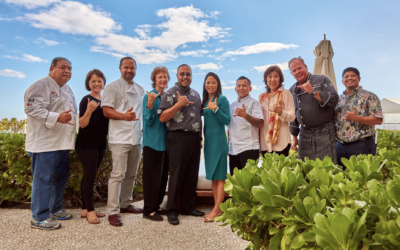 Hawaii is a grower's paradise, boasting nutrient-rich soil, a consistent year-round climate and an extensive history in self-sustainable farming. On Tuesday, June 19, 2018 at THE MODERN HONOLULU, EAT THINK DRINK: The Future of Food & Friendships brought leading...
As one of the most isolated archipelagos in the world, Hawaii must work hard to protect and preserve its fragile ecosystems and limited natural resources. However, as today's consumer society continues to place emphasis on convenience, our Islands' environment and communities are becoming more and more at-risk.
Support HAF
Contributions go directly to supporting local farmers, ag education and outreach programs.
Subscribe
Sign up with your email address to receive news and updates.