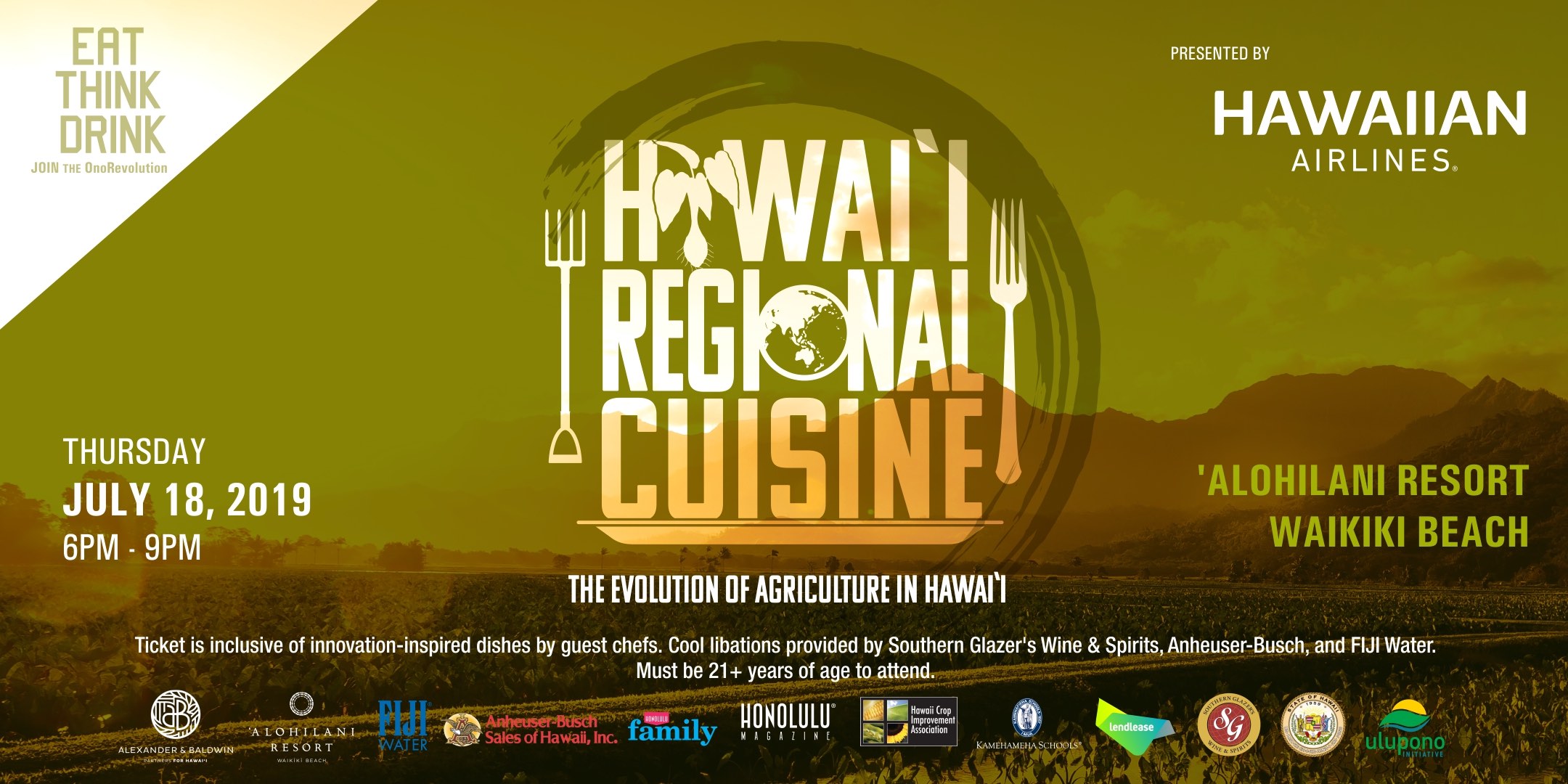 Hawaii Regional Cuisine: The Evolution of Agriculture in Hawaii
July 18 • 6-9 PM
ʻAlohilani Resort Waikiki Beach
In 1991, Shep Gordon, Roger Verge and Dean Fearing helped launch the Hawai'i Regional Cuisine Movement. The movement started with 12 chefs committing to support local farmers by using the finest locally grown ingredients on their menus.  It was an important new movement in diversified agriculture in Hawaii, one that truly reflected Hawaii's island culture.  Farmers and chefs were talking about what they needed to do to support one another, in ways that would ultimately elevate the local culinary talent and Hawaii's food scene.
Explore how the Hawaiʻi Regional Cuisine movement diversified agriculture in the State at EAT THINK DRINK on July 18 Honolulu, HI – Hawaiʻi Agricultural Foundation (HAF) is set to host its eighth EAT THINK DRINK: Hawaiʻi Regional Cuisine––The Evolution of Agricultural...
Support HAF
Contributions go directly to supporting local farmers, ag education and outreach programs.
Subscribe
Sign up with your email address to receive news and updates.